First pictures and details of the new Saab 9-4X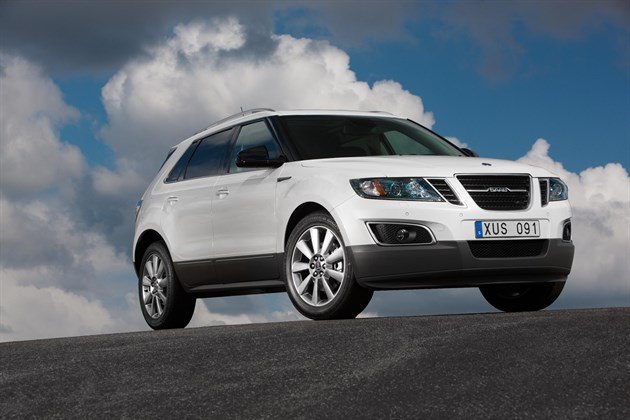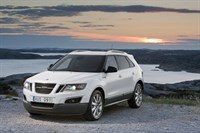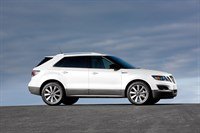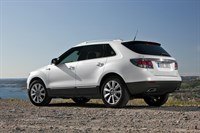 Hot-on-the-heels of the new 9-5 saloon, Saab has revealed another new model. This time it's a Qashqai-size crossover called the 9-4X.
Like the new 9-5 saloon, it's been a long time coming. It was shown in concept form in early 2008 at the Detroit Motor Show. It remains truthful to the show car and will be the sister car to the new Cadillac SRX, though Saab claims that it will continue the Swedish brand's renaissance as an independent premium car manufacturer.
It sits between the 9-3X and 9-5 in the Saab range and gets key Saab styling cues, including its wraparound-effect windsscreen, ice block lighting theme and, driver-focused cockpit.
Under the bonnet nestles a compact and V6 turbocharged engine. The 300 hp, 2.8-litre twin-scroll turbocharging engine is mated to six-speed automatic transmissions under adaptive electronic control. It is configured around a unique, purpose-designed crossover body structure, which Saab says gives exceptional handling and ride properties. This is supported by Saab's advanced all-wheel-drive system, XWD, and DriveSense adaptive chassis control.
Muscular and sporty to drive, the 9-4X is aligned in looks and size between the 9-3X and new 9-5 saloon. Outside and inside, it communicates its' Saab identity with clean, uncluttered design and signature motifs, such as the wraparound-effect windshield, ice block lighting theme and,driver-focused cockpit.
"The 9-4X significantly broadens the appeal of the Saab brand," says Saab Automobile CEO Jan Åke Jonsson. "It gives us entry to the fast-growing crossover segment with a vehicle that reflects our brand values in key areas, such as progressive Scandinavian design and sporty, responsible driving performance. The 9-4X is an exciting package and we're confident it will appeal to many existing Saab owners, as well as win new customers for the brand."
The 9-4X goes on sale in North America in May next year, with sales in Europe and other global markets due to begin from August. UK sales start late in 2011.
Saab 9-4X Product Highlights and Features Saab 9-4X Interior and Exterior Design