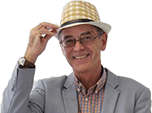 First Drive: BMW 520d SE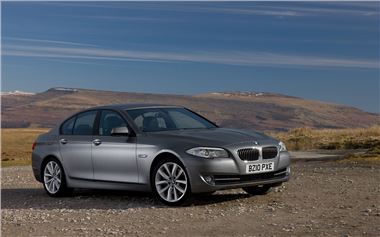 It's with the introduction of this variant - the 520d SE - that the latest BMW 5 Series range really starts to get serious.
Although the 530d, 523i, 528i, 535i and 550i models have been on sale since the start of 2010, notching up more 2000 sales, it's the 520d that everyone's been waiting for.
Last time round, in the E60 saloon, more than two out of every five BMW 5 Series sold was a 520d. It's not difficult to see why, when it was capable of 55.4mpg and its low emissions (136g/km CO2) drove down company car BIK bills. In fact, BMW could sell this model today and it would still be the most economical and lowest emitting car executive car around.
But they've gone one better. The latest 520d SE in the new F10 BMW 5 Series increases economy by 2.2mpg to 57.6mpg and brings emissions down to a scarcely believable 129g/km CO2 - a 7g/km improvement. That's great news for private buyers as the 520d SE has now slipped underneath the 130g/km threshold, into Road Tax Band D and qualifies for free Road Tax in the first year.
After that, it's costs a mere £90 to put a Road Fund Licence on it every year. To put that in perspective, there are some superminis - like the Chevrolet Aveo and several versions of the Vauxhall Corsa that have higher emissions. All-in-all, it's 1.4 per cent more fuel efficient and has five per cent lower emissions than the old BMW 5 Series.
This has been achieved by using BMW's latest Efficient Dynamics fuel-saving technologies. BMW's start-stop system makes its 5 Series debut on manual models and there's brake energy regeneration. This is coupled with other, smaller improvements including electric power steering, a gear shift indicator, improved aerodynamics and 17-inch reduced rolling resistance tyres.
Company car buyers should be pleased, too. The 520d SE is liable for just 18 per cent BIK tax, whereas the cleanest - though not as powerful - Audi and Mercedes-Benz alternatives are both 19 per cent. Compare it against engines with similar horsepower and you're looking at 21 and 19 per cent respectively.
On start-up there's noticeable clatter, but once moving it doesn't feel like the 530d's poor relation. It's quick - much quicker than you'd expect the 'eco' model of the range to be - with 60mph achievable in 8.1 seconds and a top speed of 141mph. It's everything that a sporty large exec should be, with excellent steering, a good ride (the new style run-flats are a major improvement on those fitted to the old car) and refined, smooth performance. With 380Nm of torque available, the 520d always puts in a gutsy performance for its size and is anything but a slouch.
Standard equipment includes Dakota leather upholstery, Bluetooth, front and rear park distance control, a radio CD, automatic air conditioning, 17-inch alloy wheels, iDrive with a seven-inch screen and part-electric seat adjustment.
Prices start at £28,045, which represents just a £20 increase on the old model despite extra equipment (like leather upholstery and Bluetooth), a lower tax band and added fuel-saving technology. But anyone placing an order now could face a long wait as BMW has advanced orders until November 2010.

Read the full BMW 5-Series F10 Car-by-Car review where the entire range is put to the test.
Comments