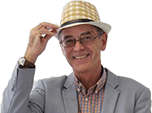 First Drive: Vauxhall Insignia Sports Tourer 4x4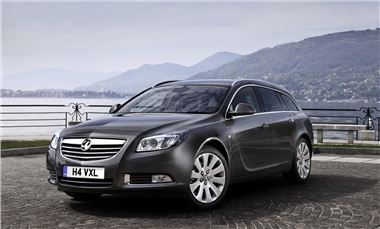 Believe it or not, Vauxhall has never built a diesel-engined four-wheel drive passenger car - until now. From September, the Insignia Sports Tourer will be available with a four-wheel drive and a 2.0-litre CDTi diesel engine. The petrol model has been offered as a 4x4 for some time and Vauxhall says that one-in-five buyers opted for it, so a diesel version is likely to prove even more popular.
There's not much to mark the Insignia 4x4 out from the standard car, apart from a small badge at the rear. A new trim level known as Vx-Line will be available only on the SRi model and adds 19-inch alloy wheels, a leather sports steering wheel and a matching gear gaiter. A light brown leather interior, known as Indian Summer will also be on the options list.
The 158bhp 2.0-litre CDTi engine is punchy enough - it has up to 380Nm of torque with the overboost function, but it sounds clattery under acceleration. The six-speed manual gearbox is a little clunky and the second gear is often difficult to find when changing down, though this could be a niggle with pre-production cars.
There's plenty of grip thanks to the four-wheel drive system and the Insignia is sure-footed and safe through sharp bends. The ride is exceptionally comfortable and it's possible to alter the set-up with Vauxhall's FlexRide chassis. Toggle between Normal, Sport and Tour and the Insignia becomes softer or more engaging depending on which one you choose. Normal is fine for most situations, but Sport upsets the comfortable ride. Tour suits a relaxed motorway cruise exceptionally well.
Vauxhall thinks that the car will go down well with caravan and boat owners, as the four-wheel drive and gutsy but frugal diesel engine are ideal for towing. With that in mind, the company has developed Trailer Stability Assist (TSC), which works with the ESP system. It automatically applies the brakes and reduces acceleration accordingly if it senses that the caravan or trailer is snaking around behind the car.
The Sports Tourer is extremely practical. It has 540 litres of space in the boot with the rear seats upright and a huge 1,530 when they're folded down - there's plenty of legroom in the rear, too.
Prices have yet to be confirmed, but Vauxhall claims that the Insignia 4x4 will cost around £1,750 more than the front-wheel drive version. Four-wheel drive will be available on all models except the entry-level ES, so expect prices to start at around £24,000.
Prices from: £24,000 (est)
0-62 mph: 9.8 seconds
Top speed: 129mph
Economy: 47.1 mpg
CO2 emissions: 159 g/km
Weight: 1843kg
Comments