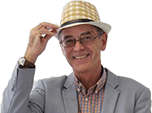 Hello, Hello, Hello - new Vauxhall Astra reports for Police duty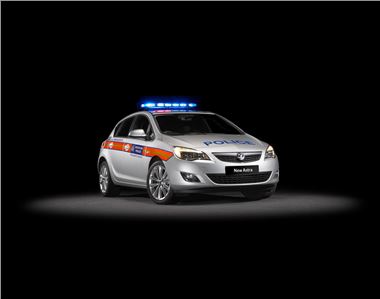 The new Vauxhall Astra is ready to enter Police service with the potential for the highest level of integration with emergency service systems.
The Astra has been the backbone of beat policing across the 54 UK Police forces since it first was first launched in 1979. Approximately one in five of all 'panda' cars in use across the country are Astras with many of them equipped by Vauxhall's turnkey Police preparation facility, Special Vehicle Operations (SVO). Based at Millbrook, SVO receives vehicles direct from the factory, builds them to the required specification and then delivers the completed beat car to the constabulary.
With the arrival of the all new generation, Astra takes another step further along the path of integration of the emergency services functions into the base vehicle. From launch, the Astra will be available with an instrument console incorporating integrated switch panels configured for Police radio header units such as the Cleartone, Motorola, Sepura and Icom.
The new Astra also features increased capacity for fitting further emergency service equipment, such as mobile data terminals, video capture and multiple transceivers, seamlessly into the vehicle's interior without the need for custom trim installations.
The typical range of emergency services lighting options are also available including a range of LED lightbars, headlamp flash, grille lights, bumper interceptor lights and rear reds.
To ensure the dependability and reliability demanded of a law enforcement vehicle, the Astra and its systems have undergone a rigorous test programme. Physical rig testing was used to replicate a lifetime of structural inputs into the vehicle, which in addition to other physical tests and computer simulations, resulted in Vauxhall's most comprehensive validation of any product for the emergency services.
Vauxhall's manager of vehicle conversions Dick Ellam said: "With the new Astra, Vauxhall is offering the UK's Police constabularies a vehicle which is not only superior dynamically to its predecessor but which also has the scope for much improved integration with the systems law enforcement demands. We are particularly proud that this integration allows the devices needed by the Police service to be mounted within the standard architecture of the car's interior. The new Astra is the complete package for the emergency services."
Comments