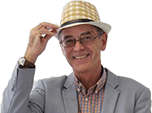 Audi's A3 Convertible now available with low CO2 petrol engine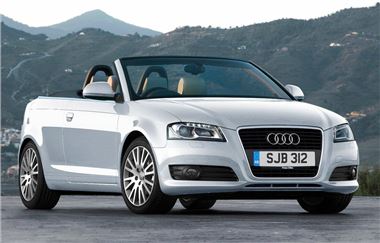 This May sees the arrival of the low CO2 1.2 TFSI engine in Audi's A3 Cabriolet.
Available to order now, the 105bhp 1.2-litre TFSI offer significant emissions and fuel economy savings over the current 1.6 MPI engine, which it replaces and undercuts it by £490. The new A3 Cabriolet 1.2 TFSI has a 0-62mph time of 12.2 seconds (Cabriolet 1.6 MPI 12.5 seconds), top speed 118mph (Cabriolet 1.6 MPI 114mph), combined MPG 49.6 (Cabriolet 1.6 MPI 40.4), CO2 132g/km (Cabriolet 1.6 MPI 167g/km). It's the smallest petrol engine ever to power an Audi and uses turbo charging to more than match its output.
This compact engine, weighing just 89.5 kilograms with the help of an aluminium crankcase, combines the latest turbo charger technology with direct petrol injection to ensure that optimum efficiency isn't achieved at the expense of driveability. It generates the same 105PS output as the 1.6-litre naturally aspirated unit it replaces, along with 175Nm of torque between just 1,500 and 4,100 rpm- a 27Nm increase over its predecessor.
Standard versions feature a generous equipment list that includes 16-inch alloy wheels, air conditioning, powered windows and mirrors, a Chorus radio with single CD drive and semi-automatic hood operation (the hood is attached to and released from the windscreen rail manually but retracts and raises at the touch of a button)
On top of this, Sport versions combine features such as larger 17-inch alloy wheels, sports suspension and sports seats with fully automatic hood operation, which adds automated 'hands-free' detachment from, and attachment to, the windscreen rail, plus a wind deflector. The hood, which can be lowered in just 9 seconds or raised in 11 seconds, also incorporates additional acoustic insulation, maximising the potential for enjoyment of the upgraded Concert radio.
The most distinctive S line models supplement the Sport equipment list externally with larger 18-inch 7 twin-spoke alloy wheels and S line body styling including exclusive front and rear bumper design. Inside, they add extras such as leather and Sprint cloth combination upholstery embossed with the S line insignia, an S line multifunction sports steering wheel, a perforated leather gear knob and matt brushed aluminium inlays.
Prices start at £19,985 OTR.
Comments