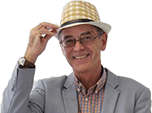 BMW's sleek new 6 Series arrives

BMW unveiled its 6 Series Coupe at the Paris Motor Show and despite the sleek coupe being badged as a 'concept' this is essentially what the new 6 Series will look like when it goes on sale - and that's expect to be as soon as March 2011 for the Convertible with a slight wait until Autumn for the hard roof version seen above.
The German carmaker was being fairly coy about details but what's clear from the pictures is that the newcomer is a stylish but subtle evolution of the current BMW 6 Series - a model which cause quite a stir when it was introduced in 2004, mainly due to its unusualy 'metling' front end style. This newcomer is a lot sleeker but retains the classic BMW coupe lines with short overhangs, a long bonnet and the trademark kink in the rear pillar.
Under the bonnet, the new 6 Series is expected to use the same engines as the current model with 630i and 650i petrols plus a 635d diesel. There are also rumours that a top of the range 640d model with more than 300bhp will be introduced as a performance diesel version.
The concept car at Paris boasts plenty of special features including LED light strips at the rear, unique 20-inch alloys wheels and a panoramic glass roof. Like the current 6 Series, the new version is a 2+2 seater with rear passenger space improved and a cockpit that's similar to the new BMW 5 Series but more oriented towards to the driver.
Click here to read our 2010 Paris Motor Show A-Z guide.