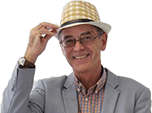 Geneva Motor Show 2018: SsangYong showcases electric concept e-SIV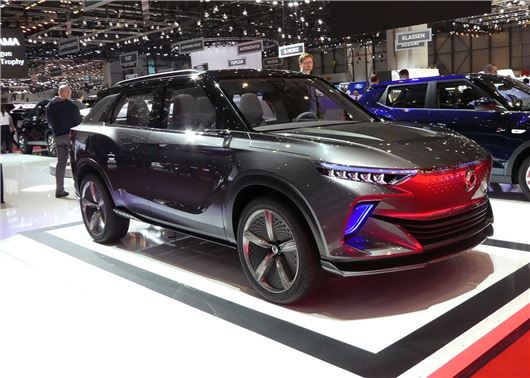 Published 06 March 2018
SsangYong has showcased its first semi-autonomous car at the Geneva Motor Show. Named the e-SIV, the all-electric SUV has a range of 280 miles and can be charged from zero to 80 per cent in under an hour. 
The e-SIV concept - which stands for Electronic Smart Interface Vehicle - gives a glimpse of what future SsangYong SUVs could look like. It also has stage two self-driving technology, which means it uses radar and cameras to read road markings, keep itself in lane and maintain a safe distance from the vehicle in front.
The all-electric powertrain links a 61.5kWh battery to a 140kW motor and can carry the e-SIV concept up to 280 miles on a single charge. SsangYong hasn't released any detailed charging stats, but says a fast charger will take the battery from zero to 80 per cent in just 50 minutes.
The electric vehicle shows an updated interior, giving an idea of what improvements might be made on models like the Tivoli and the larger Rexton in the future. The design changesmark be a big departure from the current SsangYong interiors, especially considering the tech-heavy features give an insight into what autonomous driving technology might look like in models in years to come.
Through learning-based voice recognition, the SsangYong e-SIV would create a car tailored for its drivers. The car's battery could also be monitored through a smartphone app, making driving range anxiety, well, a little less anxiety-inducing.
The telematics allows functions - like the air-conditioning, car diagnostics and vehicle management, emergency driving and driver safety support - to be controlled remotely.
The interior features a four independent bucket seats and futuristic layout, with a HD touchscreen integrated into the dashboard. The wide and clear information display is designed to make the car user-focused for the driver and passengers, with a spacious feel. The instrument cluster communicates information and messages via clear graphics suitable for self-driving and fully optimised for future connectivity.
As with the display on the main console, the second-row centre console not only allows information to be shared with rear seat passengers, but is also adjustable.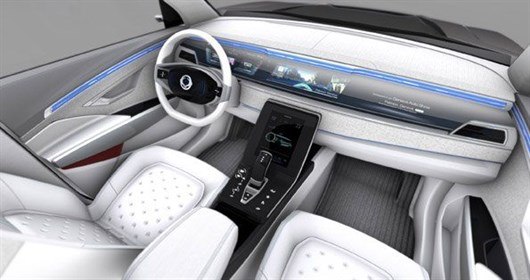 Comments
Author

Georgia Petrie
Latest