Geneva Motor Show 2016: SsangYong SIV-2 concept previews Qashqai rival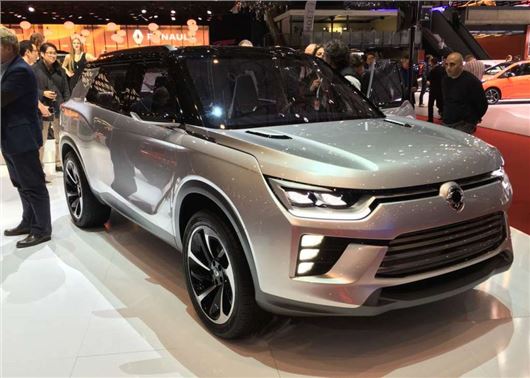 Published 01 March 2016
SsangYong has hit Geneva with a concept that shows roughly what its Qashqai rival will look like when it turns up at some point in 2017.
Called the SIV-2, which stands for 'Smart Interface Vehicle', it's launched accompanied by some of the most wonderfully descriptive design speak you're ever likely to hear.
For example, "the essence of the design is the association with the power and dynamics found in nature, and represented by SsangYong's design philosophy of 'Nature Born 3 Motion',"" says the press release. It's also "inspired from the evolution of mountains and canyons," while the "sleek flowing shape is harmonious throughout its silhouette and derived from the ordered forming of weathered rock."
Three other design languages/philosophies are mentioned alongside the 'Nature Born 3 Motion' one: 'Dynamic Motion', 'Robust Aesthetics' and 'Robust, Speciality, Premium'. Between the three of them they "engender a new level of user satisfaction." But not robustness, strangely. 
The interior is inspired by a modern opera house, so that occupiers can "savour an emotional connection to the car through music and shimmering light." This is outworked using speakers in the each of the four individual chairs, and light patterns linked to the speakers in the door cards – features that will not appear in the production car. 
There's a "bilateral symmetrical instrument panel" that "challenges the rules of the normal driving experience," while the overall look is inspired by "the violin, sitar or Korean gayaguem."
It's also a hybrid, with a 1.5-litre turbo petrol engine linked to a 10kW electric motor. The latter isn't capable of driving the car by itself, but rather combines with the petrol engine to reduce consumption and CO2 emissions. 
Follow the Geneva Motor Show LIVE with our interactive coverage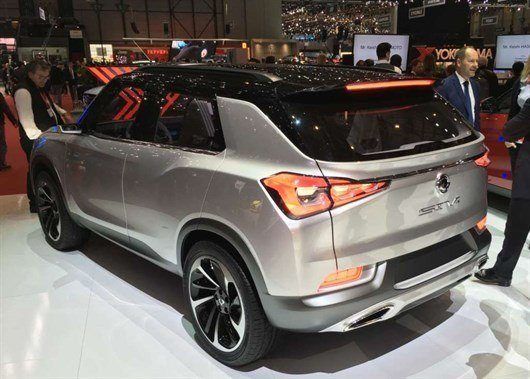 Comments
Author

Mark Nichol
Latest