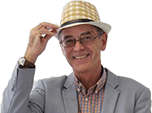 Geneva Motor Show 2012: Bentley to build SUV?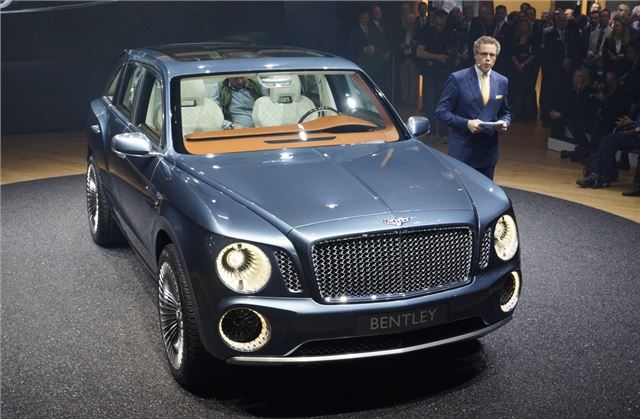 Bentley has revealed an SUV concept at the Geneva Motor Show which is rumoured to be going into production by 2015 with a price tag of £140,000.
The 4x4 would be Bentley's first foray into the SUV market and although this is a concept, the brand will see what the reaction is from potential buyers before making a final decision. We expect the name might change from the current EXP 9 F and there will hopefully be some tweaks the rather ungainly styling.
It's certainly nowhere as sleek or as handsome as Bentley's current models like the GT and GTC with a very ugly front end dominated by the Bentley grille and large circular headlights. Apparently Bentley has gone for a 'turbine' theme in the design reflected in the 23-inch multispoke alloy wheels. On the front bumper the daytime running lights also act as cooler intakes for the engine. According to Bentley the rear lights are inspired by the detals of fighter jet engines.
The EXP 9 F isn't quite as large as a Range Rover but it's still a big car with performance to match. It's powered by Bentley's familiar 6.0-litre twin-turbo W12 engine with an eight-speed automatic gearbox but if it goes into production the SUV would also come with the new 4.0-litre V8 and a hybrid drivetrain.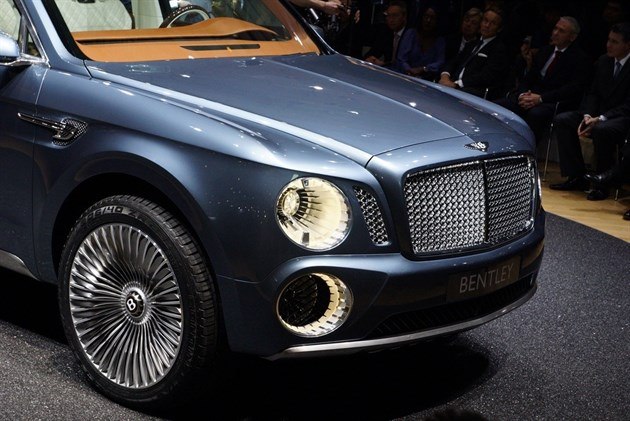 While it may not be a looker on the outside, the EXP 9 F is at least typically luxurious on the inside. It has the usual craftmanship you'd expect from Bentley with handcrafted wood and leather alongside polished metals such as bronze and gunmetal to give it a modern appearance.
The concept car gets LCD virtual instruments along with analogue dials while the dashboard is made of one piece of veneer which spans the width of the car. Bentley is also experimenting with saddle leather for the seat backs and boot space. The silk wool floormats are reversible with one side finished in durable, ribbed saddle leather.
The rear comes in two configurations. Business Mode has a fold down keyboard and full internet connectivity through an iPad or tablet plus there's a reclined position with a powered footrest, drinks table and an infotainment screen for watching films. When the rear seats aren't needed that fold down electrically to create a large boot. The rear armrest lifts up to reveal a cooled compartment for champagne and glasses.
The boot features a two-piece tailgate and the lower part can be used as a viewing bench or picnic table. Bespoke picnic hampers are stored either side of the loadspace when not in use and are located on rails for easy access. There's even an awning that extends out to protect those seated there while two umbrellas fit either side of the rear luggage area.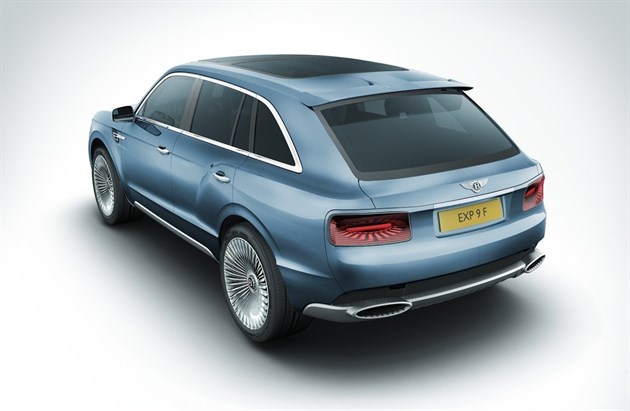 Comments