Vauxhall to show Ampera EV at Geneva show

25 Feb 2011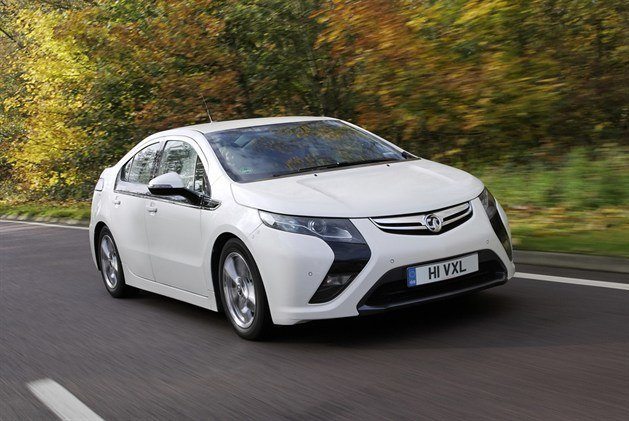 UK buyers will get their first glimpse of a production-ready Vauxhall Ampera at the Geneva Motor Show, ahead of its appearance in British showrooms at the start of next year. Costing £28,995 (after the £5,000 government Plug-In Grant), the Ampera will be the first extended-range electric vehicle to hit UK roads and will give owners the potential of emissions-free motoring combined with the real-world usability offered by its range-extender generator, allowing a total range of over 350 miles.
In addition, buyers of the four-seat, five-door E-REV will benefit from zero annual VED, congestion charge exemption and company car tax of just five per cent. With 150bhp and 370Nm of torque, the Ampera will be no slouch either, achieving 0-60mph in nine seconds and a top speed of 100mph.
Via a 'Drive Mode' button on the dashboard, drivers can choose between Normal (default), Sport, Mountain or Hold modes to optimise the car's energy depending on driving and road conditions. In Normal mode, the Ampera employs the charge provided from a normal household outlet to travel up to 50 emission-free miles powered by its 16-kWh lithium-ion battery - suitable for a majority of average, 40-mile commutes. When the battery's energy level drops below its minimum charge point, the engine-generator kicks in to supply electricity to the electric motor, enabling extended range travel. Regenerative braking will sustain the charge still further.
Boosting performance still further, Sport mode improves throttle response, while Mountain mode enables the range-extender to run before the battery reaches its minimum state of charge. Drivers select this mode after a full charge, or 10 to 15 minutes before entering mountainous terrain, allowing optimum performance up sustained inclines.
Combined with Hold mode, which engages the range-extender immediately, preserving charge stored in the battery for urban areas or restricted emission zones, the Drive Modes allow Ampera customers to use their cars in a wide range of driving situations, with no disadvantage over a car using conventional power.
Vauxhall will also display the facelifted Corsa and Antara at the show.
Full coverage of the Geneva Motor Show 2011