Vauxhall reveals pictures of new Zafira concept

25 Feb 2011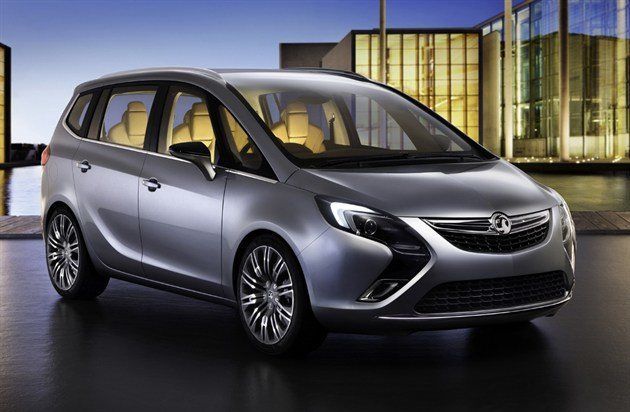 Vauxhall has released the first pictures of its Zafira Tourer Concept, giving a strong hint as to what the car that will ultimately replace the current Zafira, which has been on sale since 2005, will look like. The concept will be officially unveiled at the Geneva Motor Show next month.
The picture shows a sharper and sleeker Zafira with a front end similar in style to the forthcoming Ampera electric vehicle which is due to go on sale in 2012 and will also be on display at the Geneva show. Quality should be improved with Vauxhall saying it combines 'lounge on wheels luxury' with a high level of flexibility.
As you can see from the pictures, the Zafira Tourer concept has a panoramic windscreen combined with a glass roof that extends to the back of the car. Inside, there are tiny metallic particles are embedded in the upper sections of the interior, to reflect light and give off a warm glow that can be varied in different shades of yellow.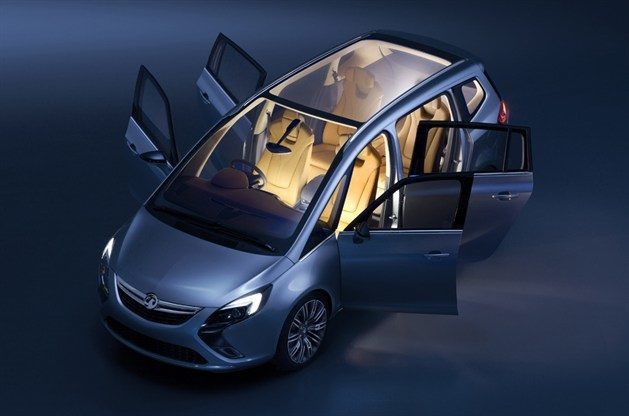 Vauxhall's Flex7 seating system continues from the current Zafira. There are two rows of seats, providing five-seats, but the Zafira concept can be transformed at the push of a button into a four-seater with more space. A clever new folding mechanism allows the centre section of the second row to fold down, revealing two armrests for those in the outer seats. These seats can then slide back and towards each other, creating even more room.
In the front, there's a large touch-screen display on the centre console, above which is a covered storage box. The heating can be controlled using two turn knobs below the display and air conditioning via touch-buttons. The concept has seats finished in high-quality caramel leather with colour-matched quilted seams and stitching, contrasted with dark brown door trim and soft, deep-pile carpets.
Meanwhile, Vauxhall has also confirmed that it will be launching a new Astra Convertible in 2013, although no pictures or details are available yet.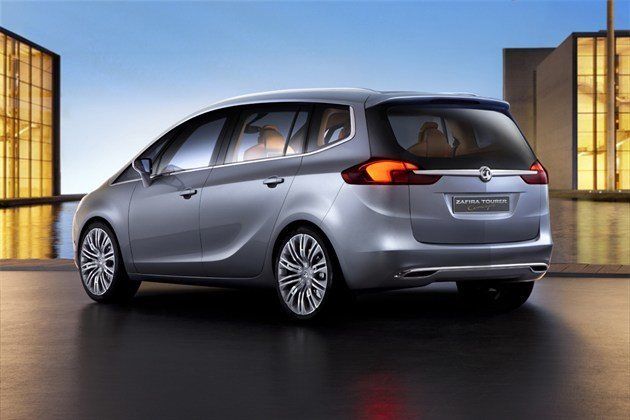 Full coverage of the Geneva Motor Show 2011