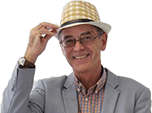 Saab gives world debut to Phoenix concept car
4 March 2011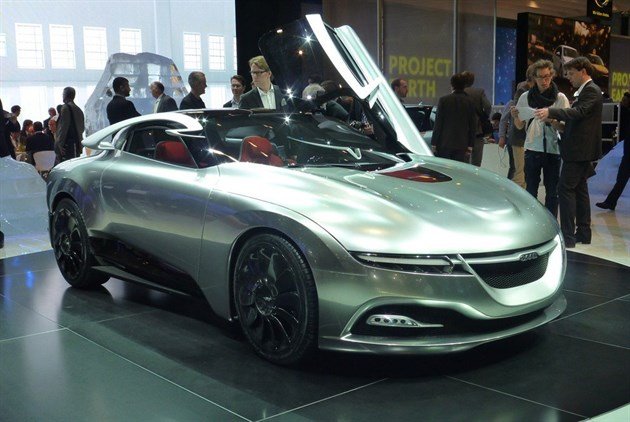 No motor show would be complete without a ultra-futuristic concept car and Saab didn't disappoint at Geneva. This is the Phoenix - a rather apt name given Saab's recent independence - and not only does it show the future direction of Saab styling but is also an indication of the freedom the brand now has without the restrictions of GM hovering over it.
Of course this will never become a production model but underneath the skin is the platform which will form the base for the next generation Saab 9-3. It also showcases Saab's new generation of engines which are currently under development.
The Phoenix is powered by an efficient 1.6-litre turbocharged petrol engine driving the front wheels while the rear wheels are driven by an electric motor. The all-aluminum petrol engine produces 200bhp and includes variable valve timing and lift control, as well as start/stop functionality. A stainless steel tank is fitted, which is lighter and less expensive than a conventional plastic design,
This engine is combined with Saab's eXWD system which uses a 34bhp electric motor/generator powered by a small battery pack, which drives the rear wheels. Regenerative braking is used to sustain the battery's charge. Currently under development for the next generation of Saab cars, this hybrid propulsion system enables the benefits of all-wheel-drive while also reducing fuel consumption. Using a six-speed manual transmission, projected combined cycle fuel economy and CO2 emissions are 56.5mpg and 119g/km.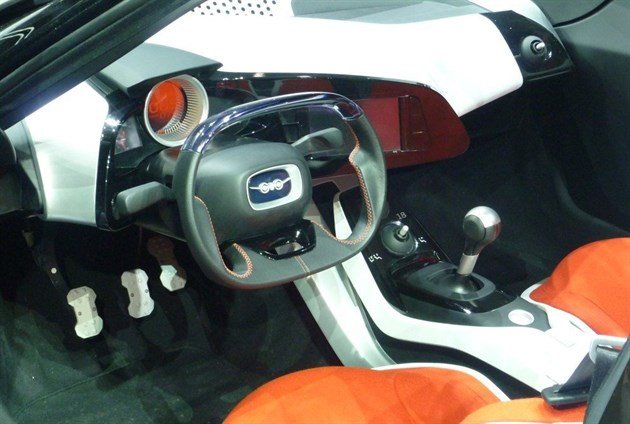 The driver can select one of three eXWD operating modes. The default Eco mode delivers optimal fuel and CO2 efficiency with power assistance to reduce load on the petrol engine at low speeds. Sport mode includes maximum power assistance with torque vectoring across the rear axle for greater chassis control while Traction mode gives optimal grip at take-off and in slippery conditions.
The styling of the Phoenix is inspired by Saab's aviation roots and draws expression from Ursaab, the prototype designed by aircraft engineers that spawned Saab's first generation of cars. It's fitted with butterfly opening doors to give easy access to a 2+2 cabin that has s a minimalist, 'stripped out' feel, including a debut for Saab's innovative IQon infotainment and communications system.
The biggest talking point on the outside are the roof-mounted 'winglets' which enable are designed for aerodyanmic efficiency. They channel airflow from the side of the car and direct it across the rear deck, reducing lift for greater stability without increasing drag. To further aid the smooth shape there are no visible door handles to disrupt airflow, while small cameras on slim stalks provide rearward vision
At the rear, the curved rear deck disguises a deep-opening tailgate. It gives access to a flat cargo deck, including fold-flat rear seatbacks and a cargo track for adaptable load carrying.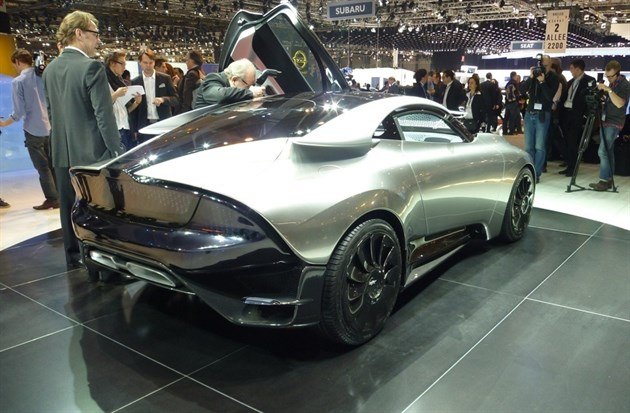 Full coverage of the Geneva Motor Show 2011