Frankfurt Motor Show 2013: Subaru unveils WRX, UK comeback to follow?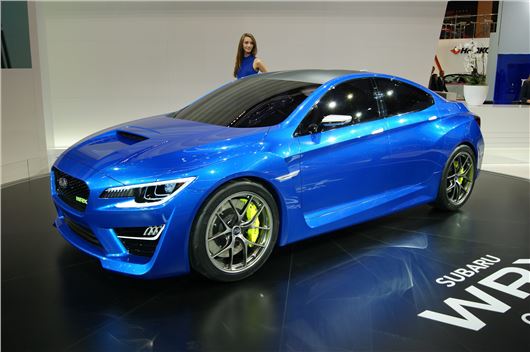 Published 10 September 2013
Subaru has revealed the WRX concept at the Frankfurt show - and the rumour mill is in full-swing about a return to the UK market for the iconic fast Scooby. The concept shows what the next generation WRX STi will look like and the good news is the return to a proper four-door saloon, although the shape is very coupe-like with a swooping roofline.
The previous Impreza WRX - since renamed just WRX - started life as a hatchback, and not a good looking one, with the brand losing many of its hardcore Impreza fans. At the end of its life Subaru brought back the saloon shape, albeit briefly. But many were put off the brand as quality levels fell too.
But this new version might just tempt those people back. It looks aggresive and modern with Subaru saying that the focus has been on sharp handling helped by a low centre of gravity and all-wheel drive. There are some trademark Subaru details too like the big bonnet scoop, although sadly no gold wheels. Power is likely to come from a turbocharged version of the 2.0-litre boxer engine in the Subaru BRZ with power upped to 300PS.
The new WRX STi will go into production in 2014.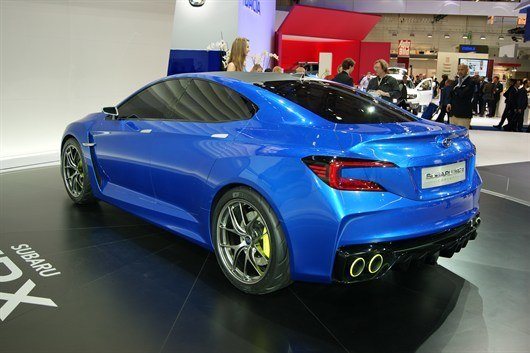 Comments
Author

David Ross
Latest