Frankfurt Motor Show 2013: Mercedes-Benz launches S500 Plug-in Hybrid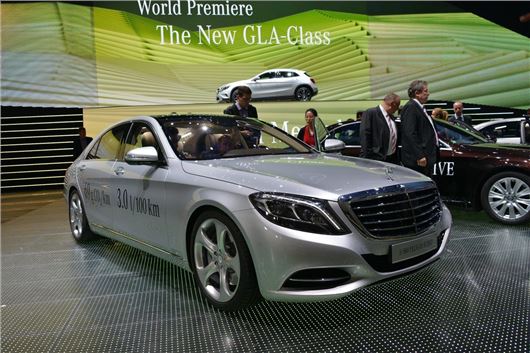 Published 10 September 2013
Mercedes-Benz has launched its new S500 Plug-in Hybrid at the Frankfurt Motor Show. Powered by a 3.0-litre V6 engine and 80Kw electric motor, the flagship luxury car has a claimed fuel economy of 94.2mpg. It will also emit just 69g/km of CO2, although expect to pay upwards of £80,000 when it goes on sale later this year. 
Features include and energy recovery system that charges the battery when the car is braking or coasting. The battery can also be charged from the mains. There are four driving modes – Hybrid, in which the engine is assisted by the battery; E-Mode for electric power only; E-Save, which saves battery for use later and Charge, which charges the battery when driving rather than draining it.
The engine produces 333PS and 480Nm of torque, with an additional 109PS and 340Nm from the electric motor. That's enough to get the S500 Plug-in from 0-62mph in 5.5 seconds and on to a limited 155mph top speed.
One of the most important new features of the S500 plug-in is the Intelligent Hybrid system, which anticipates driver inputs and looks at the projected route for the next five miles, optimising the car to maximise energy recovery and battery charge.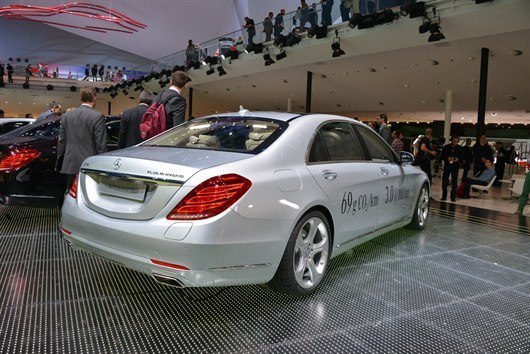 Comments
Author

Dan Powell
Latest