New Toyota Prius models coming 2012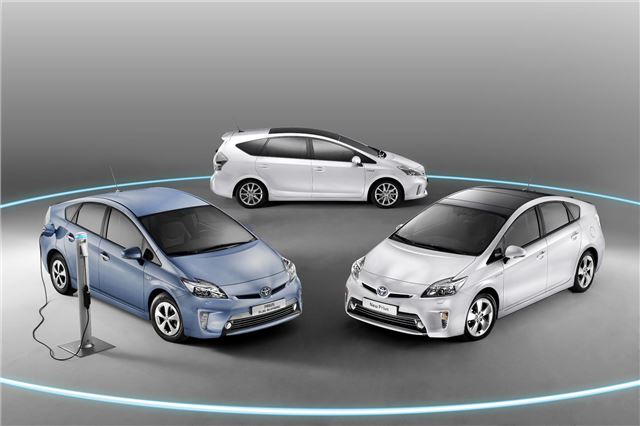 Toyota has introduced two new models to the popular Prius family, the Prius Plug-in Hybrid, and the Prius+, a seven seat variant.
The Prius Plug-in Hybrid is detailed here and it goes on sale in 2012, alongside the new Prius+.
The Prius Plug-in Hybrid features a larger battery which can be charged from the mains, meaning an extended range on pure electricity and reduced overall CO2 emissions. These make for a theoretical fuel consumption figure if 134.5mpg and emissions of 49g/km.
The Prius+ is an all new vehicle designed from the ground up, but to most it will appear to be nothing more than an estate variant of the regular model. It features three independent seats in the middle row and two further seats at the rear, with each row slightly higher to improve visibility for all passengers.
With all seats in place there is still 200-litres of luggage space, and with the final row folded flat there is 505-litres.
A heads-up display and smart entry system are fitted as standard and LED lights, adaptive cruise control and pre-crash safety are amongst the options.
The hybrid system means fuel economy is 65.7mpg and emissions are 99g/km, so VED will be free and the new car will be congestion charge exempt.
Besides the two new variants, the 'regular' Prius has been overhauled with improved materials and a subtle exterior redesign, including new lights.
All of the new models go on sale in 2012. 
Comments