new winter price list for the Motability Car Scheme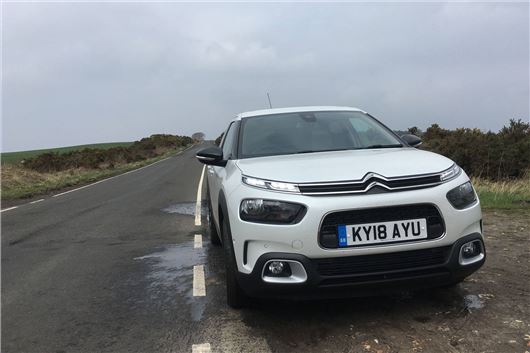 Published 05 January 2019
A new Winter price list for the Motability Car Scheme has been unveiled, offering customers a range of over 2,000 affordable makes and models, with over 350 available with no Advance Payment, including:
Skoda Octavia 1.0 TSI SE Estate

Vauxhall Crossland X 1.2 Elite

Citroen C4 Cactus 1.2.PureTech Flair

Hyundai Tucson 1.6 GDi SE

Volkswagen Golf 1.0 TSI SE
More than 50 of these are automatics with no Advance Payment to pay.
More than 100 cars on the price list are available at less than the higher rate mobility allowance. This means that customers are free to spend the remaining money on other things. Options include the MG3 1.5 VTI-Tech Excite and the Suzuki Ignis 1.2 Dualjet SZ-T. 
The winter price list features a range of low emission cars, automatics and popular cross-over models with vehicles from 31 different manufacturers, such as Citroen, Honda, Ford, Renault, Nissan and Skoda.
More than 800 automatics are offered in total.
More than 600 cars are available with an Advance Payment under £500, including the Ford Focus 1.0T Zetec available at £295 Advance Payment. 
Lower emission cars feature throughout the price list with over 100 cars available with CO2 emissions of 100g/km or less. Options include the Kia Niro 1.6 2 GDi available at no Advance Payment.
There are more than 500 Wheelchair Accessible Vehicles (WAVs) are also available to choose from, plus over 500 adaptations available to make driving and travelling easier and more comfortable – a third of the adaptations are included at no extra cost, such as popular driving adaptations.
People receiving the Higher Rate Mobility Component of Disability Living Allowance, Enhanced Rate of the Mobility Component of Personal Independence Payment, War Pensioners' Mobility Supplement or Armed Forces Independence Payment can choose to use their weekly allowance payment to pay for the lease of a vehicle through the Motability Scheme. 
The three pricing options for people looking to lease a car through the Motability Scheme are:
Cars that cost less than your mobility allowance – these cars are available to lease at a fixed weekly amount for the whole of the agreement, meaning the remainder of the allowance, including any increases, will be paid directly to the customer by the Department for Work and Pensions.
Cars that cost all of your mobility allowance – customers simply pay all of their weekly mobility allowance, including any annual increases from the DWP, to lease their car through the Scheme.
Cars that cost all of your mobility allowance, plus an Advance Payment – customers can increase their choice of cars by paying a non-refundable payment upfront, known as the Advance Payment. This covers the difference between the allowance amount and the total cost of the lease.
Please visit motability.co.uk for more information, or call 0800 953 7000. The models and prices featured in the Winter 2019 list are available until 31 March 2019.
Comments
Author

Honest John
Latest