Ford Plays Fair With Ecoboost Owners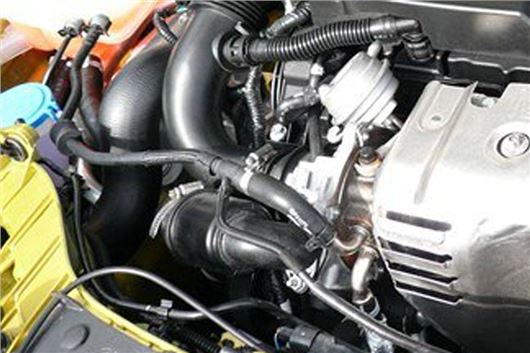 Published 01 October 2018
It's no secret that coolant pipes have been failing on Ford's 1.0 litre Ecoboost engines, mainly in Focus and Fiesta models.
There was a weakness in the 'degas pipe' that takes superheated steam from the water-cooled turbo back to the engine coolant expansion tank.
Leakage could lead to overheating of the engine, head gasket failure and even the need for a new engine.
Ford addressed the issue with a Field Service Action in March 2015 when known owners of Ford Focus 1.0 Ecoboosts built between October 2011 and October 2013 were notified and the recalled cars were fitted with a modified degas pipe. 96% of affected cars were modified. But "inconsistent contributions towards resulting repairs have come to light – involving up to 1,000 of the 44,682 identified" and these are being addressed here.
Ford's website carries details to encourage outstanding owners who have experienced an issue to get in touch (https://www.ford.co.uk/owner/resources-and-support/faqs). Where engines had actually failed, Ford had made substantial contributions towards the cost of 1.0-litre repairs, but, in Ford's words, "ongoing discussions with customers show that Ford needs to go further to ensure reasonable repair costs are covered."
"With any future cases, subject to being assessed and linked to potential 1.0-litre engine overheating, we will contribute 100% of the cost of repair at a Ford dealer.  Furthermore, we will re-examine previous cases to ensure that this policy of a 100% contribution to the repair cost is applied consistently. UK owners should contact Ford by emailing mgrcrc@ford.com with vehicle registration number.  It will take time to re-examine previous cases thoroughly, but we will respond to all correspondence."
The 'recall' is not classified as a safety issue by the DVSA because drivers are provided with a number of warnings should the car overheat and other systems, such as braking and steering, are unaffected – allowing the driver to bring the vehicle to a safe stop. That is why vehicle keepers were not automatically notified by the DVSA recall system.  
Separately and unrelated, there is a 2018 recall of 15,200 1.6-litre Ecoboost engines in Focus and Fiesta ST models for an entirely different issue, which some media may confuse. 
Since 2011 over 600,000 1.0-litre Ecoboost engine cars have been sold in the UK – around 30 per cent of them Focus. Around 2.5 million 1.0 Ecoboosts have been supplied worldwide in same period
Relevant Ford Focus carbycar entry here
Relevant Ford Fiesta carbycar entry here
Final photo shows the production modified degas pipe. If your 1.0 Ecoboost degas pipe looks like this you have no need to worry.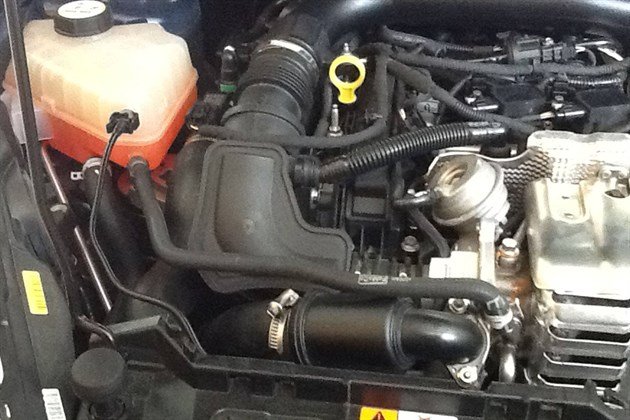 Fiesta, Focus, B-Max, C-Max and Tourneo Connect drivers should be aware that after long inclines, motorway driving at constant revs or high speed driving, the engine needs to be idled for a minute or two before switching off to cool down the turbo. In normal day to day driving this is not necessary. 
Comments
Author

Honest John
Latest