Pollution warnings ignored by Government in its pursuit of diesel friendly VED, official documents suggest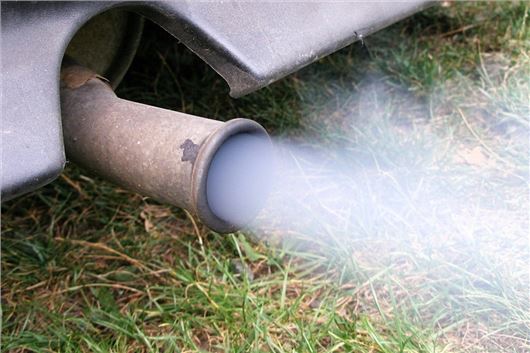 Published 20 November 2017
The former Chancellor of the Exchequer Gordon Brown introduced a diesel friendly VED (road tax) system, despite clear warnings over the damage it would cause to air quality in the UK, official documents show.  
Previously unseen papers from the Treasury show significant warnings over the impact of diesel emissions and particulates; however, officials preparing for the Budget argued against significant taxes on diesel as they feared it would have been seen as 'being overly harsh' on drivers.
The documents were released to the BBC follow a Freedom of Information request and two-year-long battle with the Treasury. 
Advice from the Treasury's tax policy section stated: 'Relative to petrol, diesel has lower emissions of CO2 but higher emissions of the particulates and pollutants which damage local air quality. A diesel supplement is necessary so that we do not create incentives for people to choose diesel vehicles over similar petrol model in order to attract a lower VED rate.'
However, fearing a backlash from motorists by introducing large supplements for diesels, officials concluded: 'Presentationally, this should be seen as ensuring fair treatment of petrol and diesel, rather than as a penalty on diesel users.
'At least for the first year, we would prefer the smaller £10 supplement so we are not seen to be penalising diesel vehicles.'
"This will only heighten the sense of injustice felt by millions of people who bought their diesels cars in good faith."
In 2001, Gordon Brown introduced a sliding CO2 scale for VED to cut carbon dioxide emissions. As a result, the number of diesel cars on the road ballooned from three to 12 million as drivers took advantage of cheap road tax. Today, diesel particulates are linked to 40,000 premature deaths in the UK every year.  
Edmund Kind, president of the AA said: "This will only heighten the sense of injustice felt by millions of people who bought their diesels cars in good faith."
The Environment Secretary Michael Gove told the BBC that "the dash for diesel was pursued under a Labour government, and these documents show they knew the damage this would do to our environment".
Diesel car buyers are already facing higher VED, with the 2017 road tax system adding hundreds of pounds to the running costs of Britain's most-popular diesels. Sales have also plummeted, with October registration figures showing a 30 per cent drop in the number of new diesel cars bought in the UK.
Comments
Author

Dan Powell
Latest