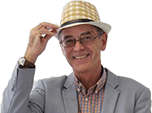 Driver's insurance cancelled after insurer erroneously claims he was doing 164mph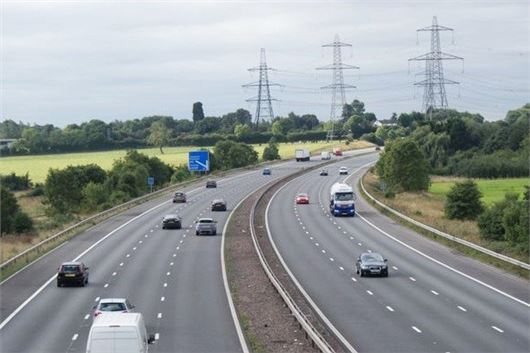 Published 04 September 2017
'Black Box' insurance policies have become increasingly popular with drivers looking to cut costs in recent years, but one reader has got in touch to complain that his policy was cancelled on what he claims is erroneous data, leaving him without insurance and out of pocket.
The incident happened at 2pm on 28 August 2017 (Bank Holiday Monday) when Hastings Direct claimed its telematics system caught James Bralant travelling at 164mph in his 2011 Citroen DS3 on the M1. His variant of the DS3 has a top speed of just 112mph.
Despite appealing the claim, he was told that there is no dispute process. Hastings Direct notified him that his policy would be cancelled after seven days and would only allow him to submit a formal complaint - a process that takes four to eight weeks.
James was left footing a £255 bill - £210 for the telemetry and £45 early cancellation fee. He was also only one month from his renewal date and had previously earned a SmartMiles driver rating of 75 in almost a year of driving. He will now lose his second year of No Claims.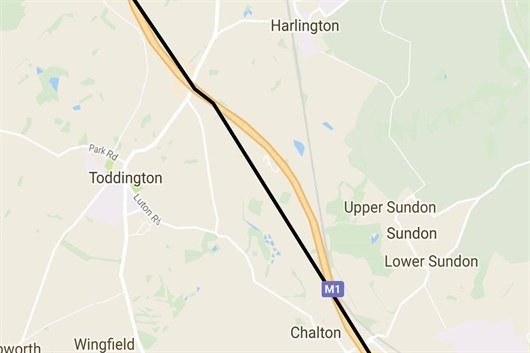 James' Octobox (the black box provider) innacurately shows his car not following the curve of the road
James said, "I'm bitterly disappointed. In the days leading up to the incident, I was singing the praises of having a box as a competent driver to reduce premiums. Clearly the technology is innacurrate and will need perfecting before having such a massive impact on those that choose to have a box. There's no way I'd get another box in the future but I don't resent all black box companies - Bell Insurance were excellent."
In a statement, Hastings Direct said: "We are sorry that Mr Bralant has felt the need to contact you regarding our SmartMiles product. With any SmartMiles policy cancellation, we thoroughly investigate the contributing factors and look to advise customers on their driving behaviour. Having revisited Mr Bralant's case, we can confirm that the speeding event did take place. Our data shows Mr Bralant's speed was recorded at 102mph in a 70mph zone; therefore Mr Bralant's policy will be cancelled in line with the policy terms and conditions. Unfortunately Mr Bralant's customer App incorrectly showed the km/h speed (for both the speed of the vehicle and speed limit) as mph and we are investigating this issue as a matter of priority. We apologise for any confusion this may have caused and will be contacting Mr Bralant to discuss this further."
The number of driver's insured through telematics policies is on the rise, with live policies increasing by nearly 25 per cent year on year - exceeding three quarters of a million in 2016.
When you raise your complaint with the insurer, ask them to provide all the data showing how they have concluded that you have breached the policy terms
HonestJohn.co.uk's insurance expert Tim Kelly said: "I have had this issue on more than one occasion.  This situation occurs due to the telematic boxes losing one of the three signals it requires to triangulate the position and speed of the vehicle causing it to broadcast inaccurate information back to the insurer.
It's becoming an increasing problem, as no common sense is being applied prior to the letter informing the client the policy has been cancelled due to automated systems being in place.
Insurance companies are aware of this, and should be reviewing this information prior to taking the decision to cancel a policy.
Insurers are bound by the Financial Service and Markets Act 2000 and must abide by the regulations.The area that is relevant is ICOBS (insurance conduct of business standards). The only time a claim can be repudiated or a policy cancelled is when there is evidence of "wilful misrepresentation of facts" or evidence of fraud. 
They are bound by the FCA regulations to "treat customers fairly" and this one area under "principles of business" whilst "carrying out due diligence" "acting with integrity" that they are often forgetting.
For a black box to show some one is speeding is out side the scope of this. We do not condone speeding, but an insurer cannot cancel a policy when you do.
An insurer can argue a breach of contract terms, but this also does not apply when the equipment that is providing their data fails to give accurate readings.
The first point of redress is to raise a complaint with the insurer, also phone the FOS to make them aware a complaint has been risen. They will then give a reference for future written correspondence, and will also contact the insurer who will then be aware that this complaint is under scrutiny. The insurer is much more likely to treat your fairly knowing their claims handling is going to be under review.
When you raise your complaint with the insurer, ask them to provide all the data showing how they have concluded that you have breached the policy terms, asking them to show which three satellites were connected at that time to show an accurate reading.
As they cannot in the situation being discussed, they should then revoke any actions taken and possibly compensate you for the distress caused."
In November 2016, Watchdog reported multiple instances of insurers cancelling black box policies for extreme speeding, including Hastings Direct. In fact, like James, many of the policy holders owned cars which couldn't even reach the speed they were claimed to have done.
Comments
Author

Georgia Petrie
Latest