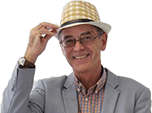 Amazon's Alexa to be integrated into new BMW and MINI
Published 28 September 2017
Want to check the traffic, add items to your shopping list or make an appointment while in your car? Well that will soon be a reality as Alexa, Amazon's voice control assistant, will soon be integrated into BMW and MINI vehicles.
Amazon's Alexa, the voice assistant in their successful Echo device, will be available on all BMW and MINI models from mid-2018, although it's not clear whether it will be standard fit or optional yet. The latter is more likely on most models...
The inclusion of a voice service will allow drivers to access a host of services - from entertainment features to shopping facilities with a simple voice interaction. Perfect for ordering a takeaway to be delivered on yor way home, perhaps.
>> Top 10: Dashcams to suit all budgets

But this isn't the first time BMW and Amazon have joined forces. The two companies worked together on Alexa Skill in 2016, which allows Echo to check things like your fuel level from the comfort of your home.
A smartphone is not required as all BMW models and selected MINI vehicles come with a built-in SIM card. This means owners can find out times for films at their local cinema, switch between playlists and find out the weather at their destination by voice command while on the road.
The introduction of Alexa positions Amazon alongside high-profile tech giants like Apple and Google, who compete for footholds in the automotive industry, with Apple's CarPlay and Google's Android Auto.
To check out the video, click the play button at the top of this story.
Comments
Author

Georgia Petrie
Latest