NEW! Keep track of your car's value, MoT results, Road Tax, Ask Honest John questions and more...

Published 23 August 2017
Our new user homepages, make it easy to keep on top of MoT dates, Road Tax renewal and Real MPG readings for all the cars you own.

By simply entering your car's registration number, we will keep an eye on when your MoT is due and when your VED is to be renewed. We'll also give details on when you bought the car, its mileage and MoT history. We'll also show you what fuel economy you should be achieving and you can keep a track of your own Real MPG submissions. We'll send you an email when they're due or need to be updated.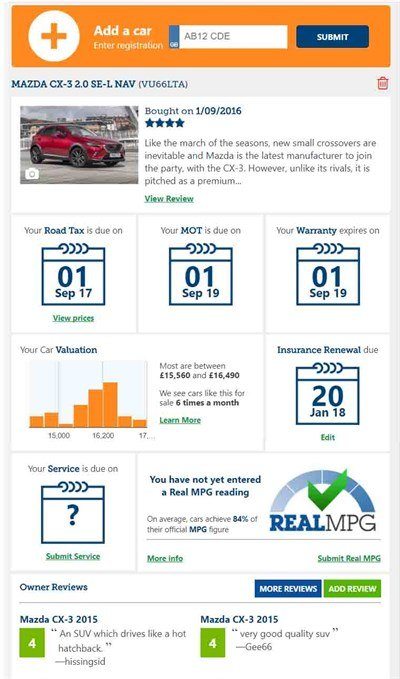 You can also use the service as a quick car history check for your car, before you buy your next car. Check that the mileage is what the seller claims, see what it has (or hasn't) failed previous MoTs on and whether it is SORN'd or taxed and how much the tax will cost.
As well as keeping your car's history in one place, this is the home of your owner reviews, garage reviews, anything that you've asked through Ask Honest John, Car Chooser results and valuations.
Get started with the HonestJohn.co.uk user homepage by clicking here
Comments
Author

Dan Powell
Latest