VIDEO: How far has car safety come in the last 20 years?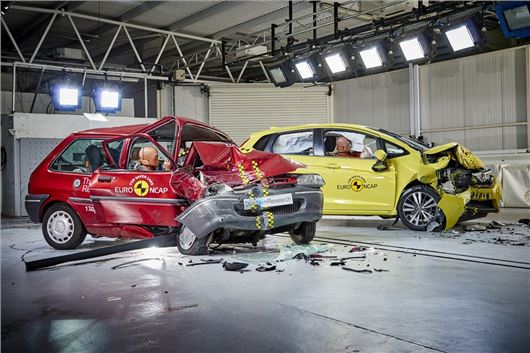 Published 06 February 2017
How much progress has been made to car safety since the first crash test of the Rover 100 in 1997 versus the recent Honda Jazz? Well a huge amount if you check out the video below.
This month marks 20 years of safer cars thanks to Euro NCAP crash testing. Before then, manufacturers were only required to meet basic crash test requirements. The results were not published so it was impossible for car buyers to check the safety ratings of one car against another.
In the first round of tests, seven popular small cars were tested. The popular Rover 100 (which had not long been rebadged from a Metro) achieved only one star.
It took until 2001 for the Renault Laguna to become the first five star car. Fast forward to today and the crash test of the latest Honda Jazz. The Honda Jazz comes with four airbags, including the sought after side airbags for maximum head protection, resulting in its five star rating.
The original tests 20 years ago exposed various safety failings in top-selling cars and forced manufacturers to design cars with safety and the prevention of accidents in mind. Today, 9 out of 10 cars on the European market hold a Euro NCAP safety rating, although with various safety ratings. For instance, the Ford Mustang was given a lowly two star rating recently, proving that not all popular cars score well despite improving saftey standards.
Comments
Author

Georgia Petrie
Latest