MPs roast Vauxhall chiefs over Zafira car fires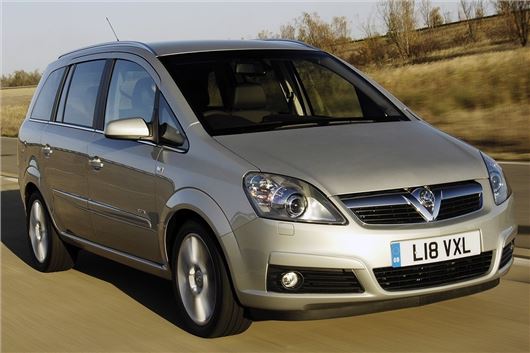 Published 07 February 2017
Vauxhall chiefs faced heavy criticism from the Commons Transport Select Committee after they admitted that less than a third of the reported 287 Vauxhall Zafira fires have been investigated.
During the parliamentary hearing, on 6 February 2017, Vauxhall was accused of treating its customers like "second-class citizens" after Zafira owners told MPs that they were made to feel like a nuisance by dealers. Vauxhall executives also admitted that they had investigated just 59 of the reported 287 fires in second generation Vauxhall Zafira models. 
SNP politician Stewart Malcolm McDonald said: "I can't think of another product in the United Kingdom at the moment where people have set up a campaign group and come to Parliament to try and resolve it."
In December 2016 Vauxhall wrote to all 234,938 Vauxhall Zafira B owners - the model produced from 2005 to 2014 - after its investigation found evidence of an improper repair of the blower motor resistor and its thermal fuse, which is designed to protect the blower motor system.
These improper repairs, which Vauxhall says may have been conducted without the owners' knowledge, can lead to overheating of the system's electrical components and cause a potential fire. Vauxhall says resistors should never be repaired, they should only be replaced.
Vauxhall is now launched a second national recall for the Zafira B in 2017 to prevent fires by replacing the soldered fuse resistor with a wax fuse resistor. The work will be free of charge and conducted by dealers.
Vauxhall said it will send out the letters to affected owners during the month of August. When the recalls are complete, all vehicles will have a new wax fuse resistor, a new blower motor and a new moulding at the base of the windscreen to address water ingress.
Do you own a Vauxhall Zafira? Are you concerned about the way Vauxhall has handled this situation? Let us know in the comments below.
Comments
Author

Dan Powell
Latest