Is this Britain's cheapest car?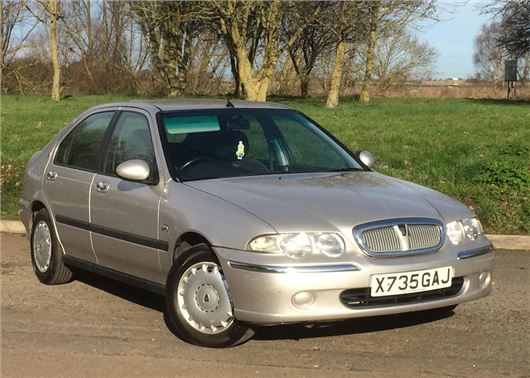 Published 24 March 2017
Feast your eyes, for a second, on this beauty. A fine piece of British automotive engineering, the car in question is a 2000 Rover 45 1.4iE, a base model, with keep-fit windows, a 1.4-litre engine, plastic wheel trims and no air conditioning. 
A desirable second hand car it isn't. But what if we told you we'd bought it, fully road legal and MoT'd, for less than the price of a motorway service station coffee? At the princely sum of £3.19, we purchased a perfectly functional car for less than the cost of a tube ticket or most bus journeys.
And apart from the fact it's an old Rover with a cheapskate specification (and, if you're on a budget, this isn't always a bad thing, as it means less to go wrong), there's hardly anything wrong with it. Indeed, it drives surprisingly well.
Imagine my surprise, then, on waking up on Christmas Eve to find that I'd accidentally bought myself a present.
It came about when idly browsing eBay a couple of days before Christmas. The Rover was listed as spares or repair, with poor photos and precious little detail. A quick online check revealed that X735 GAJ had a valid MoT through until August the following year, passed with no advisories. Surely, then, it couldn't be that bad?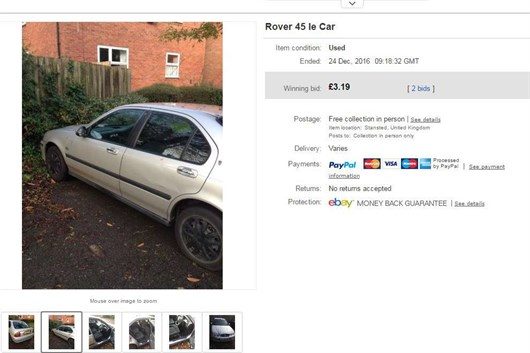 By sending the seller a message, I was able to ascertain that the car had been running fine when parked up, but hadn't turned a wheel in two months as the owner had bought something newer and more luxurious.
The Rover was parked up behind his flat, out of tax and uninsured, and therefore had to go before the landlord got aggrieved by its presence. He couldn't start it as the battery was flat, and he had no means of getting it up and running...
With 12 hours left to go, the car was at just 99p with one bid and no reserve. So on the basis that it would be perfect for parts for my other Rovers (if nothing else), I cheekily jumped in with a maximum bid of £10.01. For this, I wasn't expecting to win even a scrap car, but, in for a penny...
Imagine my surprise, then, on waking up on Christmas Eve to find that I'd accidentally bought myself a present. My counterbid had raised the Rover's value to £3.19 but beyond that there had been no more interest.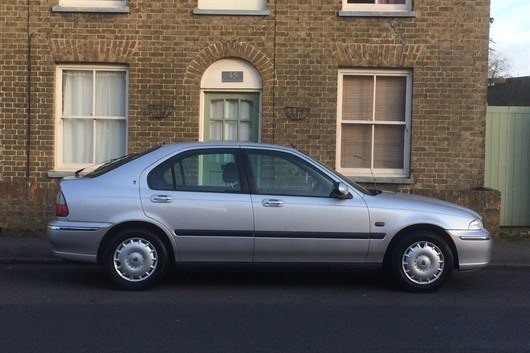 Expecting to pick up a heap of scrap, when I went to collect the car after the festivities had finished, I was pleasantly surprised. Having sold the car for so little, the owner had simply filled out the V5 online and left the key in the glovebox while he went to work, leaving me (and my long suffering other half) to collect it from a village 40 miles away from home.
A quick jump start from the family Discovery and some air in a couple of soggy looking tyres soon had it up and running again. And the deal was made even sweeter on the realisation that there was enough petrol in the tank to get it home – well over £3.19's worth, indeed. Result...
The downsides? Well, it was filthy and for the first few miles of driving it, I did think it was destined to be a breaker - although it ran well, the heater was refusing to generate any warm air.  
Given the K-Series engine's reputation for head gasket failure, my automatic mindset was to think the worst. It was also somewhat frustrating, as on a damp and cold day, the only way to see out of the blinking thing was to keep wiping the windscreen clear and drive with the window open.
Then, just as we joined the M11, the Rover decided it wanted a stab at redemption and as we accelerated down the slip road  a gurgling noise kicked in from beneath the dashboard, followed by instant hot air. An airlock or a block in heater matrix, which cured itself as the car's soul realised it wasn't destined for the scrap heap after all, and its time on earth wasn't through...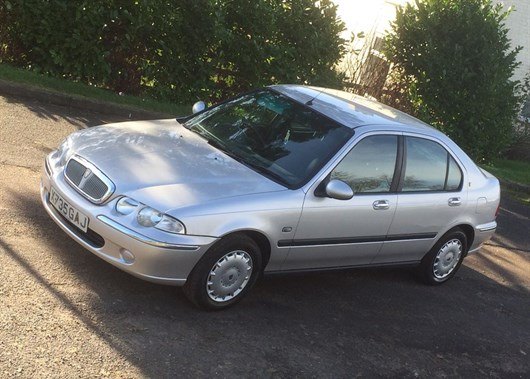 Two months on and there's still plenty of life in the old dog. It has covered a shade over 77,000 miles, backed up by MoT history, it starts, stops and steers as it should and I've swapped one of the wheels over with the spare from one of my other cars, as it was borderline legal.
Other than that, all it has needed is petrol. It's presentable, too, now I've hacked all the moss out of the window channels, cleaned off the leaves and given the interior a thorough scrubbing. Indeed, it almost passes for presentable.
So, what now for the 45? Well, at the moment, it's serving a very noble purpose as occasional station transport, as well as being a dutiful second car for running errands locally. It's perfectly pleasant to drive, in a simple sense and is surprisingly comfortable.
Indeed, we've bonded and having rescued it from an almost certain death, my inner miser wants to eke as long a life out of it as I possibly can. So it's staying indefinitely. Indeed, I'm that bloody minded that I may keep it going until it's a classic.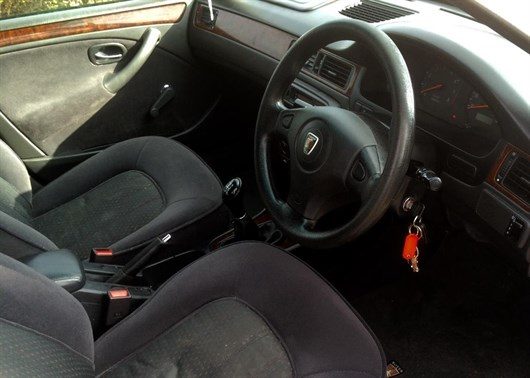 But why so cheap? Well, there are a number of factors at play. First up, people often don't want to bother with selling cheap cars. The hassle of advertising, staying home and waiting for people to come round and kick the tyres can be a massive frustration.
As, indeed, can selling the car via eBay or similar, where there's no guarantee that a buyer will turn up. If it's only worth £200 to £300 - and even in this kind of condition - it's just not worth the hassle.
Scrap is currently at an all-time low value globally, to the extent that breakers' yards aren't actually paying for scrap. And in some cases are charging to take it away. For cars like Rovers, 12 years defunct, there's very little brand desirability.
A Rover 45 today is what a Lada was 15 years ago, but with even less desirability. Ironic, really, because the 45 really isn't a bad old thing to drive. It's not great, far from it, but as a comfortable and dependable banger to get you from A to B, there's not much wrong with it. Especially not for £3.19...
Comments
Author

Craig Cheetham
Latest