2017 child car seat changes - everything you need to know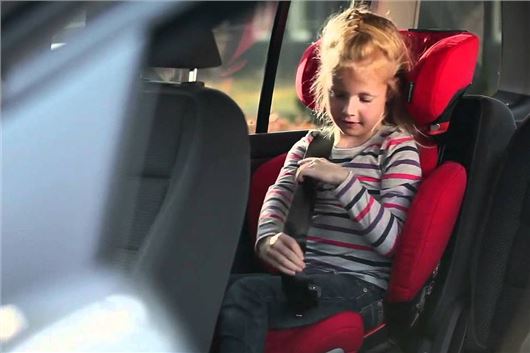 Published 15 February 2017
The upcoming changes to child car seat regulations have left many parents confused about whether or not they can still use their current car seats. Here's everything you need to know about the new rules.
In 2016, the law around child car seats changed. It is now compulsory for children up to 12 years old or 135cm tall - whichever comes first - to use a booster seat. 
The new law bans the sale and development of new models of booster cushions, often known as backless booster seats.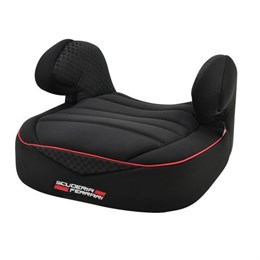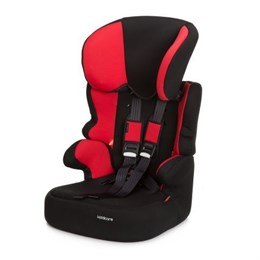 On the left is a booster cushion, on the right is a safer booster seat
From March 1 2017, selling new models of booster cushions for children under 125cm or 22kg will be banned in Europe because they do not provide enough protection in accidents.
Children between 126cm and 135cm in height, can - for now - use a booster cushion with no backrest, but this type of seat is being phased out and will only be on sale for a limited period after the change in the law comes into force.
Can I continue to use the booster seat I currently own?
Yes. It isn't compulsory to buy a new seat and there are no penalty charges or fines because existing models are still legal. The law applies to new seats on sale.
However, saftey experts recommend using a high-back booster seat for children up to the height of 150cm because they provide greater protection to a child's head and torso. This type of seat is also proven to place the lap-diagonal belt correctly across the chest and hips of children.
How can I tell if a new booster seat is approved?
All new EU approved child safety seats have a label with an 'E' symbol. Weight-based car seats will have the 'E' marking and a label that says 'ECE R44'. Height-based i-Size child seats will also be marked with an 'R129' label.
What if my child is travelling in a public vehicle like a taxi?

A booster or child seat does not need to be used in a registered taxi, minibus, bus or coach. However, if the child is three years or older they must travel in the back of the car and wear a seatbelt.
What about emergencies?
Children that are three years and older can travel using only a seat belt in an emergency provided the journey is necessary, unexpected, and only covers a short distance.
Children younger than three years are allowed to travel in the back seat of a licensed taxi or minicab without a child seat or seat belt under the same circumstances. However, this exemption does not apply to private cars, only taxis and minicabs.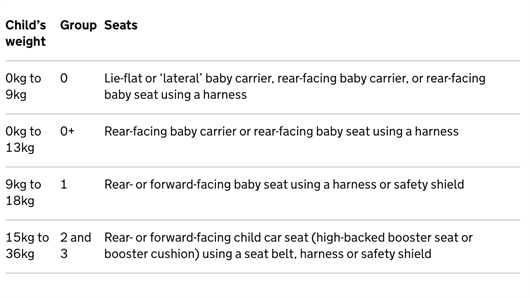 Sponsored Content

Joie's guide to car seat safety
Read more
Comments
Author

Georgia Petrie
Latest