White remains the number one colour choice for new cars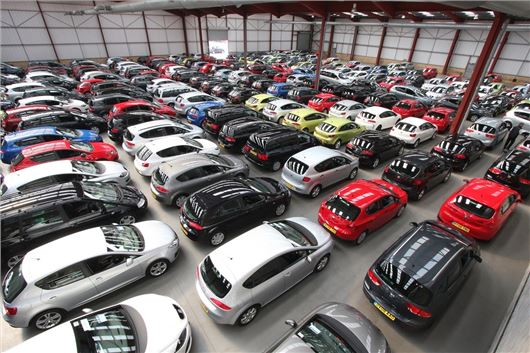 Published 25 January 2017
White cars have topped the list of the UK's most popular car colours for the fourth consecutive year, but the tide seems to be turning.
One in five cars on UK roads are white, but the colour's popularity has gone down since 2015. Black was the second most popular colour, it saw its biggest resurgence since 2007.
While the choice of white and black cars may be nothing more than a sign of modern consumers' preference of practicality and refinement over vibrancy, it also signals a changing mindset about what people desire from their cars.
In the 1970s and 80s cars, much like music and fashion, were brighter and bolder. These days, buyers must be more money savvy and non-metallic white is usually the colour that comes at no extra cost.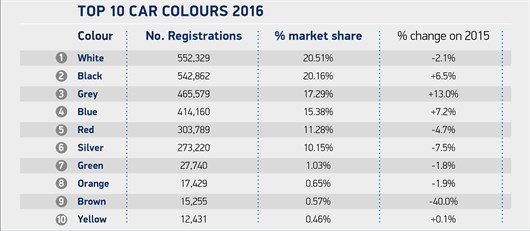 The 'Apple Effect' may also play a big role in the ever-increasing popularity of white cars. Apple's reputation as the reigning trend-setter is spilling over into the automobile industry. White represents an essence of coolness and sleek design that fits well with more modern curved cars rather than their sharper edged predecessors.
That said, the popularity of black cars extends beyond the connotation of just luxury and sophistication. When Henry Ford discovered that the fastest drying paint only came in black, that was the end of other colours from 1915 until 1926.
Silver saw the biggest decline, with 25 per cent less registered since its prime in 2004. The silver Volkswagen Golf was so popular in its heyday that it led to an urban myth that the Wolfsburg factory had two paint lines - one for the silver cars and another for the rest.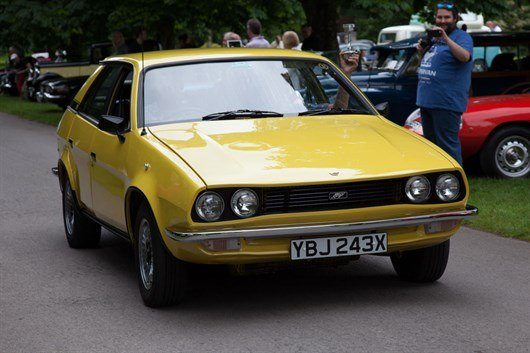 It would seem as though the roads are now filled with monotonous monochrome cars compared to the days when colours like canary yellow (like this Austin Princess above), graphite nightmist and desert coral could be found on every British street.
However, niche colours like pink and bronze are increasing in popularity. Although there were only 3500 pink cars registered in the UK in 2016, this is an increase of 80 per cent from 2015. 
Orange is another colour that's re-emerging, but it's not the only vibrant colour returning to the top 10 with retro colours like green, brown and yellow also making an appearance.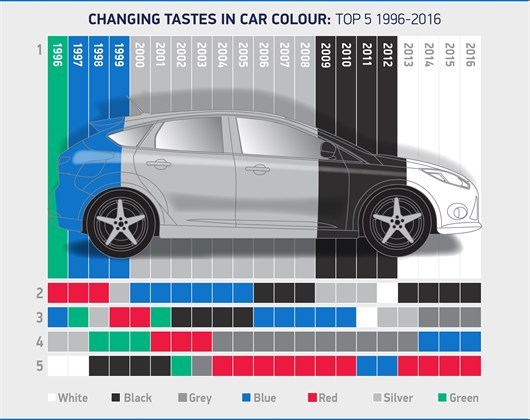 Comments
Author

Georgia Petrie
Latest