Learner drivers to get motorway lessons from 2018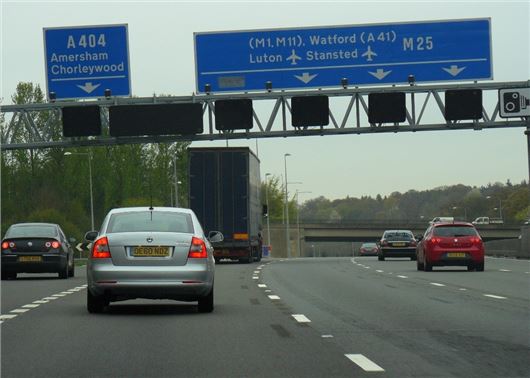 Published 03 January 2017
Learner drivers could get motorway lessons, for the first time, if a government plan to improve road safety is given the green light. 
The change, which could come into force in 2018, will allow qualified instructors to take competent learners onto the motorway for lessons in cars with dual-controls. The plan is part of a wider government initiative to cut the number of accidents involving new drivers. 
In 2015, 120 new drivers died on Britain's roads, although the majority of these - 80 per cent – occurred on rural roads. Just four per cent of deaths happened on motorways, while the remaining 16 per cent of fatalities occurred on urban roads. 
New drivers: Get all the essential tips and advice
It is currently illegal for learners to receive motorway lessons, although new drivers can get motorway instruction as part of a Pass Plus course. However, according to government figures, just three per cent opt for Pass Plus after passing their practical test. 
Motorway lessons will include:
How to enter and leave motorways, correct use of lanes and how to overtake.
Experience driving where greater demands are placed on driver's skill, observation, anticipation, planning and concentration.
Demonstrate importance of route planning, taking breaks and ensuring roadworthiness of vehicle.
"Driving under the supervision of an approved driving instructor and practising entry and exit from slip roads and overtaking will be good experience for learner drivers," said a spokesman for the Royal Society for the Prevention of Accidents (RoSPA) 
"Young drivers who do not undertake post-test training feel daunted by the prospect of going on to a motorway for the first time. This means that some may refrain from using motorways, which are the safest roads in the country, and instead use roads that are not as safe."
Andrew Jones, Road Safety Minister, said: "The proposal will enable novice drivers to experience the broadest possible range of driving experiences in a supportive environment, helping them to be better, safer, independent drivers. Motorway lessons will be voluntary and only permitted where the learner is accompanied by an approved driving instructor in a dual-controlled car."
Comments
Author

Dan Powell
Latest