'Driver mode' could soon auto-disable your phone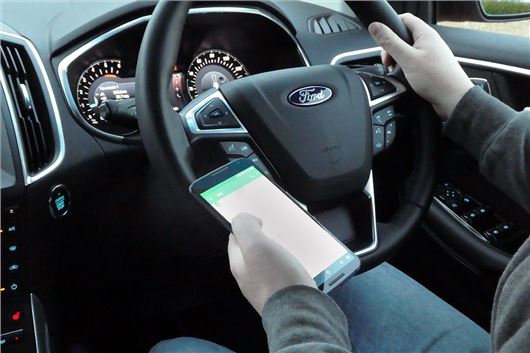 Published 24 November 2016
The symbiosis between car and phone is rapidly increasing, but so too is the feeling that the fully featured smartphone is a dangerous distraction for drivers. For that reason, America's road safety department is proposing that all phone makers develop proper 'driver mode' software to ensure the safety of road users.
Where America leads the UK tends to follow, and so the guidelines proposed by the US's National Highway Traffic Safety Administration (NHTSA) could well lead to a significant shift in mobile phone law.
Published yesterday, the voluntary guidelines aim to encourage both carmakers and mobile phone manufacturers to look at ways to decrease distraction, with solutions ranging from decent phone pairing functionality to software that will disable features like text messaging, email, internet and social media if the car is moving.
According to the NHTSA's report, ten per cent of America's 35,092 traffic fatalities in 2015 involved one or more distracted drivers, while the previous year saw 424,000 people injured in "distraction-affected" collisions.
"…the agency believes that an important way to help mitigate the real-world risk posed by driver distraction from portable devices is for these devices to have limited functionality and simplified interfaces when they are used by drivers while driving," says the report.
Some Android smartphones, like the Samsung Galaxy, already have a driver mode that can be switched on by the user, but the ubiquitous iPhone does not – although various apps are available that do the job.
Speaking to HonestJohn.co.uk, Neil Greig, Director of Policy & Research at the Institute of Advanced Motorists, called for insurance companies to discourage distracted driving by raising premiums for those caught using a mobile phone. "These apps should be on every fleet managers Christmas shopping list. We would also add that every phone has a driver mode - we just need to raise awareness of it and incentivise its use. This could be done through company driving policies.
"IAM RoadSmart is also reducing discounts on insurance to those caught using mobile phones. When all insurance companies do this, drivers will have a real incentive to switch off or switch on the drive safe mode – we need to incentivise its use," said Mr Greig. 
Comments
Author

Mark Nichol
Latest