Video: Top five new cars for less than £100 per month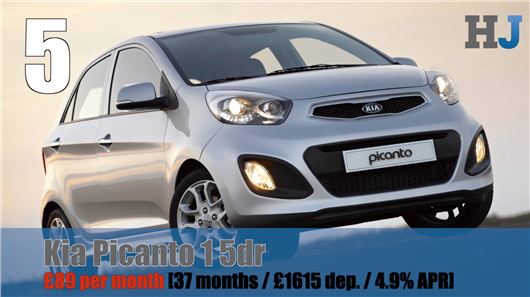 Published 01 September 2016
The new 66 registration plate is available now, meaning it's an especially good time to start looking for a new car. For a start, the manufacturers are all trying to outdo each other with the best deals possible on brand new models – even more so than usual.
Plus, it's just nice to drive around in something on a brand new plate for a bit isn't it.
So, if you're looking for a great deal you could start by watching our latest top five video. We've picked out five small cars that are all available for less than £100 per month on a personal contract purchase (PCP) deal.
There are other ways of financing a car, of course, and dealerships will often better the deals available officially from a manufacturer – but these offers are a good place to start. See the full top ten here. 
We've also scoured the manufacturer offers for some of the best 66-plate deals of cars spanning the full spectrum of types and sizes. Check out the ten best deals by clicking here.
Click here to go to our YouTube channel, where you'll find all our video reviews.
Comments
Author

Mark Nichol
Latest