UK motorists 'less likely to drive abroad' following Brexit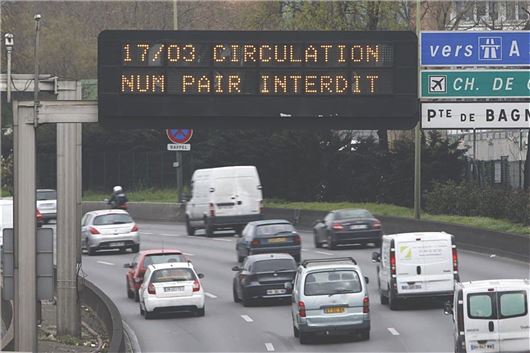 Published 15 August 2016
Almost three in ten British drivers say they're less likely to take their car abroad following Britain's decision to leave the European Union.
A survey of 1400 drivers has found that 28 per cent say Brexit has made them think twice about driving abroad, mainly due to fears about higher costs, stricter legislation and the increased prospect of prosecution.
That could have a major impact on British holiday habits in future – more than four million Brits are due to take their cars on holiday this year alone, according to the Institute of Advanced Motorists (IAM).
The survey data suggests that 14 per cent of UK motorists will take their cars to France this year – although it also suggests that when it comes to the business of driving abroad, many British motorists sit on a scale between mildly ignorant and plain stupid.
More than one in five (23%) have forgotten which side of the road they're supposed to be on while driving abroad, albeit momentarily, while four per cent have driven the wrong way around a roundabout.
Almost one in ten have been caught speeding, some of them confused by the switch from MPH to KPH, while one in 20 have been pulled over for ignoring a rule they didn't know about; car finance broker Zuto, the company that commissioned the survey, estimates that the average 'foreign motoring mishap' costs the driver £126, be it in speeding fines or repairs.
In fairness to the British self-drive holidaymaker, there are a number of rules specific to European countries that you wouldn't necessarily assume. For example, while you may know that you must attach a headlamp adjustment kit to your car before heading across the channel, you're less likely to know that in Spain, glasses wearers are obliged to drive with a spare pair of spectacles.
Other rules include it being illegal to drive in France without a breathalyser kit, and illegal to carry a bike in the rear of a car in Portugal. Most bizarrely, in Denmark it's a legal obligation to check underneath a car for sleeping children before pulling away.
Check out this short video from the IAM with some key tips for driving abroad: 
Comments
Author

Mark Nichol
Latest