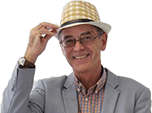 Reader Gives Up Electric Car For 12 Good Reasons
Published 21 July 2016
NW of Hatfield thought he was doing the World a favour by switching to an electric car. After 18 months he's giving up and here's why:
1.       The free charging is coming to an end.
2.       The Companies running the charging points customer service is non-existent. 
3.       Phone Charge Master, phone rings and rings then there is no one to answer call then auto disconnects, No call queuing.
4.       Charge Master Monthly charge of £7.95 plus 9p per Kilowatt.
5.       Ecotricity is introducing app which you must have smartphone to use.
6.       Ecotricity the charges are outrageous £6.00 for 30 mins I need 50 mins for full charge so £12 for 80 miles. My hydrocarbon car is cheaper.
7.       Over 18 months I have found too many charging points do not work.
8.       Charging points especially at train stations shared with disabled so can never park to charge. Do I have to pay to park whilst charging, neither train stations or NCP could answer that.
9.       At on street charging and places like Waitrose normal cars park in charging bays so cannot use.
10.   On street charging I complained to traffic warden about ordinary cars using marked bays, there was nothing they could do as they cannot book non electric cars parked in electric only bays.
11.   Range of cars is poor. 80 miles in summer 60 in winter.
12.   The companies running charging network are just so , well frankly nicest thing I can say amateurish.
Comments
Author

Honest John
Latest