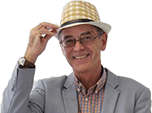 Skoda Fabia vRS Estate (2010-)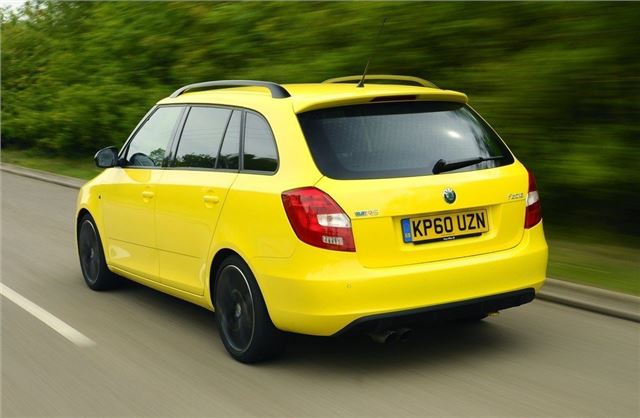 Engine 1390cc turbocharged petrol TSI, 180PS and 250Nm
Performance 0-62mph in 7.3 seconds, top speed 140mph
Economy 45.6mpg combined
Transmission Seven-speed DSG automatic
Price new £17,265
If the Octavia vRS Estate was a bit unusual then the Fabia vRS Estate is a proper oddity. Small estates rarely look good and even with the best will in the world you wouldn't describe the standard Fabia Estate as a 'looker'. So turning it into a vRS wasn't the most obvious of decisions.
However, it actually works quite well in a 'standing out from the crowd' manner and with its 17-inch alloy wheels (in optional black on our test car or alternatively white is available) black roof rails, privacy glass and sportier bumpers, it turns the fairly ungainly and boxy Fabia Estate into a pretty good looking car. One thing is for sure, in its garish Sprint Yellow this is one Skoda you certainly won't miss. You can even order a coloured roof in white, black or silver.
It's a shame the interior isn't that special. Aside from a little vRS badge on the steering wheel, some sportier seats with a snazzy pattern and aluminium pedals it's pretty much a standard Fabia. There's not much wrong with that, but you expect something a bit more exciting for what is a hot hatch. Even some red stitching would do.
Like the hatch version, the Fabia vRS Estate gets the 1.4 TSI engine with 180PS and despite the larger body it's equally as quick from 0-62mph taking 7.3 seconds. It also has the same impressive fuel economy and (according to the official figures) can return an average of 45.6mpg although if you start to enjoy the peppy performance of the vRS this will soon start to drop. For a small estate, this Fabia handles surprisingly well, balancing agility in corners and responsive steering with a comfortable ride.
It's fitted with a system called XDS as standard which acts like an electronic differential. Basically it improves cornering by slightly braking the inside front wheel when accelerating through corners, transferring power to the outside wheel. The result is that you don't need as much steering turn in corners and the vRS is keen when tackling tight corners.
As a result the Fabia vRS is a great car for racing around twisting roads in. There's more to it than that though. It's actually a good motorway car and thanks to plenty of torque, doesn't need to be worked hard. It will happily cruise along with very little noise or fuss. Plus of course it's practical – this is a Skoda after all. There's plenty of room for passengers in the back and a cavernous boot that will carry surprisingly large amounts.
Other vRS models in detail
Click on a model for more 








Comments