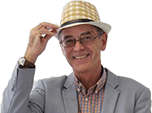 Skoda Fabia vRS (2003-2007)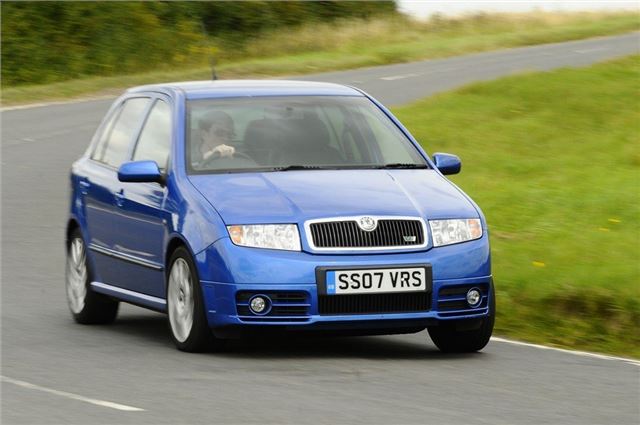 Engine 1896cc Pumpe Duse 8V turbodiesel, 131PS and 310Nm
Performance 0-62mph in 9.5 seconds, top speed 128mph
Economy 53.3mpg combined
Transmission Six-speed manual
Price new £11,990
While the Octavia may have introduced the vRS name, it was the Fabia vRS that made the badge famous. On paper this shouldn't have worked. The drab first generation Fabia is hardly a style classic and neither is it sparkling to drive, so combining it with a diesel engine in order to make it a hot hatch didn't seem like a winner.
But what a winner it was. More than any other Skoda, the Fabia vRS changed the perception of the brand and showed that it could produce a fun to drive, high quality and genuinely quick small car. You have to remember too that while diesel hot hatches are pretty common now, in 2003 they were few and far between. The Golf GT TDI (powered by the same engine) was making waves, but it didn't have the impact the Fabia did.
With a kerbweight of little more than 1300kg, the light Fabia is still sensationally quick but what impresses most is how effortless the performance is. The 131PS is certainly enough but what makes the Fabia vRS such a good car is the sheer torque – 310Nm to be exact and famously more than a Porsche Boxster S of the time. The fact it was fitted with a six-speed gearbox as standard was unusual at the time, and means you rarely have to work the engine hard, instead you can leave it in gear and let the grunt propel you along.
Even at higher speeds the engine is barely working and there's plenty left to exploit. The 0-62mph time of 9.5 seconds looks pretty ordinary but it feels much quicker in reality and in everyday driving it's the performance from around 30mph or 40mph that's so good. It will still easily embarrass supposedly faster cars and had no problems keeping up with the newer Octavia vRS models – both the 2.0 TDI and the 2.0 TSI – that we also drove for this feature.
Admittedly the interior hasn't aged too well and feels quite dated now. There are a few scratchy plastics and it's unsophisticated compared to the current Fabia, but there's still something charming about its simplicity. That said, the Special Edition model we drove here has leather seats (each set individually numbered) although we actually prefer the standard vRS sports seats which were light grey fabric with black inserts. The Special Edition also gets red brake callipers and came exclusively in the Race Blue metallic paint.
And the final big attraction of the Fabia vRS is fuel economy. Thanks to the 1.9 TDI engine it's capable of a claimed 53.3mpg on average – a good figure now and an amazingly frugal level for a hot hatch in 2003. If you want one they're great value still and you can pick up a good one for about £4500 in the classifieds. It's a future classic in our opinion.
Other vRS models in detail
Click on a model for more 








Comments