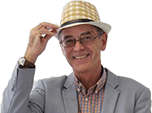 Where next for SEAT? A face to face interview with Luca de Meo.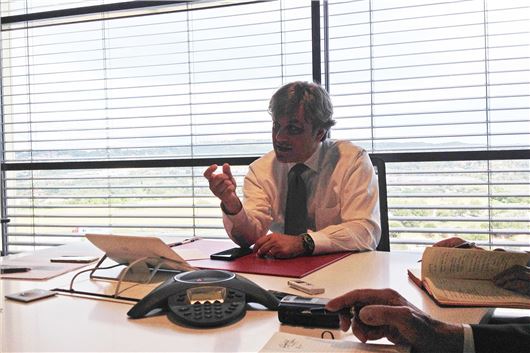 Published 13 May 2016
According to the American JD Power Survey, the Audi Q3, is the highest ranking Audi for Customer Satisfaction in the USA.
But the Q3 isn't made by Audi at Ingolstadt in Germany. It's actually built by SEAT at Martorell near Barcelona in Spain. And that quality is now apparent in every SEAT built at Martorell.
SEAT's problem is getting this across to the public.
What has turned heads is the stunning Alejandro Mesonero-Romanos designed SEAT Leon. People simply love this car. It has been such a runaway success for the brand that, after 8 years of losses, it has brought SEAT back to a break-even.
So now SEAT can afford to look forward to the future.
We've seen some of that in the form of the Ateca SUV that, in the words of SEAT chairman Luca de Meo represents the very necessary policy of "giving people the cars they want." A policy initiated by his predecessor Jurgen Stackmann to shift SEAT's market coverage by model from 55% to 75%.
A new, smaller SUV on VAG's MQB A0 platform will follow in 2017, together with two other new models we can't talk about yet.
SEAT won't be venturing further upmarket because, while it has achieved a willingness of buyers to pay up to 30,000 Euros for a SEAT, it doesn't realistically foresee them paying significantly more.
To move forward over the next five years, SEAT has to major on style. So every new SEAT will display the curves and detailing of the Mesonero-Romanos Leon and Ateca. The cars also to be great to drive, which is a given because SEAT suspension engineers have consistently been the best in the VAG group.
But it will also have to offer something more, and that is likely to be in the area of very clever connectivity. 
De Meo likens this to the development of the Apple iPhone. First Apple simply offered a wireless iPod mini recorder for music and movies. The breakthrough was developing this into the iPhone in an identical casing. And, after that, there was no stopping it: iPhone 4, 5, 6 and soon 7. In de Meo's view, the car manufacturer that can deliver something similar in the connectivity of a car will dominate the market.
Imagine not only being able to download texts, emails, voicemails; to stream recorded newscasts, music and movies; but for your car to automatically pay road and bridge tolls, congestion charges and parking fees; for it to automatically pay for re-fuelling, to re-tax itself, to warn you when insurance, MoTs and services are due; to always know where it is by GPS, to direct you to any location, to cruise at the speed limits whatever the weather, to automatically avoid 'accidents' front and rear, and to video the unavoidable. All things you don't want to waste time thinking about and worrying about.
That's why SEAT is in partnership with Samsung to develop the connected vehicle systems of the future.
There won't be any electric SEATs in the next few years. But there may be hybrids and mild hybrids (possibly using VAG's 48 volt system) in the constant quest for lower CO2 without the penalty of harmful NOx.
SPAIN is already the 8th biggest vehicle producing country in the World, building Renaults, Fords, Nissans, Peugeots, Citroens, as well as Volkswagens, Audis and SEATs.
With an output of 475,000 vehicles over the last year and running at 8/9ths plant capacity, SEAT is Spain's biggest vehicle manufacturer.
SEAT has the quality. It has the looks.
The next stage is to prove that it's not just a pretty face.
Comments
Author

Honest John
Latest