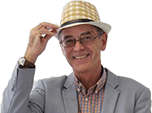 77 per cent of SMMT members in favour of UK remaining in EU
Published 03 March 2016
Around three quarters (77 per cent) of Society of Motor Manufacturers and Traders (SMMT) members believe that the British motor industry will benefit from the UK staying in the European Union.
Mike Hawes, SMMT Chief Executive, said "UK Automotive is thriving, with record car exports, new registrations and the highest manufacturing levels for a decade. Our industry supports 800,000 jobs across the UK and contributes more than £15 billion to the UK economy – our members have clearly stated that pulling out of Europe could jeopardise this."
The member survey was commissioned by the SMMT and carried out independently by ComRes. No large companies thought leaving the EU "would be in their business' best interest", while 73 per cent of small and medium-sized businesses were in favour of Britain remaining in the European Union.
Rory Harvey, Managing Director and Chairman of Vauxhall, said, "We are part of a fully integrated European company where we benefit from the free movement of goods and people, and we believe not to be part of the EU would be undesirable for our business and the sector as a whole."
Comments
Author

John Slavin
Latest