Volkswagen also manipulated emissions tests in Europe, says German minister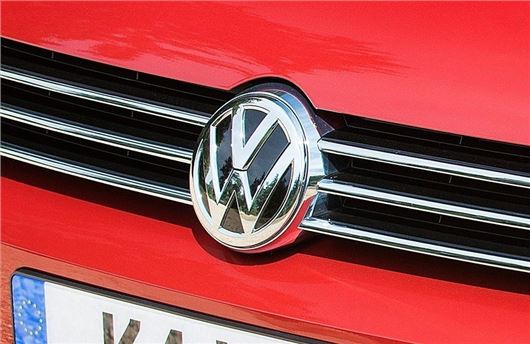 Published 24 September 2015
Volkswagen has admitted to manipulating emissions tests in Europe as well as the US, according to Germany's Transport Minister.
Alexander Dobrindt said he had been informed that Volkswagen 1.6 TDI and 2.0 TDI engines were "affected by the manipulations that are being talked about." However, he said he did not know how many vehicles in Europe are affected.
However, it's still not clear whether these are NOx or CO2 tests. Official EU CO2 emissions tests are linked to fuel economy tests. The resulting 'claimed' economy figures are the ones manufacturers are able to state alongside their cars.
However, the gap between the claimed figures and what motorists are actually getting in real life has been widening for ten years. We've seen that in Real MPG - which was launched as a direct result of the growing discrepancy between official and real world figures. 
The news could have huge ramifications across Europe with other manufacturers already being implicated, including BMW.
German magazine Auto Bild tested a diesel BMW X3 and found that emissions levels were actually 11 times the level set by the EU. BMW has already released a statement saying it 'does not manipulate or rig any emissions tests."
Mr Dobrindt is calling for  real road conditions for emissions tests across Europe. He said it was "self-evident" that Germany "will concentrate its investigations not only on the Volkswagen models in question but will also do spot checks of other car manufacturers."
Earlier this week the Society of Motor Manufacturers and Traders - the industry body for car manufacturers in the UK - released a statement saying that the scandal was "an issue affecting just one company and there is no evidence to suggest that any other company is involved, let alone that this is an industry-wide issue."
That however now looks to be far from the case. The question is what will this mean for Volkswagen - and any other manufacturers - in Europe and the UK? The Volkswagen Group includes not only Volkswagen and Audi but also SEAT, Skoda, Porsche, Lamborghini, Bugatti and Bentley.
The number of diesel cars sold under these brands across Europe is enormous. Here in the UK, diesel accounts for 50 per cent of new car sales.
If Volkswagen is discovered to have manipulated emissions and possibly fuel economy figures, the damage to the firm could be catastrophic. The various fines are likely to be huge, plus the cost of recalling cars across Europe.
But perhaps the biggest and longer lasting damage would be to consumer confidence. For a brand known for its quality and 'you get what you pay for' advertising, these revelations could prove difficult to come back from.  
The emissions scandal broke last week when Volkswagen admitted it had used specific software in the US to cheat the NOx emission test.
In the US, the Jetta, Beetle, Golf and Audi A3 - all from between 2009 and 2015 - along with the 2014 Passat were all software fitted that detected when a test was being carried out and could lower the emissions accordingly. 
Volkswagen has since confirmed that 11 million cars worldwide are fitted with software that could potentially manipulate emissions test results. It has set aside £4.7bn to pay for cars in America to be recalled and for potential fines.
The revelations led to the Volkswagen chief executive Martin Winterkorn resigning this week, saying he was "utterly sorry." There are now rumours that several other key figures from the Volkswagen Group will be forced to resign including the head of Audi R&D Ulrich Hackenberg along with Porsche engine chief Wolfgang Hatz.
Comments
Author

David Ross
Latest