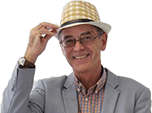 Five-star Volvo XC90 smashes the Euro NCAP test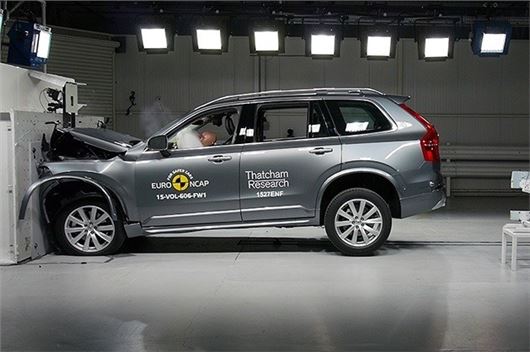 Published 03 September 2015
The new Volvo XC90 has performed exceptionally well in the latest round of Euro NCAP crash tests, not only gaining a five-star rating but scoring 97 per cent in the adult occupant safety category.
Gaining five stars alongside the XC90 were the Ford S-MAX and Galaxy, Volkswagen Touran, Renault Kadjar, Toyota Avensis and Audi Q7.
However, the new Mazda CX-3 only gained a four-star crash rating along with the Mitsubishi L200. This was because both cars lack standard automatic emergency braking – a feature that's becoming increasingly common. The L200 doesn't offer it at all, while according to Euro NCAP the Mazda has it on the options list but expects low take-up.
That said, in the UK Mazda's Smart City Brake Support system is listed as standard on mid-level SE-L and top-of-the-range Sport Nav CX-3 models.
By contrast, the Volvo XC90's safety assistance kit ensured it received a 100 per cent rating in the safety assist category – making it the first car ever to do so. The five-star Audi Q7, by contrast, rated 76 per cent in the same category.
But while manufacturers are making their cars safer for occupants, pedestrian safety remains an area with significant room for improvement. The Volvo, for example, scored 72 percent in that category – a worse result that the L200's 76 per cent rating. No car reached 80 per cent, in fact, with the Ford S-MAX and Galaxy both a point shy.
Around since 1997, the Euro NCAP test has evolved to comprise four categories: adult occupant, child occupant, pedestrian and safety assist. The impact testing itself includes a front crash into a deformable barrier at 40mph, a 30mph front crash into a non-deformable barrier, and side impacts at both 30mph and 20mph.
Comments
Author

Mark Nichol
Latest