Price drops make diesel cheaper than petrol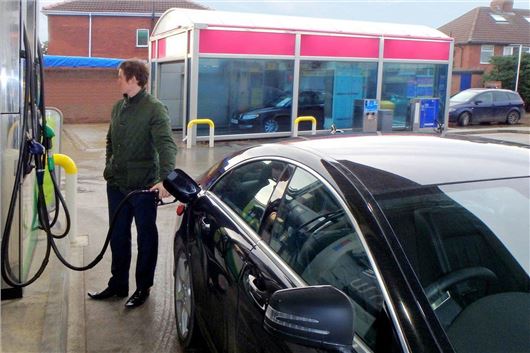 Published 20 July 2015
Supermarkets have once again cut two pence off the price for a litre of diesel, meaning it is now cheaper than petrol on many forecourts. Morrisons was the first to slash prices, with Sainsbury's and Tesco following suit.
The latest two pence-per-litre drops follow similar cuts by supermarkets a fortnight ago. The cuts come from a reduction in the wholesale cost of diesel, which is, according the RAC, between one and three pence cheaper per litre than petrol at present.
The average cost of diesel in June was 120.7 pence-per-litre, according to the AA. At that price the cost of fuelling a Volkswagen Golf 2.0 TDI for a year, using Real MPG figures and an annual mileage of 12,000, is £1259. With diesel at 116.7 pence-per-litre the cost is £1217, saving £42. 
That might not be a huge saving, but the cost of diesel has progressively dropped over the past few months. In June 2014 the average cost of diesel was 136.1 pence-per-litre. At that price the example Golf above would cost £1419 to fuel over a year. 
Comments
Author

John Slavin
Latest