Honest John's Motoring Agony Column 27-6-2015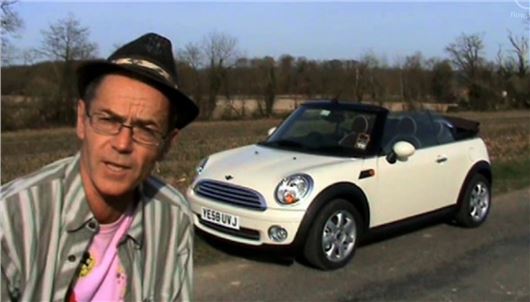 Published 27 June 2015
This week's infernal combustion involves lady owners, guest appearances, bubbling overs, 'drive thru' penalties and many more outcasts from Telegraph Cars.
As usual, emails to Honest John should be addressed to: letters@honestjohn.co.uk  Please try to keep them as short as possible.
Lessor evil
I have a three-year lease on a Skoda Citigo, which is now 14 months old. I have driven for over 40 years without accident or incident. Last week, the car came to a frozen halt. I was rescued and towed back 50 miles from work to Robertsons Skoda garage in Norwich where they found a burned out clutch. I am not a clutch slipper and never have been. I was charged £700, despite having told the garage in February that there was a smell of burning when I took the car in for its first service. The garage told me nothing was wrong. I have written to the agent from whom I leased the car. He has not bothered to answer me. Is there any chance of fighting this payment?
MW, via email
Clutch and transmission problems are the bugbear of these otherwise great little cars as well as Ups and Miis. But if you reported the fault in February and nothing was done, then the service garage must take some responsibility.
One lady driver
I want to buy a small automatic hatchback for my lady friend. Which in your opinion is a best buy?
GB, via email
New: KIA Picanto 1.25 auto or Hyundai i10 1.25 auto. Both 4-speed torque converter. Used: Suzuki Splash 1.2 auto or Vauxhall Agila 1.2 auto. Ups, Miis, Citigos, Aygos, C1s and 108s are all automated manuals. Smart ForFour and Twingo have dual clutch autos.
Data Protection Racket
A while ago I was involved in a little accident in standing traffic when a teenage girl ran into the back of me. More of a "kiss" than a collision, and her father was happy for me to have the car repaired at the garage of my choice with no insurance involvement. Why then, two years on, am I being pursued and harassed by claim companies  offering to "represent" me . They claim they are acting on government guidelines and I am entitled to a minimum of £1,500 for stress and inconvenience. Frankly, John, it stinks.
GT, via email
Because, contrary to the Data Protection Act, they illegally bought your details from someone. You need to get their details and report them to the Information Commissioner's Office. It is not illegal for these companies to 'cold call' you. It is illegal for them to buy your data protected personal details. And you are entitled under the Act to be provided with a copy of all details they hold on you. Refusing your request is a criminal offence.
All torque
I am looking for a powerful petrol car. Probably in the Golf/Focus size range, but without the usual big wheels, lowered suspension, GT badges, etc. that go with a larger engine. I will be using the extra engine power for easy, comfortable, relatively low speed driving in hill country, rather than winning the traffic lights grand prix. Any suggestions?  
RC, via email 
They simply don't tend to come that way because the assumption is that if you want a powerful petrol engine you want the handling and roadholding to match. You could consider a Golf, A3, Leon or Octavia with the 1.4TSI 150PS ACT engine that has a healthy 240Nm torque. Or the Peugeot 308 Active 1.2 Puretech 130PS that has 230Nm torque and simply romps up hills. These are available on 16" wheels with 205/55 R16 tyress. More powerful than that you're into 17" and 18" wheels and all the other stuff you don't want. I rate the Peugeot very highly because mine has given 48.5mpg over 9,500 miles.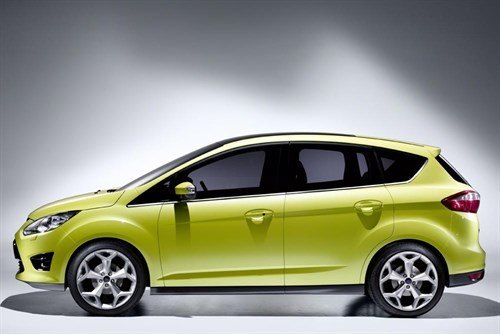 Maxed out
I have owned a Ford C-Max 1,560cc TDCi diesel since new and have always used Super diesel fuel. It is now almost 3 years old and I am considering future costs. Although I have only covered 23,000 miles, on a mixture of short runs and at least one 25-mile run at 60-70 mph each month, I am only rarely caught in slow traffic. My main concern is deterioration of the DPF and major expenses. If I continue to drive in this manner how much longer will the DPF last and am I doing enough to protect it? Alternatively, would you recommend that I change my car now?
PH, via email
Eventually the DPF will need cleaning. But that can be done by the Ceramex process for £300. Important to keep using Super Diesel because that will help prevent the EGR getting gummed up. You're probably going to need a new timing belt, tensioner and waterpump in after a couple more years on age rather than mileage grounds. There's no hurry to switch but, when you do, petrol will be a better long-term bet for your sort of usage.
Insure rescue 
I'm having awful problems insuring my son-in-law when he comes back to Scotland to visit. My own insurance broker isn't willing to cover him, and I have also tried Saga and Rias. They both seemed to insure non-residents when I filled online forms, but once I spoke to them on the phone they said no. I would consider buying a new insurance with a company that does it, although my insurance (with RSA) doesn't run out until 10th September. My son-in-law has dual nationality: Australian and British, and he has a British driving licence (had to swap to one when he lived here for just under a year before he went back to Australia). I thought it shouldn't be so hard since both his British passport and British driving licence are valid. Can you advise who to contact? He and my daughter and my 3-year old granddaughter are coming to Europe for 2 months. They will not be staying with me all the time and plan to go to Croatia and Finland in July too, so we are talking about around 2 weeks and maybe 2 weeks again in August – or, if it is feasible, I'd cover him for the whole two months.  It would be a shame if they have to rent a car because my car is available and will have a child's car seat too. I am entitled to drive my partners car so I wouldn't even miss my car. His mother is British, his father is Australian and my daughter (his wife) is British.  Surely there must be a way to get him insured to drive my car?  When we go to visit them in Australia there is no problem of us using their car. 
PA, via email
These people fixed it for a Thai monk visiting the UK for a month: http://www.aplan.co.uk/maidenhead/ But it was expensive. More than £300.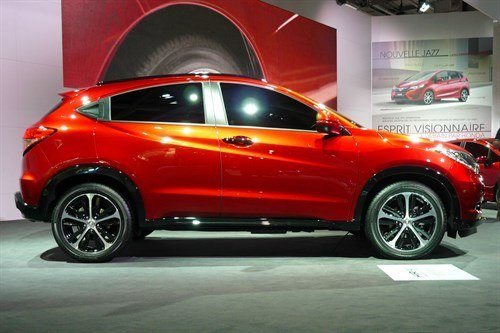 High riser
Can you offer any help please? I have to replace a company car with one of my own. My question is, will a mileage of about 10,000 a year keep the diesel particle filter clean, or should I get a petrol? I want something like an ix35 or a KIA Sportage (two wheel drive) auto. The problem is, as automatics, they only come with a diesel and four wheel drive. Have you any suggestions please?
 
KS, via email 
Petrol better. Toyota RAV-4 2.0i Valvematic Multidrive S, Honda CR-V 2.0iVTEC 5-speed auto, Suzuki Vitara 1.6 automatic, Honda HR-V 1.5iVTEC CVT auto, Nissan Qashqai 1.6DIG-T X-Tronic.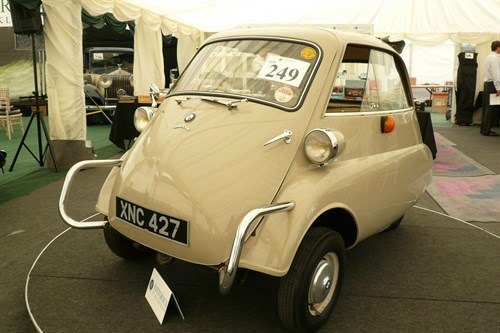 Double bubble
I've just read your interview on the Telegraph website, in which you refer to having owned and sold an Isetta bubble car for £60. When I was a student in Liverpool in 1965 I bought a white Isetta for £60, registration number XED 543. I wonder if this could be the same car? I have many happy memories of owning it, including taking various girls out for slow drives. One less happy memory is of being stopped by police at the entrance to the Mersey Tunnel and being 'done' for driving unaccompanied on a provisional licence (I should have had a Heinkel). I eventually sold it on for the same £60 to a guy who managed to badly dent it by rolling it from the top to the bottom of a steep car park. I have enjoyed reading your column from when you started it. Keep up the good work.
RP, via email 
No, mine was RJA 570. What did you mean, you should have had a Heinkel? It was always illegal to drive a 3-wheeler unaccompanied on a provisional licence alone, even with reverse disconnected. You had to pass your test (or your motorcycle test) first, which I did at 16. I (illegally) connected the reverse afterwards, but still had to pass another test involving reversing when I was 17 to drive a 4 wheeler. I did that a week after my 17th birthday. £60 seems to have been the going rate for Isetta 300s in 1965. It's £10k - £13k now.
Cost to switch
I have a 2009 Mercedes E350 CDI with 26k miles and in immaculate condition. (I know we all say that, but take my word it really is almost as new.) I'm thinking of trading it in for maybe a new C250 Mercedes estate. Could you offer any advice as to what price a main dealer would give me in part exchange?
DB, via email
Our system says £13,000: /used-prices/Mercedes-Benz/E-Class/2009/?q=Automatic+CDI+E350 Remember when part-exchanging all that is important is the cost to switch. A higher p/x is no good to you if it means no discount on the new car.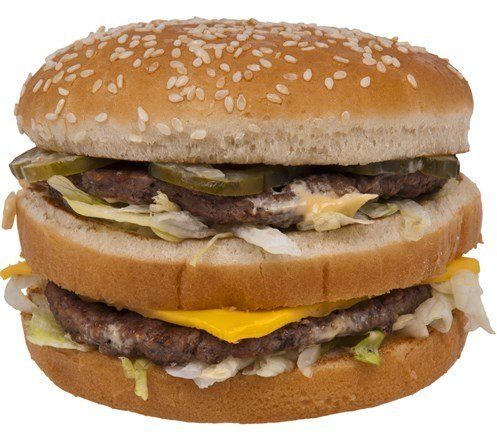 Big Mac and large fines
My son parked in a McDonalds car park without realising that free parking was only for 1 hour. He was parked for 1 hour and 20 minutes and received a parking fine of £100, or £50 if paid within 7 days. He paid the £50, but I find this absolute robbery. Is it legal for these parking companies to operate like this? I would appreciate your comments.
BS, Normandy, Surrey
He has to pay. These penalties were legalised in the Court of Appeal on 23rd April. Remember, 'fast food' is supposed to be eaten quickly.
Dis reputable
We bought a 2013 VW Golf from a reputable national dealer last month in cash for £14,000. The car had only done 3,000 miles, so we assumed it was almost new. When we viewed it, the car was filthy, having been driven at our request from another branch 300 miles away and the dealer claimed they had not had time to valet it before our viewing. We almost walked away then. However, we were assured the car would be spotless if we proceeded to buy. Each time the car was washed (not pressure washed - good old manual labour) we discovered cover-ups on bodywork, ie coloured wax etc. The paintwork was coming off. We got the car inspected when it appeared to be red underneath and not the blue it should be. We were informed vehicle had been poorly repaired with second hand panels and resprayed as a result of an accident. In addition to bodywork issues there was a fault with the wipers working incorrectly as they had not been reinstalled properly. We instantly rejected the car and at present the dealer has the uplifted vehicle and the funds. We know they can repair replace or refund. We don't want a repair, let's face it, nobody buys a nearly new car with hard earned savings to discover this let alone want a further respray. Ideally we would be willing to seek an alternative suitable vehicle from the nationwide dealer or preferably take a refund. My question is can they force us to accept a repair? I may also add that a £99 charge was added to include a vehicle check which the dealer does on a compulsory basis.

GG, via email 
Clegg v Olle Andersson House of Lords 2003 ruled that if a product was delivered faulty the customer has the legal right of a full refund. The dealer also contravened the Consumer Protection from Unfair Trading Regulations 2008 with the "misleading omission" of not telling you the car had been damaged and repaired. Not "reputable." Law here: /faq/consumer-rights/
Higher purchase
We will need to replace our present 2010 BMW 318d in the next few months. As we do fewer miles now we want a petrol engine, comfortable ride, reasonably powerful engine, slightly higher seat position, four or five door car with a good boot to take golf my golf clubs and trolley, cruise control, parking sensors, and good reliability.  This replacement would be used mainly for longer journeys as we also have a Fiesta for around town, which we love. We usually buy either an ex-demo or a 1 to 2 year old car. Can you please give me some guidelines as to what makes and models we should look at.  Our budget is about £17,000 to £18,000.

FF, via email 
As my current Peugeot 308 Active 1.2 Puretech 130 matures, I get to like it more and more. Masses of torque (230Nm), excellent performance, good handling (as long as the tyre pressures are lowered to 30/30), 48.5mpg over 9,000 miles. Standard a/c, satnav and cruise control. And though list price is £18,300 you can get them for £16,000 via a broker. try http://www.drivethedeal.co.ok  But, being BMW fans, you might prefer a BMW 2 Series Active Tourer or the Volkswagen Golf SV, both of which come with excellent small capacity petrol engines.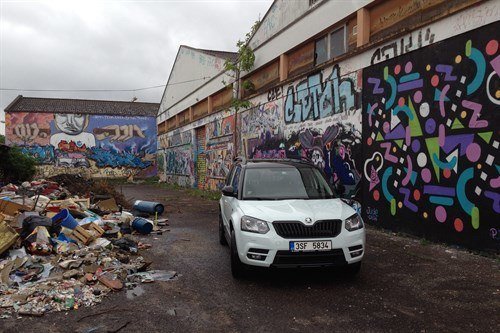 Euro six appeal
I am in the market for a new Skoda Yeti diesel, which I understand is currently Euro V compliant. Will it have a Euro VI compliant engine after 1st September as I understand all new vehicles registered after that date have to be? Should I wait until then?
AR, via email
I guess so. Look for a slight increase in the stated power output to signify this. 1.2TSI 105PS to 110PS; 1.6TDI 105 to 110PS; 2.0TDI 140 to 150PS.
A matter of conviction
I am confused. My UK driving licence has my photo on it. I gather that the paper component, which I inconveniently had to carry hitherto, is now no longer valid. When I turn up at a hire car company's desk (I visit Sweden where my daughter lives 3 times/year and will be hiring a car in Melbourne Australia this autumn), will my driving licence only be accepted? If not, what will DVLA provide instead of the present paper component?
RS, via email
From 8th June 2015, whether you have a photocars or an old paper licence, any insurer who wants to check your driving record can do it online via DVLA at https://www.gov.uk/view-driving-licence, but, ridiculously, they need your National Insurance Number and the information can only be accessed for 72 hours. That said, no car rental company outside the UK has ever wanted to see my paper counterpart anyway. Anyone wanting to change an old paper licence for a photocard should use this website: https://www.gov.uk/exchange-paper-driving-licence/ Beware of imposters who charge fees of up to £95.
Obnoxious
Having researched the SUV market I like the look of the BMW X3 a lot. However, it is only offered in diesel-powered units. My current car is a diesel but since retiring I now do only 7,000 miles/year and my thoughts are: We pay more for diesel-powered cars in the first place and then pay more for fuelling it, though viewed on its own this would not be a major concern for me. It is the joy of driving that figures highest. I am aware that though emissions are lower on diesel, it is the poisonous particulates that are now viewed as the trouble. Paris to ban diesels from the centre, and London to follow. Though you cannot say how the politicians will move on this, it seems that if this move continues, second-hand diesels will be very difficult to sell and the market will turn against them. Am I being paranoid, or do I wait and see if BMW eventually includes a petrol-powered version (or keep looking elsewhere)?
GF, via email
To keep levels of NOx in the air within safe limits, diesels below EU6 and petrols below EU4 will eventually be banned from city centres. Mazda has managed to achieve EU6 without the need for expensive additives and complex plumbing. So you will probably be all right with a CX-5 Skyactiv D as long as you are sensible, take it for regular 30+ mile runs and don't repeat too many short runs from cold starts.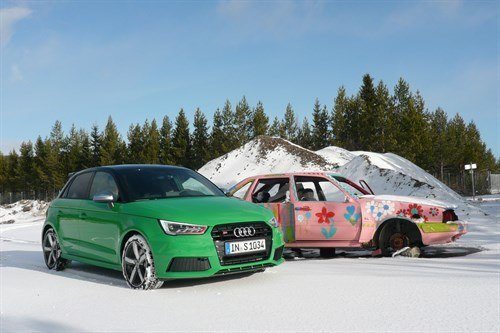 Polos apart
I took your advice and drove the new Polo 1.8 GTi, which is good. I gather it is a downsized version of the engine in the Golf GTi. I still wanted to ask you if the 2.0 litre engine in the Audi S1 Quattro is basically the same as used in the Golf GTi? I will be getting one of these 2 cars on PCP: the Polo is £228.75 pm on 3 year contract and the Audi £250 pm on 4 year contract, with £4,000 deposit on both cars. Strangely, the excess mileage charge on the Audi is 0.1p per mile and on the Polo 7.2p per mile over 12,000 miles. What would you go for? (In terms of fuel economy, there is probably very little difference between the two I feel).
SB, via email
The Audi S1 has same basic EA888 engine as Golf GTi and Audi S3. Just different power outputs. Even though the Polo 1.8GTi with handling pack is a lot of fun, of the two I'd go for the Audi S1. (Of the three, I'd go for a Fiesta ST.)
Must be kidding
Back in 2007 you recommended I buy a FIAT Panda. I took your advice, and have been very happily driving around in my Panda for the last 8 years. I've since moved back to Cambridge, got married, and my husband and I are contemplating a family - and a larger car, with boot space for all the clobber that I gather children come with. We live in a built-up area where parking is at a premium, so size is an issue, and living in a cycle friendly city would only need the car for short journeys or the occasional road trip. I recently inherited £8,000, which we're proposing to invest in a nearly new car. Any suggestions on what to look for?
AD, via email
Best some sort of MPV so when babies arrive there is less bending to lift them in and out and less chance of injuring your backs. Ford C-Max, Citroen C3 Picasso, SEAT Altea; that sort of thing.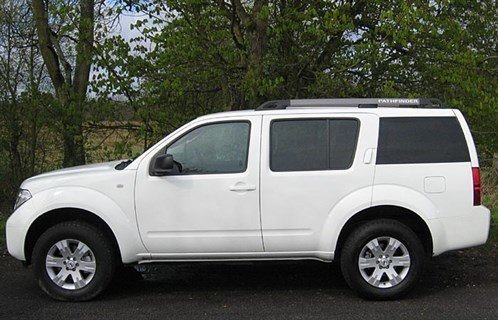 Smoked
The engine of my 2011 Nissan Pathfinder self-destructed at 91,000 miles, despite a full Nissan service history with intermediate oil and filter changes every 9,000 miles. Apparently, the level of oil in the sump had risen. I would have expected a diesel engine to last at least 250,000 miles. Do I have the basis of a claim against Nissan or the supplying dealer?
PB, via email
You could attempt to take the supplying dealer to court: /faq/consumer-rights/  But if you did, this would be heavily contested because, though the vehicle is under 6 years old, it has done 91,000 miles and your expectation of a life of 250,000 miles is not reasonable. If you won in the County Court, Nissan would appeal the case to the High Court and on to the Appeal Court if necessary because manufacturers cannot afford to open themselves to this level of liability. What I think happened is that the DPF got choked with ash, the engine system tried to regenerate it in the normal way but, because the DPF was blocked, the excess fuel pumped into the engine to do this went straight to the sump where it raised the level to a point where the engine started running uncontrollably on it sump oil.
Comments
Author

Honest John
Latest