Honest John's Motoring Agony Column 20-6-2015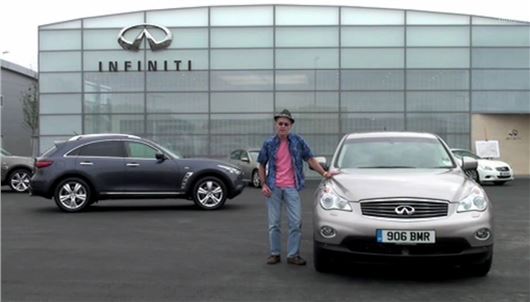 Published 20 June 2015
This week's automotive angst involves cricket sponsorship, un-tolled misery, inspection pitfalls, island hoping and many more in the Telegraph Cars exclusion zone.
As usual, emails to Honest John should be addressed to: letters@honestjohn.co.uk  Please try to keep them as short as possible.
Automatic fearbox
I have a 7-year old automatic BMW 3 Series Touring. It's a lovely car but has a slight problem with the gearbox. Worth repairing for £2,500 or get rid?
MT, via email
Who has quoted you £2,500? If it was a BMW dealer, then the job will be cheaper via a member of http://www.fedauto.co.uk  And yes, definitely worth spending £2,500 fixing a 7-year old 3-Series Touring that would otherwise be worth buttons.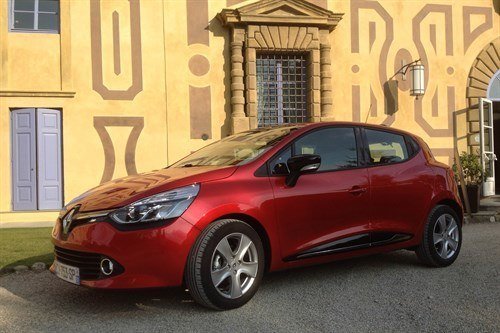 Clio pater
I am looking to help my son change his car. He currently has a 2011 Clio 1.2 Dynamique. His options appear to be are another Clio, a Corsa or a Fiesta, he has ruled out a Suzuki Swift due to the small boot. Moving up to a Golf size car would be too costly. I am looking at a 12-month old version of these, or maybe newer dependant upon cost. He needs the boot space for his (large) cricket bag, other than that it needs to be economical. Have you any suggestions which may be the best all rounder?
JR, via email
A Corsa has the biggest boot but isn't a very good car. The fabulous looking Clio comes with a 90PS 900cc engine, a 120PS 1.2 petrol or a 90PS 1.5 diesel, but is likely to be the most expensive. Not much boot space in the Fiesta, but the 1.0 EcoBoost 100 and 125 are the most fun of these to drive.
Toll muddle martyr
A warning to keep your receipt for some time after crossing the Dartford toll. On 26th February I purchased a 2 way ticket to cross the Dartford crossing. This was not as simple as it sounds, the first shop I tried in St Ives, Cambs, said they had no idea what I was on about when I asked to pay for a crossing at Dartford, yet it is mentioned on the Dart website as a retailer that does. I then had to walk some distance to the local Bugdens where after some time a member of staff was eventually found who knew how to take a crossing payment. I paid the £5 and was issued with a receipt, which luckily I kept. On the 1st March I crossed the Dartford crossing heading South and returned on the 5th March. On returning home from a holiday on the 2nd May I was surprised to have received 2 warning letters from Dart Charge stating that I had crossed the toll without paying and demanded £72.50 plus the £2.50 crossing charge for each crossing. On the reverse of the warning notice there is one sentence that states " you paid the road user charge at the time and in the manner required" but then it is up to you to get a copy of the receipt and send it in, you have to pay the postage. Some people would find these letters threatening and just pay up especially if they didn't keep the receipt. So far this has taken me a couple of hrs to buy my ticket and now prove I did, whereas the old toll would have taken me seconds to put my fee in the basket.  The crossing was no quicker than before, so what is the point apart from trying to fleece the motorist again. As I use the crossing infrequently I do not wish to get a Dart card or pay by credit card over the phone. I have sent the attached letter in with my proof of purchasing a ticket, but doubt it will do any good.  One wonders if they will chase up all the foreign drivers that will use the crossing. A friend from Germany came over a month ago and didn't know about the removal of the tolls.  There was no warning on the ferry, so it will be interesting to see if he gets a warning letter. I have copied this to my MP, but again doubt that anything will change.
VC, Hemingford Grey, Cambs
Just another way the British motoring public is being ripped off by private enterprise. In addition to these new Dartmouth Toll penalties, Private parking penalties of up to £150 for a 56 minute overstay were legalised by the law lords in the Court of Appeal on 23rd April.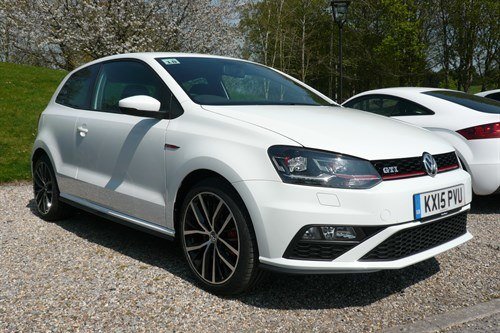 Polo opposites
You recently were good enough to give me some advice re the new Polo GTi and recommending the handling package at £245. I have now driven the Polo on a mixed driving route, with light traffic, without caning it and, on a new engine, achieved 32/33mpg. It is a mature, sensible 'hot hatch' and I might go for it. However I just wanted to compare the fuel consumption with the 1.4 ACT 150PS engine (I have also driven this some time ago) and on real mpg do you think the 1.4 would be 10mpg better? I seem to be doing more than 1000 miles per month so obviously petrol consumption is important. I would appreciate your advice on the subject to help me make up my indecisive mind.
SB, via email
Real mpg relies on reader feedback rather than independent testing (that's why it's 'real'). But I would expect the 1.4ACT 150 to be about 5 - 10 mpg better than the 1.8GTi – but a lot less fun.
Least lease
I am interested in leasing a car for 6 to 12 months, do any companies specialise in such short terms. The vehicle I have in mind is a Jaguar XE or a C class Mercedes.
GW, Leeds
Yes http://www.dsgauto.com  Short leases can be advantageous to manufacturers because they create 'nearly new' stock for their dealers at a lower price point than new cars. But the choice of cars can be fairly limited.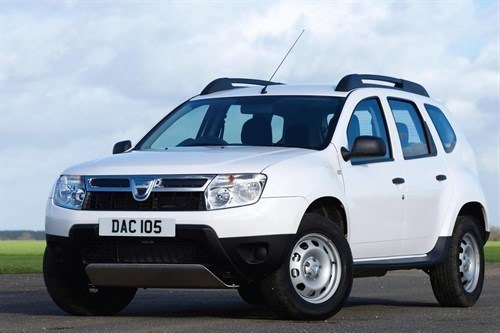 Island girl
I work as a community carer on a Scottish island and I wish to purchase another vehicle. I currently drive petrol Skoda Octavia hatchback 2002 which I appear to have cracked the sump yet again.  I do between 30 and 80 miles a day on single track and farm roads when working. I like the boot size of the Octavia, which gets a lot of use and it is comfortable to drive. My dogs travel in a cage on the back seat. I currently fill the tank every 4 to 5 days. I am looking for something with a large boot, good economy, comfortable and if possible higher off the ground due to the bad roads and farm tracks.   I have about £10,000 saved for a car. I think the choice between petrol and diesel would depend on the make and model chosen. I have had access to a Peugeot Bipper van which made me very travel sick as a passenger and even when driving it. This has put me off similar vehicles in case they had the same effect. I had been thinking about a new Romanian built Dacia Duster 4x4 mid range model but I may need to get a car before I have saved enough for that. (Bank worker with a no hours contract)  In order to visit any dealerships to see any cars I need to travel to the central belt of Scotland so I would like to know what makes and models to consider first. When I purchased the Octavia it was to replace a Vauxhall Vectra and at that time my mileage was about 8,000 miles a year as I was in a different job. I love your webpage as you put things clearly and simply and I can understand them.  Thank you for taking the time to read this.
NM, via email
The ideal vehicle for you is a basic Dacia Duster 1.6 2WD that is still only £9,495 new. Raised suspension and low gearing, which is just what you need on a Scottish island. No radio, a/c or even electric windows to go wrong. Even cheaper, a Dacia Sandero Stepway that is a Sandero hatchback on raised suspension, from just £8,395.
Moan about whine
My 2009 petrol powered E200 Kompressor drives well and smoothly.  Over the last few months it has developed an intermittent low whine noticeable at low revs when the car is stationary and then pulling away. The pitch of the whine drops as the car changes through the lower gears and then seems to disappear.  This seems to occur more obviously when the weather is warm or when the car is restarted from warm after a previous run. Due to the intermittent nature of the fault, my Mercedes garage are finding it difficult to pinpoint but, when they listened hard, they could hear what they thought I could hear but are, as yet, unsure as to the cause. Have you any ideas?
NG, Mayfield
That is almost bound to be the supercharger. Many superchargers naturally whine. But all of them will whine more noticeably if their bearings begin to wear.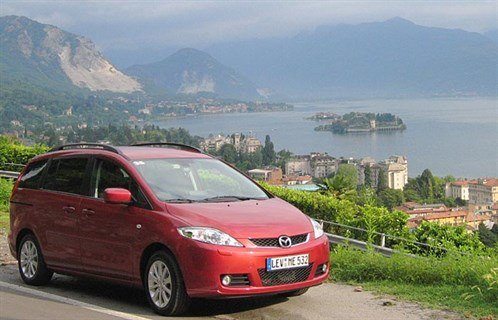 People eater
I've persuaded my brother out of buying another large 4wd, and he now wants an MPV petrol, automatic. He likes the Galaxy, which on a 05 plate would be in his budget - but according to your car by section, the Galaxy is near bottom of the reliability tables. Any alternatives to look at - I thought maybe a Mazda5, nice chain-cam 2-litre petrol?

AF, via email
Yes, Mazda 5 petrol. Not as roomy as a Galaxy. Or a Toyota Verso 1.8i Valvermantic Multidrive S, if that isn't over budget.
Paperless
My wife and I are taking a fly-drive holiday in New Zealand in October/November 2015. I have become aware that the DVLA is changing the current system for driving licences abroad. As my wife and I have the old style pink paper licences (pre-1998) which are still valid, but do not include a photo card, will these be acceptable in New Zealand?

PT, via email
There is a procedure for changing your licence for a photocard using your passport photo held by the Passport agency. This is the correct government website: https://www.gov.uk/exchange-paper-driving-licence BEWARE OF IMPOSTERS WHO WILL RIP YOU OFF. The change is to move licence endorsements from paper to a central computer, accessible by insurers, but they have messed this up. More here: /faq/driving-licence-endorsements-how-can-these-be-checked-once-the-paper-counterpart-is-abolished-1/ I would definitely make the change. People on the other side of the world don't understand scruffy old bits of paper, but they like plastic photocards.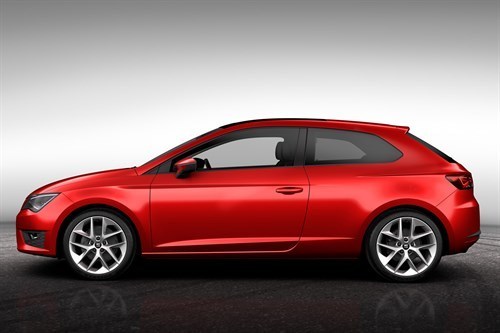 Low costa Golf
I wonder if I could ask you for a little advice - or at least pointing in the right direction. I have had a Peugeot 406 for 14 years from new and now want to change it. I am 70 and will be doing 4-5,000 miles a year from now on, mainly 100 - 200 mile Motorway runs. I will be looking for something a year old, and considering a SEAT Leon. Good choice or not? Reliability very important, ditto comfort; fuel economy not so. 
DL, via email
Yes, a Leon 1.2TSI 110, 1.4TSI 125 or 1.4TSI 150ACT. Really a differently styled Golf with a lower level of trim. Available with 3 or 5 doors (including the hatchback).
Uninspected problems
In the instance of purchasing from a manufacturer (i.e. VW, FIAT, etc.) thereby being a bigger player would it be necessary to conduct an inspection via AA/RAC or the like if it is coming from this source. Belief being that the manufacturer may have checked it thoroughly even more so than an inspection or is this not the case.
AD, via email
I've had some shocking reports in the last week about non-existent PDIs by franchised dealers on new cars so would not trust their '114 point checks' on used cars at all. I would look the car over myself for obvious things such as bad paint, crash damage repairs, etc., check for faults on the test drive and trust my instincts about the car and about the dealer. If a fault then developed I would use the SOGA 6 month rule that any significant fault that developed in the first 6 months must have been present or developing on the date of sale. If I was really nervous, as you appear to be, I'd pay for an RAC inspection in the knowledge that it would cost me £200 - £300 and if faults were found I would lose that money then have to go and look for another car.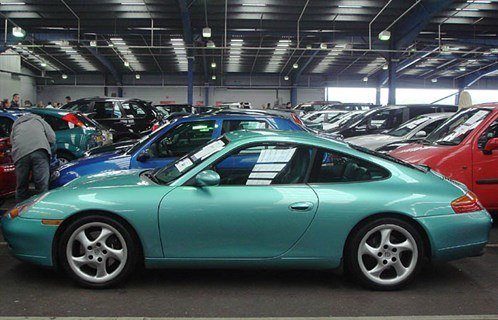 Porsche and tears
I bought a used 84k mile Porsche 911 and as part of the deal bought a 3 year extended warranty with the car (bought through a used car dealer). Engine has a problem and Warranty Wise now says the service history isn't complete. The dealer has offered me a goodwill payment of £1,000 towards the total cost of £7,500. It's my first Porsche and I want to keep the car so I have paid the rebuild cost. Although Warranty Wise rejected the engine claim due to incomplete service history, they did pay £200 inc VAT as a gesture and also agreed to pay circa £500 for the air conditioning condenser to be replaced  (which is a known fault). As they have said that the service history is incomplete, I am confused why they would sanction the aircon to be repaired as their get-out clause of incomplete service history would also allow them to get out of that surely? Their actions are not consistent. Having lost all faith that my 3-year warranty Is of any value (as I suspect they will invoke the no full service history clause on future claims) WW is now refusing to rebate any of the premium for the remaining 28 months. I had the car three months and less than 1,000 miles. Do I have any redress?

AB, via email
Your redress is against the dealer who sold you the car for selling you a faulty car with a warranty that proved to be worthless, not through any fault of Warranty Wise, but because the service history of the car was incomplete. So you sue the dealer for the full cost of the repair plus what you paid for the warranty, minus the £200 + £500 WW paid you. Law here: /faq/consumer-rights/
Slipped up
I accidentally over-filled my son's 1999 Clio 1.4 petrol/manual with gearbox oil by about half a litre. (The pipe I used to funnel it in doubled as a bung, preventing over-flow). Anyway, I drained off the surplus to the correct level. The clutch is now slipping. Are these events linked or is it pure coincidence?
TH, Braintree
Yes. You will have got oil on the clutch. It won't 'dry out', so now the car needs a new clutch.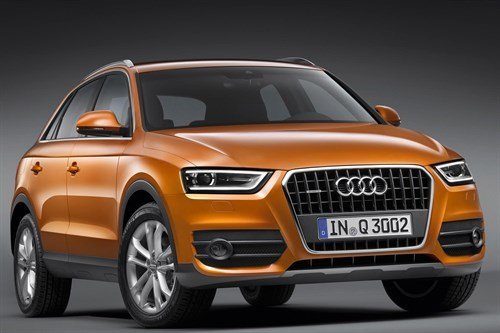 Longing for a reply
I'm still thinking about purchasing a new car. There were three kinds of possibilities but I think I've whittled it down to two. Given my age of 69, an SUV. I have test driven four: An Audi Q3 (the demonstrator was a 2.0 TDI 150PS Quattro); a Lexus NX Hybrid F-Sport (the only demonstrator available); a Mercedes GLA 220CDI; a Mazda CX5 150PS. I was interested in the 1.4 petrol Q3 but they didn't have one. I thought the Q3 I drove seemed to struggle - perhaps because of the Quattro, so it might do better with the 177PS version (I note there is no 1.4 petrol quattro). I have to say I was mightily impressed with the 1.4 engine in an A3 cabrio but that's another story. I really liked the Lexus: it seemed to go well but it was expensive when saleslady told me I'd need the Luxury one still with add-ons. The GLA was a real disappointment: the engine was loud and clattery and the gear change very slow - much cruder than my 2010 C-Class 220 CDI saloon and much noisier than an E-Class Cabriolet I drove. I was very impressed with the Mazda's engine, although I found the interior not in the Lexus or Mercedes class. Felt livelier than the Audi I drove and the engine was quieter. Steering at low speeds was heavy (I have become used to speed sensitive power steering). So if I go for an SUV the Merc is out and sadly I think the Lexus will be too because it's so pricey. The problem for me is that I think I ought to go for petrol as I think diesel is going to be hammered.  I want a 4-wheel drive preferably, but Mazda doesn't do a petrol 4 wheel drive (the sales guy said I'd find the 2 litre petrol engine a bit puny compared to my present car because of the different torque as well as the petrol engine being normally aspirated). Incidentally, what do you think of the Mazda autobox (the one I drove was a manual)?  What is your view of the Lexus as well as the Q3 1.4? How about petrol v/s diesel (I love driving my diesel car as it has so much poke). As noted the SUV is one option. I was thinking of a cabriolet but think it would be too impractical. The other option is a saloon - the car must have a spare wheel and folding rear seats. I have enjoyed being a Merc owner as the servicing has been excellent. Regrettably, one can't have a saver spare with the new C-Class even in the petrol version. But one can in the E-Class. I priced up a new E-Class E200 SE Premium from Drive the Deal. I was amazed: I could get a £7k discount on list price. What do you think of this petrol engine? (The only diesel with a spare wheel is the E250 CDI but that is only EU5 compliant). My local agent seems reluctant to give me a trade in value for my car as they'd have to make a special order. I realise a new E-Class is on the way which presumably will be a S-Class look-a-like as the C-Class is. I know there are new petrol engines coming out in the BMW and Audi. Sadly, the new Jag has a Mondeo petrol engine with high CO2 reading so that puts the kybosh on that.  I have to say the Drive the Deal price on the Merc E-Class gives one a helluva lot of car for the money.
IB, via email
You've made this very complicated. If the Q3 had a 150PS engine then that is the latest manifold-in-head, belt cam EA889 VAG diesel and it should be enough for the Q3. It employs AdBlue SCR technology to achieve EU6. The Mazda CX-5 2.2 150PS is a Skyactive manifold-in-head chain cam diesel engine that achieves EU6 without the need for SCR and AdBlue. It is a diesel least likely to suffer DPF problems as long as it gets a reasonable number of regular long runs to balance pottering about locally. I quite like the look of the Mercedes GLA, but I wouldn't recommend one. Neither would I recommend the Lexus NX hybrid, but a new 2.0 petrol turbo NX should be arriving soon. Like you, I thought the belt cam 1.4TSI 150 in the A3 convertible was the sweet spot in the range. It has enough power and you don't seriously need more power in a convertible if you're going to be driving around with the top down. The big discount on the E Class is because it's about to be replaced by a new model, as is the F10 5 Series and the current Audi A6. Big discounts on all of them, making them good buys if you intend keeping them for 5 years or more. I haven't driven the small petrol engine in the C or E Class. The Jaguar XE is excellent with the 2.0 Ingenium 180PS diesel, the 240PS Ford engine and the 340PS V6, all with 8 speed automatic boxes: /road-tests/jaguar/jaguar-xe-2015-range-road-test// You could consider the new Skoda Superb. That is a good car and a real bargain from day one, and there are four petrol engine options. Rear seatbacks fold down. There is a spare wheel well and a spare will be available as an extra cost option. Test of two petrols and one diesel here: /road-tests/skoda/skoda-superb-2015-range-road-test/
Comments
Author

Honest John
Latest