Honest John's Motoring Agony Column 13-6-2015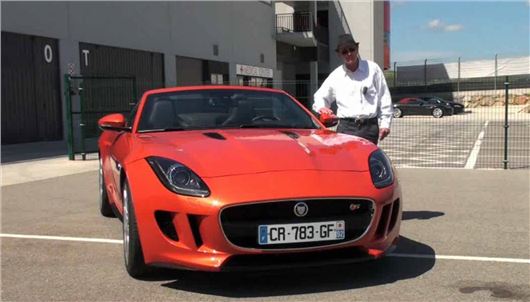 Published 13 June 2015
This weeks motoring angst involves zipping, spared embarrassment, Cross dress-ups, an overpriced Rover, '70s classics, and many more spurned by Telegraph Cars.
As usual, emails to Honest John should be addressed to: letters@honestjohn.co.uk  Please try to keep them as short as possible.
Merging on the ridiculous
Could you please clarify a point? Yesterday I was driving west towards Liverpool on the A580 where at the junction with the M6 there are extensive road works. One lane of the A580 is closed and a notice advises merging after 800 yards, 600 yards, etc. The closure affected the nearside lane, therefore there was slow moving traffic in the offside lane. One motorist had decided to be an unofficial Traffic Officer and adopted a position in the nearside lane running in parallel and at the speed of the slow moving traffic, therefore preventing use of the nearside lane up to the point of merger. Was he breaking the law by obstruction of a traffic lane? In the other direction, going towards Manchester where there are roadworks and a similar lane closure, the Constructors have placed a sign saying "Use Both Lanes To Merge". Are they correct?
DT, via email
What the obstructive driver was doing was illegal, but he is unlikely to be prosecuted. People need to be told to use both lanes and to merge in turn, but they still think it's 1952, there's food rationing and they have to get into a queue.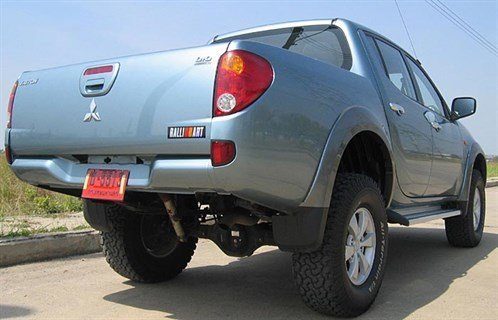 Cradle snatching
I purchased a new Mitsubishi L200 Warrior on 1st September 2014. This was the third Warrior I had purchased. The Warrior comes on alloy wheels with a spare. The wheels have locking nuts. However, recently, I noticed the spare wheel had been stolen. Anybody with a T shaped starting handle can wind the cradle down and steal it. No mention is made by Mitsubishi that there is no lock, although this is now offered by my dealer as an option when he replaced the wheel. I wonder how many other pickups are driving around in blissful ignorance that there might not be a spare wheel there when needed. I think Mitsubishi should at least make purchasers aware and offer the lock as an optional extra. Do you think they should be liable for the new wheel? 
RA, Wetherby
10 years ago I thought of importing spare wheel cradle locks for pick ups from Thailand. I even bought some samples (see photo). But the figures did not add up.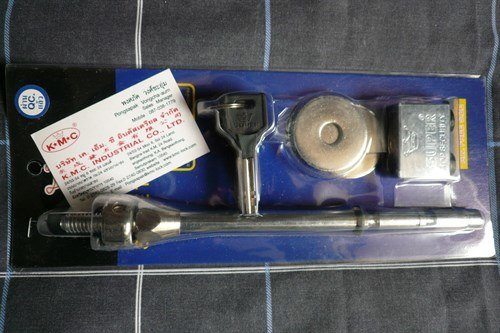 Dieselation
Reading the press today it appears that the UK is in trouble again regarding pollution. The guilty party is diesel-engined vehicles. Using your crystal ball, where do you think the pollution reduction is going to leave ordinary car drivers using diesel vehicles that are Euro 5. For example, should we sell out EU5 diesels now before dealers start reducing the part-ex value, or will it take a few years to make a difference? 
JM, Ruthin, N Wales
Petrol engined cars below EU4 and diesel engined cars below EU6 will not be allowed into a lot of city centres. This is on top of the problems that diesel-engined cars tend to suffer between years 3 and 6 and I think it's going to leave a lot of fleets relying on current diesel residuals bankrupt. At the moment they run diesel engined cars for 3 years at very little cost and then dispose of them before the problems start. Once the public cottons on, it will lose interest in diesel cars and the signs are from my mailbag that this is already happening.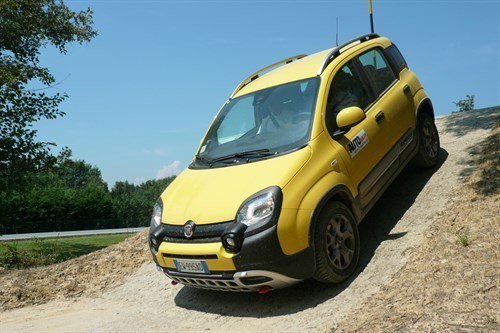 Pandas people
I've been delighted with your advice so here's another question: My FIAT Panda 1.2 Petrol 4x4 is now coming up to 5 years old and 28,500 miles. It's my second and I've been happy with both. I think it's due for a change while still worth a reasonable amount, but the latest Panda 4x4 seems to me to no longer be a plain and simple basic car and looks a step-up too much. Is there any other small, basic 4x4 you rate that might do for me? Mileage around 6k a year and I live up a hill in Perthshire. As ever I'm in your debt, 
JB, via email
The Suzuki Jimny soldiers on. And Suzuki now does a Swift 1.2 4WD. But I really like the Panda TwinAir Cross at £16k, even though lower spec Pandas are still available and a 2WD Panda Trekking on all weather tyres might be all you really need.
Standing to a tension
At 5 years old I am being told that the 'timing chain tensioner' of my Mercedes Benz C220CDI has failed. It came off, went through the engine, made a hole in the engine and all the engine oil came out. This damaged the engine. My MB garage tells me that MB will pay for 75% of parts and part of the labour. The total bill to me is £4,153. Can you advise me what my options are?
VV, via email
The problem with timing chain engines is that they have plastic or nylon tensioners and these eventually wear out. But I have never heard of it before in a Mercedes engine. BMW, yes. I don't see that you have much option other than to accept the offer. Even if you took the matter to court, the judge might rule that you had to pay for 5 years engine wear, despite the generally held Sale of Goods Act assertion that a car should last for 6 years.
Roving report
My daughter is considering buying a 2004 Plate Rover 25 with 41k on the clock, which we are assured is correct and is in excellent body condition. It is priced at £7,995, MoT'd to December, has a manual gearbox and petrol fuel. Is there any reason why she should not buy it? Many thanks 
EH, via email
The price of £7,995 is ridiculous for any 11-year old Rover, even a 75. £1,995 would make sense. Did you miskey?
Giving owners a brake
I have a June 2008 Volvo S40 saloon, mileage 33k. I recently had the warning "anti skid service required" appear. I have been told that Volvo have covered the cost for remedying this problem, but my Volvo dealer thinks the free cover by Volvo is for cars under 6 years old. Is this correct? My car is 6 yrs 10 months old and always serviced by Volvo main dealer. Can you answer as soon as possible?
VT, via email
There is no liability under the various Sale of Goods Acts and case law beyond 6 years. This is a standard brake pressure sensor fault. It can be fixed for about £500 all in. Consult http://www.ecutesting.com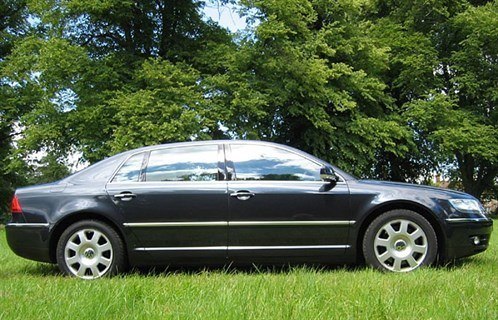 Phaeton of the Opera
I have just bought a 10 year old, 3.0 litre, petrol VW Phaeton for my son. I had read that these cars were one of used car's best kept secrets, even Clarkson doesn't have a bad word to say in his numerous write ups on the model; although, predictably he prefers the 6.0 litre version. What an amazing car. It has just about everything, too much to list; quality build, proven reliability and luxury albeit with a 'boring' badge. All for normal money. What have I missed? Why so inexpensive? And what (apart from a plethora of old electronics) should I look out far?
DG, Rattlesden
It's a Bentley Continental in drab. Anything that goes wrong is an arm and a leg to fix. See: /carbycar/volkswagen/phaeton-2002/?section=good/
Interfering friend
Recently we gave a lift to a friend in our 3-year old Hyundai ix20 automatic with a 'smart key'. After driving for about 30 minutes, we made a brief stop to open a gate and the engine stalled. Pushing the start button worked and we continued for approximately another half hour until suddenly the engine cut out again without warning. Unfortunately we were blocking someone's drive and there was a delay of 20 minutes before we managed to start the engine again and complete our journey. We took the car to our Hyundai garage, but they could find nothing wrong, so I stopped at a supermarket on the way home where the car failed to start once again. So back to the Hyundai garage where they replaced the battery in the 'smart key'. On the return journey back home, the engine died once again and I had to phone the breakdown services. So back to the Hyundai garage we go and this time asked for a loan replacement car, which they supplied. The following day, I was phoned to say that my car was ready for collection and when I got to the garage they told me that they had to reconfigure the key fob, which had developed a serious problem. Having spoken to our friend, it turns out that when we gave him a lift, he had the 'Advanced Key' for his Audi Q3 in his jacket pocket at the time. If this was indeed the cause of our 'Smart key' becoming scrambled, is this not a serious problem and possibly would it be a good idea for manufacturers to attach a warning to all 'Smart' type remote keys in future? For an engine to cut out when driving on a busy road could have fatal consequences, as following traffic would receive no warning and could well crash into one from behind. This is particularly likely in France in our experience, where tailgating seems to be a national sport. We await your comments with interest.
CWD, Oxted
Good point. In addition to that, I keep telling people never to put anything else on the same keyring as their car keys. Even other keys can interfere with the electronics. And a lot of weight on the keyring puts a strain on the ignition switch and steering column lock.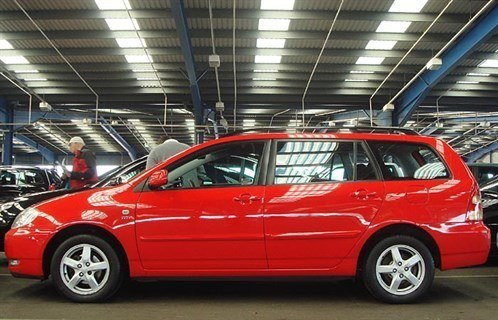 Corollary
I would very much appreciate some advice please. My wife needs to change her car. She is approaching mid 70s and for the last 15 years or so has very happily driven a couple of Toyota Corolla Estates. The last one, a 2004 T3 VVTI Manual. She would very much like another Estate, preferably a little smaller than the Corolla. The car would do 5,000 miles a year, mainly very short runs but four or five motorway runs of about 250 miles. Happy to buy relatively new used, budget up to £14,000 maximum. Petrol, manual. We would be very grateful if you could point us at maybe two or three cars to look at.
WE, via email
There aren't many new small estates any more. No more Fusions or Clio estates. But there is an excellent Fabia estate on the latest VAG MQB subframes and an older Ibiza SW that came top on Honest Joh's Owners Reviews. She might like a Renault Captur or a Peugeot 2008. Nothing 'Japanese'. The new Honda HRV will be more expensive. Nissan Note not brilliant. Jazz about to be replaced with a new model. Toyota dropped the Verso S. 
Less than best
I know you are an enthusiast of Shell Nitro+ Petrol. I like it for the lubricity but the extra performance appeals as well. Does the modern petrol engine in my Lexus RX take time to adjust the ECU, does it happen instantly or does something else need to be done?
PC, St Albans
All modern engines are optimised for the best fuel in order to get the best results in the ECDC tests. On standard fuels they don't run as well.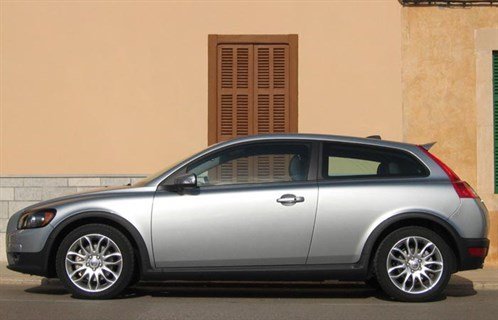 Limp excuses
I have a 2008 Volvo C30, which has developed a fault that the garage seems unable to find. The car will suddenly flag up a warning saying "Reduced Engine Performance" and then it goes into Limp mode.  If I pull over and switch off, and re-start it will normally clear and run normally. This can happen 4 - 5 times over the first 10 miles and then it seems to clear, although it will happen once or twice again on a long journey. The garage has changed the fuel filter and also the Mass Air Flow sensor, but still the problem is there.  Any ideas as to what might be causing this?  The car is a diesel and has 115,000 miles on the clock.
PB, via email

This is standard quirk of this engine ever since it was introduced in the Focus in 2004. I'd guess maybe mass airflow sensor, maybe EGR cooler, maybe the core of the cat converter is broken up and occasionally blocking the exhaust. (It turned out to be the EGR cooler.)
Personal drainer
My partner owns a 2007 Ford Mondeo Titanium X that has suddenly died due to what appears to be a power drain. Rob Nicholson, who owns a garage in Crowle, has been exceptionally helpful and shown amazing patience. However, it looks as if he cannot find the cause of this power drain despite use of oscilloscopes and other electronic devices. Please accept my apologies for not explaining things clearly. Rob's last phone call to me was to inform me that they were 'pulling' the radio after tinkering with the electronic door locks. I mentioned to Rob that I would be writing to you for advice and apparently Rob's father used to cut out your articles as he found them so informative. The car used to be used almost every day and previously has not been a problem. Thankfully my car a 2002 Mercedes S280, which is only used occasionally, currently (no pun intended) keeps its charge. Many thanks for any suggestions.
FS, via email
It's usually the delay switch for the inside light remaining live even though the light goes out. Try switching it off completely. Otherwise, if the car has Bluetooth and is not properly locked, the system will continually search for the paired phone and this will drain the battery.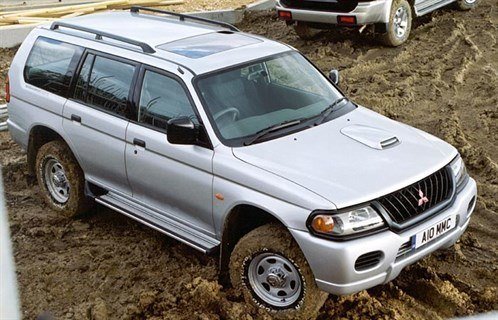 Mitsed opportunity?
I have the chance to buy a 2002 Mitsubishi Shogun Sport Equippe 3.0 V6 petrol in great condition with 71,000 miles on the clock - for about £3,000. Should I consider it?
BM, via email
It's actually an L200 pick-up with an MPV body and a thirsty V6 petrol engine. Not a brilliant everyday vehicle unless you need a tow car and even then very thirsty. See: /carbycar/mitsubishi/challengershogun-sport-1998/ 
Exchanging chances
I'm about to order a new car costing £38,000 and trading in my old car for £34,000. Delivery of the new car will be in August or September. The dealer wants the old car now so that the trade in price doesn't reduce. When I pay the deposit on signing the order next week I shall ask for the £34,000 in exchange for my old car, with the full price payable on delivery of the new car. Please confirm that this is the correct procedure. (I will have the use of my wife's car in the meantime.)

MH, Rustington
Yes, because effectively the dealer is buying the old car from you. Get the trade in money just in case the dealer goes bust between now and delivery date for your car. And get in touch with the
manufacturer to make sure your order has gone through to the factory.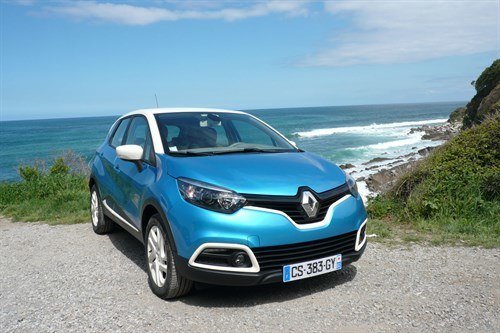 Two swap strategy
I want to change my old 2006 Freelander and 2000 SLK for an economical, reliable 5-door hatchback. The cars were inherited from my husband and both have a very low mileage. I would prefer an automatic, and need space for a largish dog. I would prefer either a new car, or ideally a demo or very low mileage car and want to spend about £15,000. I want something that is good on long journeys but also for short hops. I have so far looked at Toyota Yaris and Skoda Fabia (both too small), Nissan Juke and Honda Jazz. Please can you advise me on what else to look at and your views on the Nissan and Honda. Many thanks
LB, via email
A nearly new or heavily discounted Honda Jazz is a good idea because of its excellent interior space. (New, 3rd generation Honda Jazz arriving in the UK this year.) Alternatively, you might consider a 2WD SUV, such as a Suzuki Vitara: /road-tests/suzuki/suzuki-vitara-16ddis-2015-road-test// Or a Ford B-Max, currently at significant discounts viahttp://www.drivethedeal.com: /road-tests/ford/ford-b-max-2012-road-test// Or you might like a Renault Captur: /road-tests/renault/renault-captur-road-test//
Crash curse
In October last year, a claim was made against as being involved in an accident. I contacted my insurer to advise that this was wrong as my car has no damage or repair and told them they could inspect it at any time. However, this is still not cleared up and my renewal is due. there new renewal has me at fault and have increased my premium. Why can they do this when they have refused the claim?
JB Norfolk
Write a stiff letter to your insurer insisting they revoke the spurious claim against you before the renewal. Any further problem, take it up with the Financial Services Ombudsman.
The emissive link
I read your items religiously every week and was interested in your comments last week (Saturday April 25th) when you made the comment re Burning Issue. In your opinion, "expensive kit to deal with emissions makes most diesel cars very short-term options and buyers are likely to face expensive repair bills after just three to four years". I have a September 2009 registered VW Tiguan 2.0 litre diesel motor (174 HP), which, so far, has been reliable apart from having to replace a DPF sensor plug. (The engine management shut down and we had to have a tow home on the back of a truck with our caravan behind.) I have done only 30,000miles in the car as we tend to use the Tiguan solely for towing on long distances when we are touring the UK during the Summer. I was thinking of keeping the car for several more years but in the light or your comments do you think I should sell on the Tiguan and purchase something else? I do like the diesel for towing. Are there any diesel models available without the DPF system suitable for towing and if so what would you recommend?
AM, via email
Every diesel from 2011 has a DPF, and almost all EU4s from before then have them. But no alternative for towing 
Comments
Author

Honest John
Latest