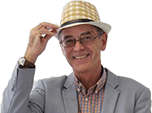 Toyota Restroom App Helps Disabled Find Toilets When Travelling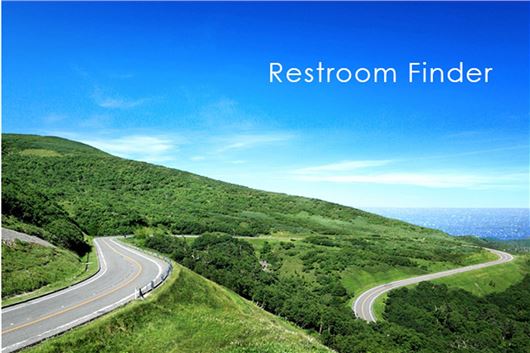 Published 14 May 2015
A new smartphone app that links with Toyota T-Connect and Lexus G-Link in-car telematics helps disabled people find specially adapteds toilets when travelling in Japan. 
Travelling by car presents particular challenges for wheelchair users and people with disabilities or special needs, not least concern about being able to find a suitably equipped public loo when making a long journey. To help address the problem, Toyota has created a new Restroom Finder app.
Launched on 21 May this new tool helps users search for special facilities available in motorway and main route service areas – including Toyota's own Welcab Stations1.
Restroom Finder provides detailed information about individual facilities, and searches can be filtered to focus on specific user needs, including presence of handrails, care beds and baby-changing tables. Users can view the results that match their search parameters, then set the appropriate facility as a destination or route stop on their navigation system. At present, the app offers information for three prefectures in the Tokai region (Aichi, Gifu and Mie).
The app's development has been supervised by a (non-profit) organisation, the Iseshima Barrier Free Tour Center, which supports "personal barrier-free" standards for people with special needs. It is functionality is being demonstrated next week by Toyota at Welfare 2015, an international welfare and health industry exhibition in Nagoya.
Facilities covered by app
| | | |
| --- | --- | --- |
|   | Facilities | Special needs restrooms |
| Highway/roadside service areas | 172 | 208 |
| Welcab Stations | 19 | 20 |
| Total | 191 | 228 |
In addition, the app also provides data on convenience stores (1,837 locations). However, detailed data regarding convenience store restrooms is not available.
Facility accessibility information provided by app
Basic information (opening hours, holidays, etc.)
Service station layout maps/plans
Number of disabled parking berths
Presence or absence of roofing over disabled parking berths
Location of special needs restrooms (inside and outside)
Ease of access between car park and special needs restrooms
Restroom accessibility information provided by app
Entrance steps (steps, slope, or no steps) e.g. 20cm, two steps
Entrance door-type (automatic, sliding, or hinged)
Entrance width (narrower or wider than 80cm)
Presence or absence of right-hand handrails; handrail type (L-shape, U-shape, or I-shape; fixed or movable)
Presence or absence of left-hand handrails; handrail type (L-shape, U-shape, or I-shape; fixed or movable)
Toilet type (barrier-free, etc.)
Presence or absence of backrest
Presence or absence of warm water shower-toilet
Presence or absence of warm water shower-toilet control panel; location of control panel (wall-mounted or next to the toilet seat)
Flush type (push, sensor, pedal or lever, etc.)
Presence or absence of facilities for ostomates
Presence or absence of care beds
Presence or absence of nappy changing tables
Presence or absence of emergency buttons
A Toyota dealer with a dedicated space for specially equipped Welcab vehicles. Welcab Stations meet universal design standards and employ a resident Welcab consultant—a professional who combines expert knowledge and experience in the field of welfare mobility.
Eventually, once the relevant data has been recorded, it is hoped to make this application available in Europe.
In the meantime, the Mobility Roadshow takes place at Donington Park Raceway near Derby from 25th to 27th June 2015, affording the dsisabled the opportunity to try out virtually every mobility aid and adaptation available in the UK.
More information at: www.mobilityroadshow.co.uk
Comments
Author

Honest John
Latest