Q&A: Moray Callum, chief designer of the new Ford Mustang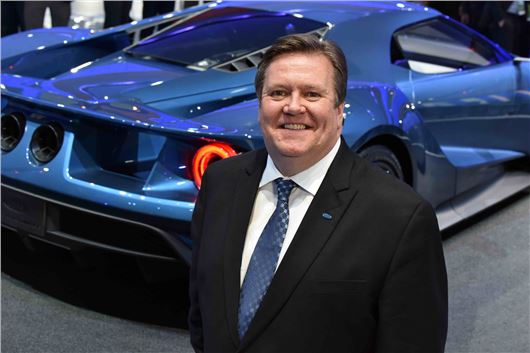 Published 05 May 2015
The new Ford Mustang will go on sale in the UK this year – a first for the historic muscle car. And that's one of the fascinating things about the new Mustang, that it's a car steeped in decades of iconography, yet it's a real unknown in the UK market.
So we caught up with its chief designer, Scotsman Moray Callum, to talk about how he approached the new car, and how he sees it fitting into a very strong coupe market in the UK, dominated by German stalwarts like the Audi A5 and BMW 4 Series. Plus whether he looks to his famous brother – Ian Callum, responsible for revolutionising modern Jaguar design – for inspiration or advice.
Is there a lot of pressure in taking on a car like the Mustang?
Yes. There's a lot of passion around Mustang [and] a lot of heritage around Mustang as well - even members of the Ford family would come into the studio to see what the Mustang was looking like. It's such an iconic brand for us and such an important name.
Was there a very European flavour to this Mustang? Were you guided by what Europe might want especially?
From a design viewpoint certainly not. We would talk to people around the world [and ask] what do you want in the Mustang? They knew the Mustang is an American car and they wanted us to keep it genuine to itself, as it were. From a drivability viewpoint we've got to make it a legitimate sports car for everybody around the world, not just for Europe. From a design point of view, people wanted it to be 100 per cent Mustang, to be honest.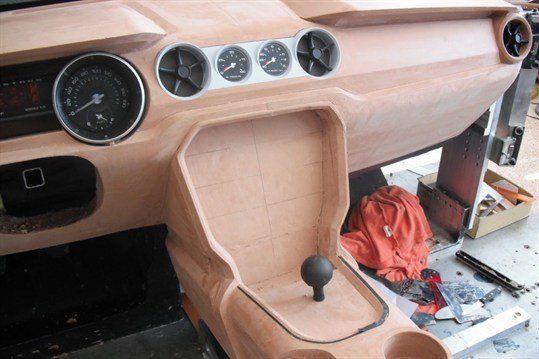 Mustang interior clay model
Is it fair to say that the interior was a big deal this time around?
We took on board the criticism of last time and I think we've fixed it now in terms of the quality of the materials and the level of craftsmanship. [But] it's still visually very much a Mustang interior, which is really important. You also have to remember that this is a real value proposition – it's not a supercar. Although we have great performance it's still a very good value car. I think the overall balance is really good.
So who's going to buy a Mustang in the UK?
I think it's going to be a mixture of people who know what a Mustang is and have always wanted a Mustang, but I think people are also going to see what a great car you're going to get for your money. It's a really great driver's car and it's a great looking car too. We'll be introducing new people to both the Ford brand and the Mustang brand who'll just fall in love with the car. It'll be an emotional choice.
Who or what were you influenced by?
When you do a car like Mustang you're influenced by Mustang. [Often] when you start designing a car you'll do a design brief for it, you'll write out the target customers et cetera. With Mustang you don't need to do that. You just need to say to designers, "sketch me a Mustang" and Mustangs come out. They come out in different variations as well – some are really pushing the barriers and some more conservative. Our job is really to edit the car and get it to the right sort of level of newness, as it were, versus the heritage, getting that right.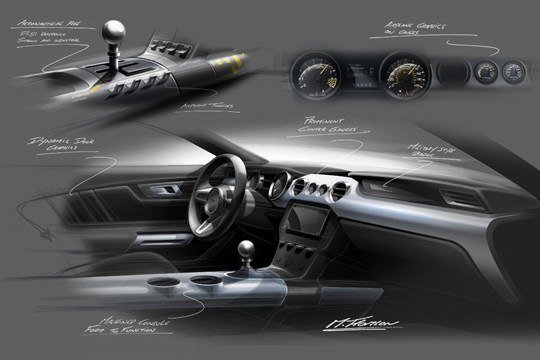 Interior design sketches
How radical did it get?
Well actually we only really researched in the US because it's the most important market. We asked current customers and prospective customers, giving them a bunch of sketches from traditional Mustangs to some supercar-type profiles. A lot of people were in agreement about "we want to move the Mustang but we don't want to move it too far" – if you stop recognising it as a Mustang it loses its reason for being, as it were. So it was really a case of editing out some of the parts. The traditional Mustang guys would say "I need this, I need this, I need this," but if you do that you just get today's [previous generation] car. There were some wild proposals at first, but we diluted them down to get to where we are today.
What do you think is going to happen [in car design] ten or 20 years down the line? 
People always get it wrong when they say what's going to happen 20 years from now. We'd have flying cars by now. You can see sometimes the progress that we make and you can see areas of technology that's going to influence design. Autonomous (driver-less) cars are going to be the next big thing that will really a affect cars a lot, but I think it's difficult to say…there are a lot of scenarios going forward 20 years from now and any of them could be right.
But where do you see it going?
I think people can be negative about autonomous cars. Car enthusiasts usually don't like talk of autonomous…but I think quite frankly if Henry Ford were alive today he'd think most of the cars today are a lot more autonomous than they were when he saw them. I'm optimistic. I think there's a great opportunity out there for designers, in terms of what we can do – in terms of where we can take the safety aspect of cars, the ability of the cars. Cars will be able to talk to each other in the future and maybe we can take a lot of the legislation stuff off the car and actually get back to how we designed cars in the past. There's an optimistic look there, I think.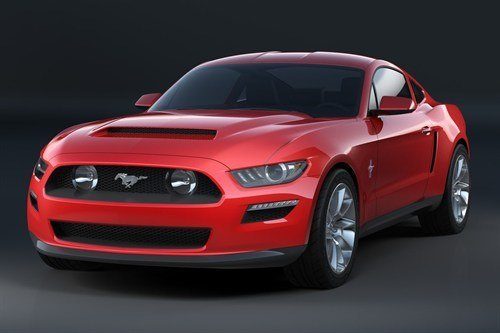 An early Mustang concept 
Do you look at technology outside of the car industry – at what Apple is doing, for example?
Yeah. Certainly with the interior the HMI (human-machine interface) part of it is the biggest thing in interior now. The challenge is how you control it in a way that is there and is useful, but is not distracting? People say "why don't you put an iPad in there?" but you really don't want that sort of entertainment to distract the driver. A lot of people get into a car and generally will say "there are too many buttons, there's too much technology in a car," but someone somewhere wants one of these buttons, so it's getting that balance right, getting the technology right and making sure the customer isn't overwhelmed by the technology.
 Do you and your brother talk about work very often?
We don't tend to talk about each other's work, we tend to commiserate with each other – we both go through the same struggles. We tend to keep off each other's designs. It's sort of an agreement we came to. I've always been a Jaguar fan all my life so it's nice to see Jaguar doing real cars again.
To read our top ten things you need to know about the new Ford Mustang click here
Comments
Author

Mark Nichol
Latest