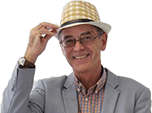 Honest John's Motoring Agony Column 9-5-2015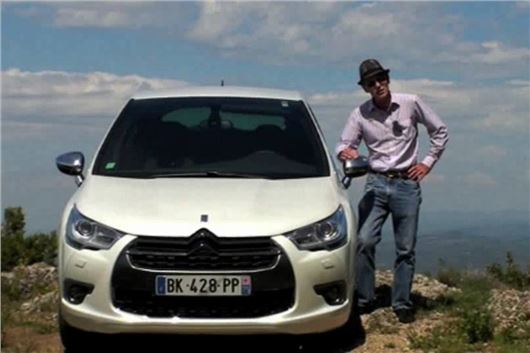 Published 09 May 2015
This weeks motoring mutterings inevitably involves canvassing, parking penalties, Mitsing links, maintenance payments and much more that Telegraph Cars did not have space to publish.
As usual, emails to Honest John should be addressed to: letters@honestjohn.co.uk  Please try to keep them as short as possible.
The fabric of society
What would you recommend to clean a soft top? The top is only a couple of years old but is obviously in need of a good clean if only to get rid of the green mould.
MB, via email
Products by http://www.renovointernational.com
Guilty as overcharged
My wife has received a parking charge notice for overstaying in a 1-hour car park. Apparently she entered the car park at 11.57 and 15 seconds and left at 13:19 and 37 seconds on the same day, resulting in a 22 minute overstay. I am pretty sure that they do have signs up regarding the 1 hour stay that is free, but think a charge of £45 if paid within 14 days or £90 if paid within 28 days is a bit steep. Do you have any suggestions regarding this charge. It has been made by Civil Enforcement Ltd, Exchange Flags, Liverpool.
CB, via email
Pay up. On 23rd April the Appeal Court ruled in favour of parking enforcement agents, legalising such penalties as a "commercially justified deterrent" as long as the charges (£85 in this case, rising to £150 for non-payment) are not "not extravagant or unconscionable". For this to change, the Supreme Court would have to rule against the Appeal Court decision: /faq/private-parking-penalties/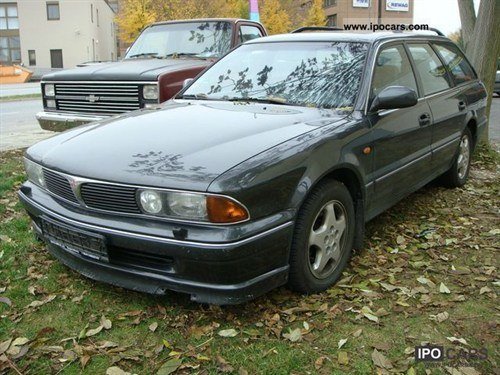 Much Mitsed
Do you think my Mitsubishi is the last Sigma Estate in the UK?  It's petrol, 3 litre, 5 door, aircon, sunroof, estate, leather seats, just about the best car I've ever had, but it's 20 years old now (had it from new) and feeling its age. I tried the Mitsubishi owners website, but you have to have your email address approved and I've heard nothing from them for two weeks.
EJ, Chard
Maybe. http://classics.honestjohn.co.uk/how-many-survived/mitsubishi/sigma shows that 91 Sigmas were left in the UK in December 2013, and that on average 39 have been lost each year. But it does not distinguish between Signal 2.6s and 3.0 V6s or saloons and estates. In 1993 we drove a Sigma estate for 2 days all over Britain and Scotland trying to cross as many toll bridges and tunnels as we could for a feature in Auto Express. I think that all that happens with the club is they need to verify your email address by sending an email to you with a link that you then click on to gain access to the club site.
Going well on Shell
Some years ago you gave me some really good advice, which was to run my Golf 1.6 on Shell V-Power, which I did. I now have bought a brand new Polo 5-dr 1.2TSI SE that only needs 95 octane whereas the Golf needed 97+. I intend to stick to Shell petrol. My question is: should I simply use Shell 95 octane or should I use the more expensive Shell V Power? 
RS, Poole
Use V-Power 99Ron. All new engines are optimised for 99Ron. They will run on 95Ron but not as efficiently, as cleanly or as economically.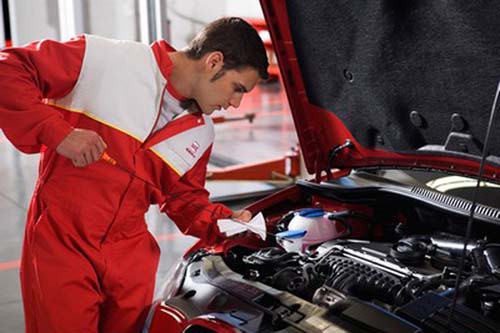 Blame labour
Your readers' letters clearly show a worry about the steep cost of normal car servicing, leading to poorly-maintained recent cars. The price and availability of franchised dealer servicing should logically follow the model of trains and airlines: book early, book cheap. Furthermore, we need the day-to-day availability of pre-book service while you wait oil and filter changes, between services. Please continue to promote your Good Garage initiative. The Telegraph should start a voucher scheme accordingly.
GC, Kingston upon Thames
Yes, it would be good if you could get a simple lube job as in the USA. But UK franchises see it as an income stream. The cost of services is governed by the garage 'labour rate' which is the hourly rate it needs to charge to stay in profit after accounting for all costs: premises, business rates, electricity, gas, water, equipment and building maintenance, new equipment, cleaning staff, front office staff – as well as mechanics labour.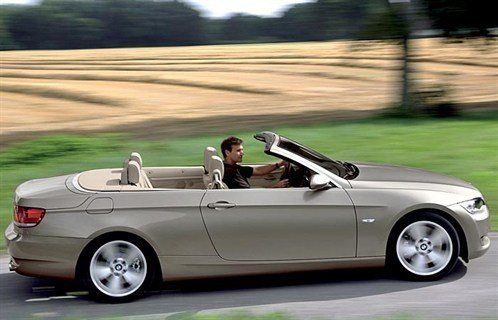 Convertible asset
This may be a bit of an old chestnut but the optimistic side of me, (and total lack of understanding of technical/mechanical issues) hopes that perhaps recent years may have improved things. Retired and living in a town centre we now mostly walk everywhere until it is time to do the weekly drive to the big supermarket (maybe 1.5 miles) or occasional dinner out beyond the town, etc. Then perhaps every three or four months, a few days away will involve long runs and motorways. Despite this occasional use I would like to change my six-year old Megane CC for a rather more luxurious convertible to keep for the long-term, and my budget will run to a 2011-2012 BMW 3-Series Cabriolet. Most on offer, however, (and certainly the ones that have caught my eye) seem to be diesel. Would I be asking for trouble with a diesel engine for the lifestyle described or has time and German engineering made the clogging problems a thing of the past? (I'm not so worried about fuel cost, just the risk of engine problems.)
PR, Cheltenham
Unless you drive the car greater distances, then you probably will have problems. It's not the total amount of use the car gets; it's the length of the runs it does after starting from cold. The type of use you envisage could also flatten the battery. So if you go for a diesel, try to manage a run of at least 30 miles at least every fortnight.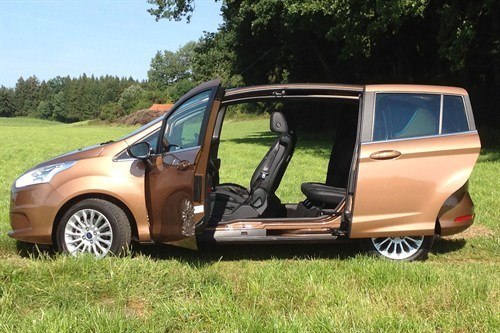 Multi purpose question
My wife and I have enjoyed driving Citroen Xsara Picasso MPVs for a number of years but as we have both retired recently are looking to buy something smaller but a similar height off the ground for access!  It would also help if we could find something in a lower Road Tax bracket. We have a budget of £10,000. Any advice appreciated.
RB, Scotland
A Ford B-Max is probably your best bet. Nicer with the 1.0 Ecoboost 100 or 120 engine. Not diesel.
In a bad mode
I waited for, and recently bought a new Skoda Octavia 1.4 DSG TSI.  So far I've only driven 550 miles in it and it has been fine.  Usually I stick to ECO mode, swapping to Normal when e.g. wanting some 'welly' prior to and during a steep ascent. Today it was as usual in ECO mode. After a half hour break I restarted, reversed and then drove off, but could hear and feel that the car was in Sports mode.  In my old Octavia 1.9 that would have signified that I'd pulled the gear lever beyond D to S; however, as you know this model has a single gear lever D/S position. The readout in the small panel above the wheel confirmed that the car was in S: yet when I pressed the Mode button, on the main screen ECO was still ringed as selected. I tried pressing Normal, then ECO, but this had no effect. I stopped and restarted the engine, and this time it reverted to ECO mode as normal. Is this a known fault or may it just be a one-off?
RT, via email
Probably just a one-off. I was driving some new VAG DSGs yesterday. Slapping the lever across put them into manual mode. Pulling the lever back put them into Sport mode. You can also select Eco on the screen menu and that should bring upshifts earlier. But these systems often suffer glitches. (The system in the Golf R went wrong on the racetrack yesterday.) So if you have a problem again you probably need to get the software reprogrammed and hope the fault is not in a sensor or in the wiring.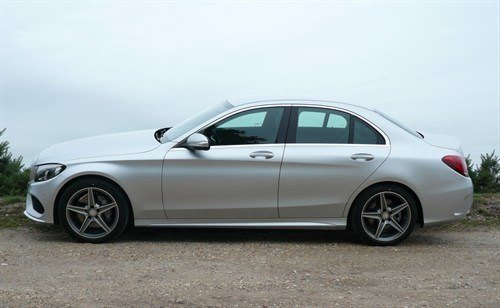 Talking Turkey
Could you give me advice about the Mercedes C Class and E Class. On one hand a Mercedes C Class AMG which has a 1.6 litre 156HP petrol engine and automatic transmission, and on the other hand a Mercedes E Class Style version, that is a base model, lacking some creature comforts; without panoramic sunroof, adaptive LED lights, rear camera, etc. The C Classis a new model and I think it will last for 5 more years before a change. But the E Class may well be changed in the next year. The prices are approximately the same. Which one is the more logical for buying?
BA, Turkey
Right now the W205 C Class is the newer model with 4-5 years of model life left, whereas the W212 E-Class is close to the end of its model life. If your country has a tax restriction on engines of over 1.6 litres, then better to go for the C Class, which is a bigger car than the previous W204 C Class, but still smaller than the E Class and better suited to the 1.6.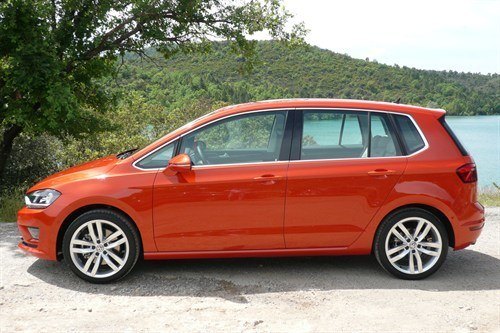 What kind of fuel am I?
I'm on the point of arranging to get a VW Golf SV on Motability, so I'll only have it for 3 years, but find it difficult to decide whether to go for the 1.4 TSI 125 petrol engine or the 1.6 Diesel. I've read one report that suggests the diesel on the SV is not much more economical than the petrol, but others suggest the diesel is far more economical. I would be grateful for your advice. I only drive 6k a year but had no problems at all with my current or previous diesel-engined cars.
PS, via email
The 1.4TSI 125. The 1.6TDI 110 is now manifold in head so shouldn't suffer DPF and EGR trouble, but, even though on a 3 year lease you don't have to worry about diesel problems later in life, the 1.4TSI 125 is much nicer to drive.
Stick stuck
My 2000W automatic Peugeot 206 has developed an intermittent problem. The gear stick will not shift out of "park". I managed to get it moving by re-starting the engine that then drove normally. The car is low mileage (29,150) and is not used much. Is it the end?
AH, Canterbury
Just an electrical contact in the gearshift quadrant designed for safety so you cannot start the car unless it is in Park and cannot move the lever out of Park unless your foot is on the brake. It's jamming.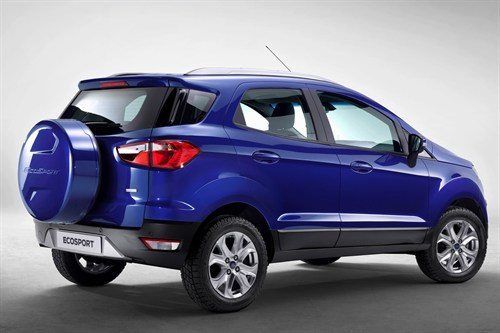 Unhinged
I have a 2014/64 Ford EcoSport that I am very pleased with. However I find that the rear door is hinged on the left hand side which means when you park correctly with the passenger side to the kerb, if there is a car parked behind you cannot load from the pavement as the door blocks the way. I would have thought there would be a standard or at least a convention on this aspect of the design.
DS, via email
There is. The car is designed for LHD to be sold in LHD countries. The modification for the few RHD countries in which it is sold does not extend to modifying the rear door. It is the same with Citroen Berlingo and Peugeot Partner vans. The wider of the two rear doors is hinged for LHD where the vast majority of these vans are sold.
Watts up, doc?
I recently bought a 5,000-mile Vauxhall Astra 1.6 Exclusiv. I have driven Vauxhalls for many years but never one with as noisy suspension as this one. I can hear every change in road surface with a booming resonance within the car on really uneven roads. The only way to overcome this is to turn the radio up loud. Vauxhall Customer Service say it is not a manufacturing fault and offer no help. Does anyone else have this problem and more importantly have the cure?
PM, via email
You did not mention which wheels and tyres the car came on. Vauxhall has a habit of fitting its cars with big wheels and low profile tyres. On 16" wheels with 55 profile tyres it should be fine. But it could be on 17", 18" or 19" wheels with progressively lower profile tyres that grip well, but feed a lot of noise and shocks back into the cabin via the rear suspension Watts linkage.
Sebastian Wetwell
I have a 2009/59 Ford Focus and just recently it has started to let water into the footwells. I have replaced the windscreen, but it is still leaking. Can you help with some suggestions?
JH, via email
Assuming the new screen is properly bonded to the body all the way round (we've had that fault before) then I guess the water ingress is via the bulkhead vent well and the pollen filter. Is there any rainwater slopping about in there? Does it look as if there has been? It the pollen filter wet? Check the vent well drains either side.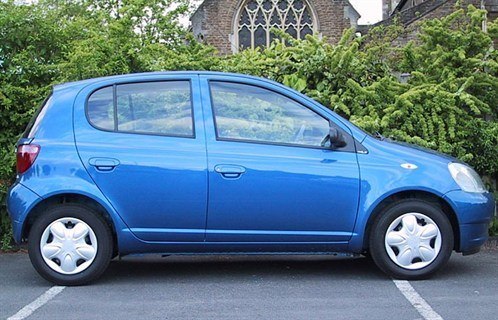 Grass roots
My daughter has been offered a 2003/53 Toyota Yaris with 29,000 miles on the clock via a friend of a friend for £1,400. (The owner has MS and reached a point last year where she could no longer operate the foot pedals). The MoT and car tax expired at the end of July last year and it has been stored on grass since then (I believe the engine has been turned over monthly since then). I had a look at it at the weekend and started it with jump leads; the front discs looked rusty and the front tyres looked like they could do with replacing. The oil looked okay and the drive we had in first and reverse gear seemed to indicate no other problems (although the owner thinks that it will need a new clutch soon). I've been told that it has been regularly serviced by an independent garage. Is it a good deal? Also if we do buy it, as it has no MoT or tax, do we need to hire a trailer to take it to a garage or can we insure it, pre-book an MOT and drive it to the garage?
TF, Beckenham, Kent
Stored on grass over the winter doesn't auger well. Reckon on the surface rust having eaten into the discs and the exhaust system so use that to beat the price down a couple of hundred. I presume it's a 1.0. They're fine (my mother has a 2001 with similar mileage and it never lets her down). A 1.3 is better. You could pre-book an MoT and drive it directly there once insured (but not taxed), but that will give you no chance to correct any problems unless, of course, you have them fixed by the MoT garage.
The messing link
I have owned my 2010 VW Polo SEL 1.2 TSI since it was six months old with 2,800 miles on the clock. The car is now four and a half years old and has done 22,000 careful miles with all servicing carried out at the correct intervals. In recent months I have noticed a rattling noise from the engine for about 3 seconds or so on start up from cold (more noticeable in cold weather). This has now become much more frequent. Once the noise stops, car runs normally and fuel consumption seems to be in the normal range. After a little research on the Internet, found other owners suffering the same problem with the cause pointing to a faulty/stretched timing chain. I took the car to a trusted local mechanic who has looked after many cars in our family over the last 20 years. He heard the noise and told me to take it to a VW main agent. I booked the car into VW Harlow voicing my concern, only to be told that according to the results of their diagnostic tests there was nothing wrong and, according to official VW bulletins regarding this issue, this noise is perfectly normal and there is no fix. I was charged £96 for the tests. Unhappy with this outcome I booked the car into VW Chelmsford from whom I originally purchased the car. Again, they told me there is nothing wrong with the car (and did not charge). Should I seek another diagnosis from a specialist, or even take the plunge and have the timing chain replaced?
PH, via email
Presumably this is the Polo 1.2TSI 105 and not the old 3-cylinder 1.2 that was also chain cam. Investigations in Germany showed that the problem with the timing chains was inconsistent stamping out of the links on worn machinery that left burrs on the steel. But many chain cam engines rattle on start up simply because the engine oil does not get to the tensioner quickly enough. That does not mean that the chain has stretched or is about to snap. You write that servicing has been carried out at the correct intervals. If the engine has not has an oil and filter change at least every year or every 10,000 miles then that might be the reason. VW LongLife servicing can leave the same oil in an engine for 2 years or more. What I would do is send a letter by Post Office Special Delivery to VW Harlow that charged you £96 for the check, stating that you are still worried about the chain and that if it should snap within the next two years you hold VW Harlow fully responsible for this and any consequential damage that might occur. You cannot do the same with VW Chelmsford because they did not charge you for the check.
Comments
Author

Honest John
Latest