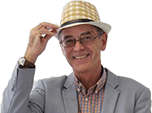 Honest John's Motoring Agony Column 30-5-2015
Published 30 May 2015
This week's motoring mutterings involve trashed turbos, fields of fuel, Motability bills, going spare, license premises and many more that Telegraph Cars had no room for.
As usual, emails to Honest John should be addressed to: letters@honestjohn.co.uk  Please try to keep them as short as possible.
Sensor disappointment
I have a much loved 1999T V70 XT, 2,435 cc petrol auto estate on 177,000 miles, which has just failed its MOT as the exhaust emissions dashboard warning light has come on and stayed on. I am loath to scrap this car for such a minor defect. It did happen once before, two years ago, and I changed the Airflow Sensor, which did the trick until recently. I found it difficult to locate another sensor for a Volvo of this age. Do you have any other suggestions for a remedy to avoid scrapping this car which is running perfectly otherwise?
BC, Stonehouse
If it isn't using oil and the compression tests okay then this is fixable. You changed the Mass Airflow Sensor. You might need to change the lambda sensor in the exhaust manifold, but at this age of car it may be fused in place, so better to seek help from an independent Volvo specialist. Could also be the catalytic converter, of course and the cost of one of them could be as much as £500.
Double blow
I purchased a new BMW 520D Auto Touring in July 2008 and the turbo failed at 51k miles in December 2012. Fortunately, the repair was covered under a warranty I had purchased from a well-known company. It failed again in August 2014 at 70k miles and this time BMW covered this on the parts warranty. To have one fail may be considered unlucky, but a second within 20 months worries me. Should I consider replacing the car? Apart from the turbos, the car has been reliable and inexpensive to run for a large vehicle.
MK, via email
Usually the reason turbos fail again is that the oil supply and return pipes to the turbo bearing have either not been completely cleaned out or not replaced. Both get clogged up with carbon and gunge from switching off the engine when the turbo is still so hot that it carbonises the oil inside them.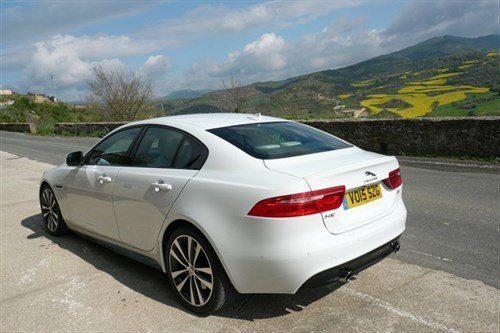 Rape of the countryside
Regarding the message about diesel ('One-way system' 18th April) and punitive taxes being imminent, do you know if there is any likelihood of bio-diesel being taxed differently?
AW, via email
No, because all diesel now contains biodiesel. That's why we see so many fields of yellow oil seed rape at this time of year. Not just in the UK; in Spain, Italy and France as well.
Towed haul
I have a 2014 Honda 2.2 diesel CR-V, which I run normally in Eco mode and obtain good fuel economy. I am about to re-start towing my caravan and wonder if I should switch off the Eco mode whilst towing? Thank you for an excellent section in Saturday's paper, very useful at times.
JN, via email 
Yes, switch off the stop/start. The engine needs all the help it can get. Vital to remember to always idle the engine for two minutes before switching off after towing because the turbo will be much hotter than it would be driving solo.
The outer limits
If it is a 30 mph limit, should I drive at that speed? If it shows 70mph, many believe we should drive at 70. Driving instructors tell pupils to maintain these speeds, and to accelerate quickly up to the limit. Not sure what the Highway Code says about this. What does the team think? 
TO, Derby.
If there is a 30 limit and the road ahead is clear and no danger presented from the sidewalks (such as children) you should drive at 30 so you do not impede the progress of any drivers behind you. If there is a 70 limit you should drive at between 60 and 70 (73 on most speedos) and do as the Highway Code advises, which is to keep left unless overtaking and allow faster traffic to pass you. Common sense, but staying left unless overtaking is now a legal requirement.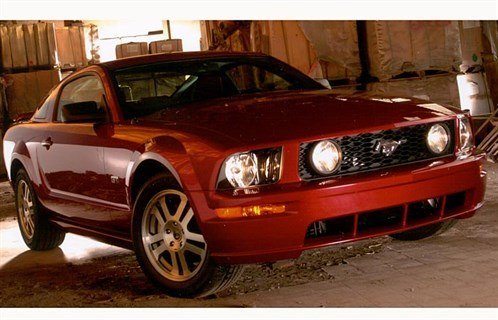 Webbing site
I need a new seatbelt for a 2009 Mustang and am having trouble finding one in the UK. Are you able to help?

NF, via email
Get one custom made by http://www.quickfitsbs.com/
Sidewall with Rosy
I am in the process of buying a BMW 2 Series Active Tourer. One of the options is runflat tyres. My wife and I are in our late sixties, so changing a wheel at the side of the road is not something that we would want to do. Do you think that runflat tyres are the best choice for us, and are there any downsides to them? 
DF, via email
Definitely. The downside can be a stiffer ride, so do not specify big 18" wheels with low profile runflat tyres. And in the unlikely event of suffering a puncture, you may have to replace the tyre completely if you have driven any distance on it. The most significant benefit is never having to stop on the hard shoulder of a motorway, where most motorway deaths occur.
Taxi-efficient
I am going to start working as a Minicab Driver and wanted to get some advice about the Toyota Prius Hybrid. I found a 2009/59 Prius with 100,000 miles. It's on sale for £9,250 and has full main dealer service history every 10,000miles. It's a T4, 1.8 engine. It was previously been as a company car so the mileage is a bit high as it has been used mostly on the motorway. Is the mileage too high? Do you think I should ask the seller to give discount, and how much? If you can give me further advice I'd be more than happy.
MG, London
In Europe, a significant proportion of airport taxi fleets are Prius or Prius Plus hybrids. The reason is that they are well suited to taxi work, have no DPFs or DMFs or turbos to worry about and, according to Toyota, regularly reach 400,000 miles on taxi fleets needing only basic maintenance. Nevertheless, offer him £8,500 and see how you get on.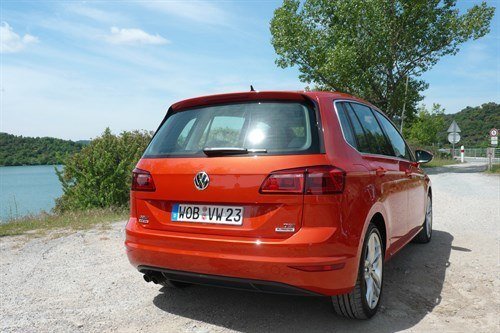 Repackaging

I drive a 63 plate Mercedes B180 CDI Sport Automatic, annual mileage approx 10,000, half motorway, half journeys between 3 - 10 miles, previous car a 2012 Nissan Qashqai Tekna 1.5 DCI manual. I take on board what you always say about big wheels which certainly the Nissan Tekna had, and always felt the ventilation system was not the best, as my husband and I experienced similar feelings of slight nausea, and tiredness, especially on longer journeys. Not knowing whether it was the ride or the ventilation system, we felt the need to open the windows wide especially on motorway journeys. I need a replacement automatic, with a slightly higher adjustable seat height, I like the steering column gear changer on the Mercedes, and I guess that I may have to give this up and change to the normal central gear changer. I fear that the ride is causing me similar 'almost travel sickness' problems as the Qashqai. I just wondered if you could recommend an automatic car of similar size to either of the above, that has a good ride and good ventilation system, and a slightly higher seat, which would be available either on or off the Motability Scheme, or even private leasing?

VS, via email
If leasing on Motability you don't have to worry about petrol or diesel because diesel problems don't tend to occur until after the 3-year lease ends and during the 3-year lease it will be under warranty anyway. I'm not keen on DSG automatic transmissions, but I was otherwise extremely impressed by the VW Golf SV 1.4TSI 125 and TSI 150 ACT. I think the styling is brilliant because the designer has effectively made a 'box' look very attractive indeed, with exceptional detailing, even continuing the side swage line into the headlight lens. See: /road-tests/volkswagen/
Van damn
I have a van, bought from a trader, limited company and delivered last Friday. The van has been checked and needs a new engine. Probably cost about £3,500. Do I have any redress with the trader please?
JW, via email
Of course you do. Standard consumer rights here: /faq/consumer-rights/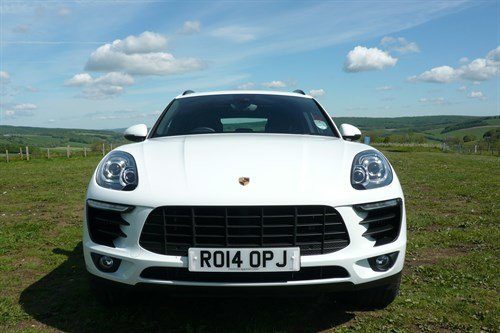 Macanno-set
I am about to order a Porsche Macan S Diesel but having read your comments In today's Telegraph (25-04-2015), should I switch to the petrol version or is the diesel ok?
DB, via email
It is EU6, requiring AdBlue that needs to be topped up every 5,000-6,000 miles. So no ban from city centres. But both petrol turbos are more fun. See: /road-tests/porsche/porsche-macan-2014-road-test//?
Fleeting glances
No names mentioned but as a regular new car and service customer for over eight years at a dealer group, I was interested in a cash purchase of a Lexus CT200h. After much sucking of teeth, the salesman told me that "we don't usually offer discounts on Lexus but as you are a loyal customer we can probably give you half of what you could have on a manufacturer supported PCP deal." Not good enough, I thought, so tried the Carwow website and the same salesman at the same dealer came back with an immediate £2,409 discount. No, I am not buying a Lexus from him.

SG, via email
That's because it was part of a volume sale via CarWow for which he could obtain volume discounts rather than for an individual sale. Under The Supply of New Cars Order 2000, it is illegal for a supplier (in this case a car manufacturer) to discriminate between different types of buyers. So a dealer or carbroker is entitled to the same volume discount for buying 100 cars as a fleet is as long as they are bought on the same terms. That's why cars bought via some brokers have to be registered to the broker or to a 'fleet' for 3 – 6 months rather than immediately registered to an individual private buyer.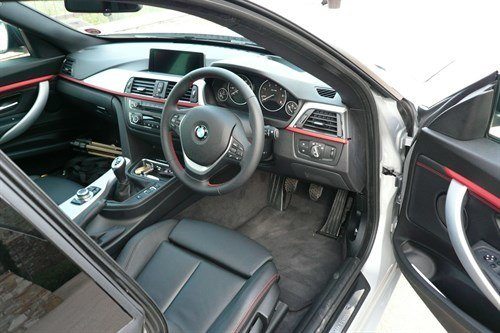 Backs to the future
You are correct in suggesting that I am not using my left leg to brake, although I do intentionally move it about at times.  I also use the cruise control a lot which gives me the freedom to adjust the position of my back on the car seat. I can understand what you are saying but I drove in the same manner in my previous car a 1999 Honda Accord Type V automatic hatchback, which I had for 13 years, and in a Rover automatic before that, without having a problem. It does appear that the BMW seat is the main cause of my difficulty. When you take up an ideal sitting position in the BMW there is a slight gap between your back and the seat so when you relax into the seat your back takes up a slight convex curve. Anyway I now have to live with the BMW 3 GT that I chose partly because of its raised height for ease of access and for its practicality. 
CS, London SE13
I've tested the saloon of the F30 328i, the 320D, the F30 M3, the F34 318dGT, and driven an F30 320dED 8,000 miles without any of the problems you describe. I wonder if they are caused by the way you are adjusting the seat? I wrote a feature about 20 years ago with the help of Professor Mark Porter of the Ergonomics Unit at Loughborough University who advises car manufacturers about seats. The ergonomically correct position of the seatback is slightly reclined so your back is partially supported by the seatback and all the pressure of your torso is not concentrated in the coccyx area. If it is adjustable, you should also raise the front of the seat squab so it supports your thighs. I get a lot of emails from readers telling me that some expert or other has advised them to set their seatback upright and the front of the seat below their buttocks. Nothing could be worse for your back over a long distance.
Shorty but sporty
I would like some advice before making a choice as to what car to buy on PCP. Owning a 2011 Audi TT Sport diesel Quattro I have been pleased with the car and the service I've received from Five Oaks Audi near Horsham. So far I have tested an A1 1.4 TFSI 125PS (but not much fun) and an S1 230PS quattro (I like the power and the torque in particular, but fairly expensive and petrol consumption is likely to be 30-35 mpg). I am about to test the A1 1.4TFSI S-line 150PS (COD version), but worry that it won't be much different from the 125PS A1. I have also driven the new MINI Cooper 1.5 3-cylinder petrol (136HP) and was impressed with the engine (economy and performance). but think that the MINI is expensive unless you dispense with the various packs. However, the MINI was more fun than the Audi A1. The cars are all manual, the Audis are on 17" wheels with 215/40 tyres (not 125PS model) and the MINI would be on 16" wheels with 195/55 tyres. I will probably cover at least 12,000 miles pa, mainly on A, B and country roads - not motorways. I would appreciate your advice to help me finally make up my mind. (As a now ageing ex-rally driver I want a combination of reasonable power and economy.)
SB, Rudgwick
The MINI should be the most fun of these, but I agree with you about the dodgy way the price escalates. The best car in this class by a long way is the Ford Fiesta ST. But the new Polo GTI 1.8 192PS with  £245 optional handling pack is good fun and has a VW badge rather than a Ford badge.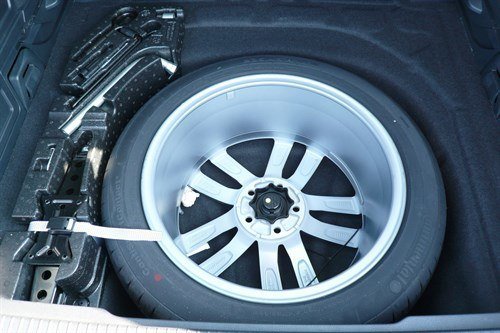 Use sparingly
I use the boot of my estate car for my large dog and luggage on my regular trips to the Lake District: a journey of 260 miles. I have had Mercedes for the last 6 cars and would buy again if it had a spare tyre. I'm happy to pay extra for a spare but to not allow any underfloor space for one to be carried is not acceptable. I have told both BMW and Mercedes that I will not consider buying their cars. They say it's to save weight and hence CO2 and fuel economy. But when I'm paying £40k for a car I am not the least concerned at an extra £50 on the road tax once a year. Not having a spare tyre turns the minor inconvenience of changing a wheel into the loss of half a day. I'm all for runflats but please give me space for a spare wheel. I wonder how many people realise time the wasted should they get a puncture that cant be fixed with a 'tyre repair kit'. Not all progress is forward.
SA, via email
I had a minor puncture in a normal tyre that the repair kit in the car could not fix. Cost me 4-5 hours and £260. Give me a spare wheel any day. KIA and Hyundai do, and even Volkswagen is learning, with full size spares in new Passat estates and space savers in Golf estates. A spare will be an option on the new Skoda Superb for which orders will be taken from June. Ford offers space-saver spares for most of its cars for £95.
The Jazz swinger
I'm just coming through a divorce where I had the use of several cars including a comfy leather V70 turbo and an E-Type Jag. I have been given a Jazz and although I do not miss the size or cost of the Volvo, I do miss the comfort and handling. I will get back to a Jazz when I am older. I need something fairly economical for village/town runs. Once a fortnight I get custody of my 15-year old son. I need 5 doors as I have grandparents visiting twice a year, and when son and I go on holiday I will be sole driver for about 3 - 4 hours so I want comfort. I thought I should try used Audi A3 Sportback? BMW 1-Series hatch? Or a Volvo V40? Perhaps a Honda CR-V or similar? I would appreciate any help/thought/suggestions.
JB, Cranleigh
A new Peugeot 308 1.2 Puretech 130 Active is surprisingly powerful (230Nm) as well as economical and comfortable. Worth a look at about £16,000 at a discount. Honda CR-Vs are a bit sluggish. The forthcoming HR-V might suite you better. If you're hungry for power, a Focus ST has 250PS and prices start at around £22,000.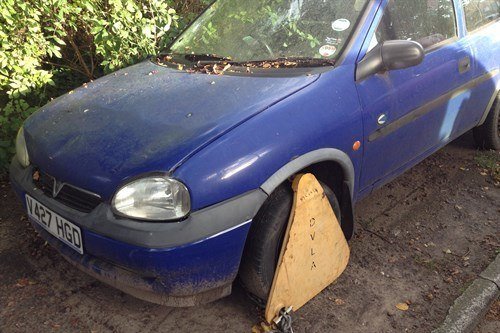 Clamping down
There was a recent report of someone in a council carpark receiving a fine for not displaying a tax disc. I was under the impression this was the DVLA's job. Apparently DVLA is clamping cars where new owners were unaware that tax does not go with the car any more. Like many other boroughs, our council has camera cars prowling round catching unwary motorists for the slightest infringement. However, local builders now cover up their number plates to avoid a ticket as the camera car drivers are not permitted to get out of their vehicles, this being a traffic wardens job who can check the tax disc without moving the cover from the number plate, which will now be problem as they are no longer required. Imagine the chaos if everyone did it.
DP, Romford
It was a cock-up by an over zealous council employee who did not know the law and did not even know that the council was not ever empowered to issue tickets for failing to display a tax disc. Yes, I've seen DVLA clamps in my area. They weren't administered by camera cars. 
Please, camera action
Please could you advise as to whether there are any organisations who are concerned about the use of speed cameras and are critical of there use and locations. My view is they are often used to raise revenue and have nothing to do with improving road safety. There must be organisations who are critical of these weapons against motorists.
DB, via email
Brian Gregory's Alliance of British Drivers: http://www.abd.org.uk/
Q bridge
I am changing my current car, an Audi A4, in the Autumn, and the new A4 will be high on my agenda having enjoyed mine and had a lot of fun driving it. I will want petrol/auto/FWD. However, being older, I am drawn to the higher seating position of an SUV and, though I like the good reviews of the Qashqai, there doesn't appear to be a model that has anything like the performance I would prefer. It is just too slow. I was drawn to the Audi Q3 that gives me the performance I would be looking for, but the review on the "Telegraph Cars" website could only be described as "competent"; hardly glowing, though, having said that, a local person who has a 2013 Q3 said he was changing his next year for another one. Budget is in the Audi Q3 range, plus a few thousand. Do you have any suggestions please?
GF, via email
Petrol auto forces you towards a Q3 DSG, and I'm no fan of DSGs. Nissan now offers a 160PS Qashqai 1.6DIG-T CVT. An alternative is a Kuga 1.6 Ecoboost 6-speed torque converter auto, but I haven't seen a positive report of that. The smaller (plain looking) Suzuki Vitara 1.6 petrol auto is very good, though. A Honda HR-V CVT auto and Mazda CX-3 6-speed torque converter auto ARE on the way and will be here by Autumn.
Paper trial
I have a pre-1998 paper-only driving licence. When hiring cars abroad in recent years, the absence of a photo card raised eyebrows – although no refusals so far. I thought that abolition of the paper licence would give a good opportunity to update, but the DVLA website simply says that I am 'ineligible for this service' as the paper licence will remain valid and there is no provision a card replacement. I will be hiring a car in Italy in August.  Is this likely to cause problems? 
MR, via email
There is a procedure for changing your licence for a photocard using your passport photo held by the Passport agency. This is the correct government website: https://www.gov.uk/exchange-paper-driving-licence BEWARE OF IMPOSTERS WHO WILL RIP YOU OFF. I would definitely make the change. There is a system in place to get a code lasting 72 hours to give to anyone who needs to obtain your convictions record from the DVLA. This is obviously impractical so must be re-thought.
Wheeler dealing
I was hoping you can help me? I'm looking for a used car and I was wondering whether you can offer any extra pointers in addition to your website about buying used cars. Such as tricks of the trade or places to buy cars that have been fully checked for any issues. I like the thought of places like CarGiant. However, I feel some of their cars lack full service histories/have several owners or don't seem to run just quite right. In addition being ex-fleet, which could also indicate a lot of wear. Do you have any comments that can help me?
AD, via email
It's this section of the website: /how-to-buy-sell/  Click on the blue links: Buying New, Buying Used, etc., then follow the links at the end of each page. There isn't any more to tell you. It's all there. But the most important tip is to trust your instinct. If butterflies in your stomach are telling you the car isn't right, it isn't. Don't argue yourself into it. Find another.
Comments
Author

Honest John
Latest