Honest John's Motoring Agony Column: 23-5-2015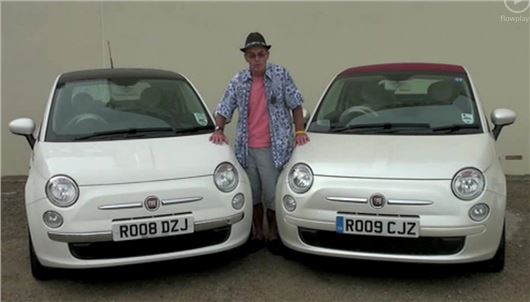 Published 23 May 2015
This week's automotive angst includes a grand tourer for a grand, getting the hump, dodgy deals, current affairs and many more that Telegraph Cars could not accommodate.
As usual, emails to Honest John should be addressed to: letters@honestjohn.co.uk  Please try to keep them as short as possible.
Q Car
I am considering buying a mid range Nissan Qashqai. Could you give me some idea what I should get for my 1999V Volvo 2.9 S80 in part exchange?
BL, via email
Hardly anything. Better to sell it yourself to an enthusiast who knows the car.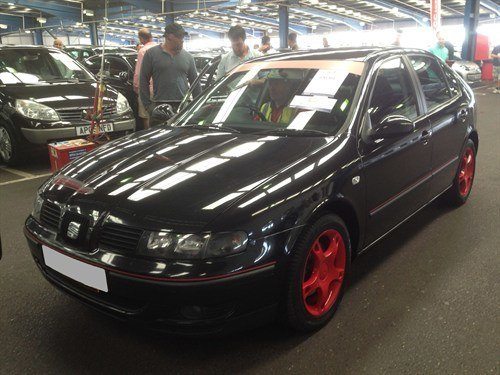 Seating is believing
I'm going to look at a 2002 SEAT Leon 1.9 TDI. It looks in excellent condition with 140,000 miles. Price £1,000. What do you reckon?
CJ, via email
Nice looking cars. I had a 1.8 20VT Sport. This one might be okay, might not. What I'm trying to do is stop you getting too excited over something you like the look of and trust what you inner instincts tell you. Ask when the timing belt and waterpump were last changed. If anything worries you about this car, don't buy it. All we have on them is here: /carbycar/seat/leon-1999/
Carry on camper
I recently bought a campervan: a 2006 VW T5 Bilbo Komba conversion. The vehicle has 5 seats, but the registration document still lists it as a 9 seater motor caravan. I am a Type 2 diabetic who takes insulin but have good control and have no problems with hypos. My driving license is restricted to only allow me to drive vehicles up to 8 seats. Do I need to get my license changed to cover C1/D1 categories, or does my current license cover me? Also, do you know if there is a cost for this change? I am 59 years old, 60 in September and passed my driving test in August 1973.
GP, Frampton-on-Severn
The easiest way will be to get the camper reclassified as a 5-seater rather than the 9-seater it was converted from. Means a visit to a DVSA truck testing station. This independent website explains how to do it: http://www.caravanwise.co.uk/motor/diycamper.html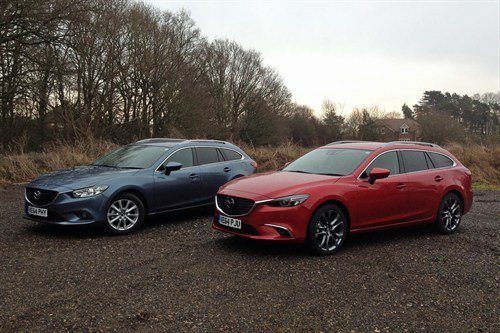 Skyactivity
I currently drive a 2009 Mazda 6 petrol. I like the new one and the interior of the facelift 2015 model much better. However I see comments that the steering is not as good and the engine not as nippy. I will go for petrol. Do you consider these criticisms to be marginal or are they serious concerns? Would I be better going for a Sport model, though I am not sure about the big wheels? I enjoy the way the Mazda drives and could live with minor downsides.
RD, via email
The steering has lost some of the 'feel' of the original Skyactiv models but its still a good car. Video tested here: /road-tests/mazda/mazda-6-22d-se-l-nav-tourer-auto-2015-road-test//  I'd still go for the SE-L Nav on 17" wheels.
Van mail
I have a van bought from a trader, a limited company and delivered last Friday. The van has been checked and needs a new engine. Probably cost about £3,500. Do I have any redress with the trader please? Thanks so much for any suggestions, 
JW, via email
Of course you do. Standard consumer rights, here: /faq/consumer-rights/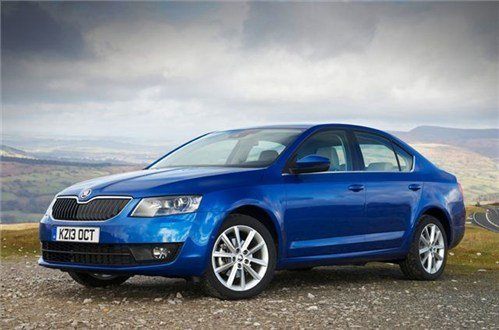 Skoda Octanier
Having had an Octavia diesel for 7 years I am about to take delivery of a new 1.4TSI. My local petrol station is a Texaco. Would the regular 95 octane be OK, or should I go for the super 97 octane? I know it's a bit late, but any comments or advice you might have about  this petrol version would be most welcome.  Many thanks, 
PM, Malvern
My recommendation is as always. Use the best petrol because that is what your engine is optimised on for the ECDC tests. Use anything less and your car will not perform as well, it will use more fuel, it will emit more CO2 and it could even gum up faster with hydrocarbons. The latest belt cam 1.4TSI 125 and 150ACT are very good, the 150ACT exceptionally so.
Steering clear
I bought my wonderful Skoda Yeti TDI five years ago, largely on your recommendation. Probably the best car I have ever owned, even after six very good Subarus, and in five years I have had no problems: just replaced two number plate light bulbs. Yesterday, the particle filter warning light came on. My excellent garage here in Wellington connected it up to their machine and after 50 minutes it cleared itself. The manager knows I have been ill since January and says I have not been driving it hard enough to burn off the muck in the filter. Just pottering round here: three or four miles to the shops, walk the dogs, etc. My treatment goes on until June. In the meantime should I make a conscious effort to give it a good drive, say, once a week? I am only three miles from the M5, so should I go down to Exeter or up to Bristol on the motorway for 50 minutes?
CA, Wellington, Somerset
Yes, it needs to be driven distances regularly. Obviously these should be necessary journeys if possible, otherwise it is ridiculous to own a car you need for short runs, but have to take on long runs every week just to keep it in proper running condition. Next time, switch to petrol.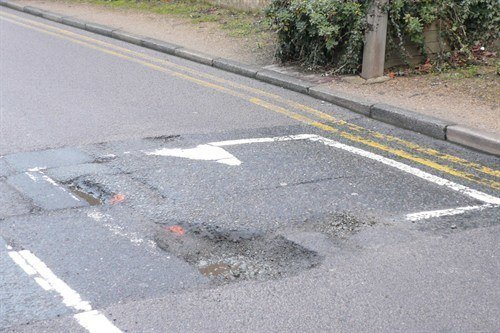 Steppy Graft
Having recently been looking to move to a different area and to purchase a new house, I have been appalled by the number of properties I have seen which are blighted, in my view, by road humps, either adjacent to the property, or on a route where one has to negotiate them whenever driving to, or away, from the property.  These houses were instantly deleted from my short list. Is there any evidence available to demonstrate by how much road humps are devaluing residential properties in the UK?
JH, via email
Not that I've seen. They are usually installed at vast cost by a friend of someone in the council under some cosy arrangement to siphon off public funds into greedy private hands. That's how it is in local government, and actually all types of government.
Fuelling discontent
Just what is going on with the oil companies? When the bottom first fell out of the oil price they were very slow to drop the retail price. So much so that the government had to threaten them. In this area it dropped as low as £1.05p per litre, but then, a couple of weeks ago, it started to rise again, at about the same time Shell and other North Sea oil companies were reporting big job cutbacks because of further cuts in the price of crude. At the pumps in this area it went up almost daily, at 1p a time. Maybe they thought the stupid natives would not notice the increase. It is now up to £1.18p. Who is going to do anything about this, or are motorists expected to be mugs again, accepting whatever the Oil Companies decide what to do? If this was France the citizens would be out blocking the Autoroutes, but I suppose we will accept the situation and just stump up the money,
TM, Aberfeldy
The world is not run by governments. It is run by big, multinational companies, by owners of oil and gas reserves, by arms manufacturers, by the super-rich and by bankers. They tell the governments what to do.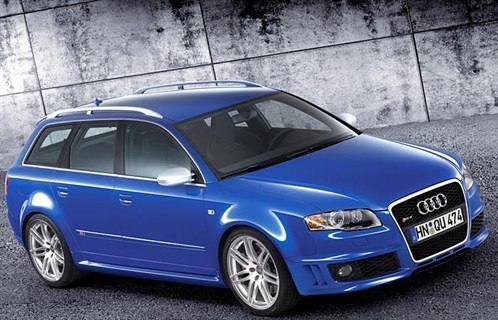 Losing his air
I have a 6-year old Audi RS4 Avant and the aircon compressor needs replacing. The local Audi garage where I bought it from new has quoted me 2000 in labour as they say that it needs a major strip-down. The compressor will be £900, but as the car is fairly new Audi may well offer a subsidy on the part. This seems very expensive.  Can you recommend a specialist firm that will do the job cheaper? 
CRB, via email
Try some of those listed here: /faq/air-conditioning/  It might just be the electromagnetic clutch to the compressor, and if so this is a relatively small job. I've had it done for less than £100 on lesser cars.
Faults alarm
Is there a link in your website about buying a faulty car? One of my friends bought a second hand car from a dealer two weeks ago. Came with three month RAC warranty. Car broke down after a week been in garage since then and they have said it's knackered. After some investigating, car dealer is dodgy (police involved) and keeps setting up under different names. Any advice appreciated. My friend is about to top himself over this.
GM, via email
Here: /faq/consumer-rights/  But it won't help against the type of dealer this one appears to be. He will simply ignore court orders, or fold the business against which the order is issued.
Raising his profile
I ran a number of Rover 75 Tourers and finally settled on a Skoda Superb Elegance Estate replacement but had smaller diameter Skoda wheels fitted with deeper profile Pirelli Cinturato P7 tyres, in lieu of Continentals, fitted. What an improvement. You always recommend low profile tyres should be avoided and certainly the standard wheels must put people off so why do they fit them? The car is Superb in every way now
AA, Warwick
Mostly bling. But in some cases they can give a bit more grip than deep profile tyres, at the expense of comfort, tyre life, tyre cost, vulnerability to potholes, etc. Not a very good deal, really.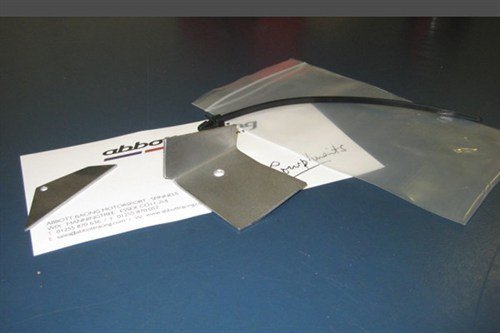 Cracking car
I have a 2001Y SAAB 9-3 and my local SAAB specialist in Leicester, Malcolm Miles told me recently when the car was in for its annual service (I only do about 5,000 miles a year in it) that the bulkhead was cracked and affecting the steering because the rack is attached to it. Is this a known problem with this year/model? I have owned more SAABs than I can remember and never experienced this before. Any comments?
TW, via email
The cracked bulkhead is a standard Vauxhall Cavalier, SAAB 900 problem and was even featured on 'Wheeler Dealers'. You can get a fix from http://www.abbottracing.net/product.php?id_product=429
Juddernaut
A neighbour of mine has a very well looked after Passat estate. It's a 2006 diesel with a DSG autobox. He wants to sell and I'm interested as I know the history and it's in great condition. He's asking around £6k and it's done about 60k miles, but he says that although the box is fine on the straight, when he reverses he gets a juddering. Is this likely to be something major and should I stay clear or might it be easily remedied do you think?
 
MP, Wroxham
DSGs can be a nightmare to reverse park and I've had more adverse feedback of the 2005-2011 Passat than of any other car. Here's what goes wrong with them:  /carbycar/volkswagen/passat-2005/?section=good/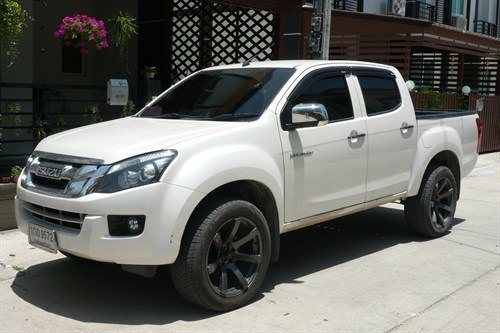 If you knew Isuzu…
I will be pleased for your comments on the following: I have bought a new diesel Isuzu D-Max pick-up and used it for two weeks covering 120 miles before a chance examination of the dipstick indicated there was no oil in the sump. Even with the engine running the dipstick came out dry, although the Oil Pressure warning light had not been flashing. On contacting the supplier of the vehicle I was told it was OK because the dipstick does not go right to the bottom of the sump. The oil should have been filled up at the Pre Delivery Inspection and initially they asked me to fill it myself with a good quality oil and they would refund me the cost. However, at my request, they then sent a mechanic to do this job. Is the engine possibly damaged? And should I request a new engine? Is it normal for new vehicles to be delivered to the dealers without oil? What happens when they are driven off ships, transporters, etc., etc. I would appreciate your comments
DW, Saltburn
As long as the oil pressure has held up, low oil will not have affected the engine. Yes, vehicles are often shipped with low oil. But if the dealer missed that in his Pre Delivery Inspection you have to ask what else has he missed? Did he bother to do the PDI at all?
Inspecting the drains
Following my car failing to start on a few occasions due to a flat battery, a new battery was fitted to my Skoda Octavia in March 2014. The cause of the flat battery was not diagnosed. The problem has happened randomly again about 5 times, even with a new battery. The local Skoda Garage has requested that the car is left with them for at least one week and I have now arranged this. The car was first registered in April 2012 and is out of its 3-year warranty on 25 April. The car is not due to be left with the garage until 28 May (during my 2 week holiday). How do I stand with the problem (hopefully) being resolved outside of the 3-year warranty? I would expect that since the failure has been with the car for nearly 2 years that diagnosis and remedial action in May should be at no cost to myself.
DS, via email
The most likely culprits are the boot light remaining on, the glovebox light remaining on or the interior light 'see you out' delay switch remaining live even though the light goes off. Easy to check if the boot light goes off. Just fold down a back seat. To check if the glovebox light goes out, set a mobile phone to record video, then shut it in the glovebox for 15 seconds, then take it out and replay. If it replays black, the glovebox light switch is working. If it replays light, it isn't. Assuming the fault is neither of those, switch the interior light off completely, so it does not come on when you open the doors. If you then get no drain, you have isolated the cause as the interior light see you out function.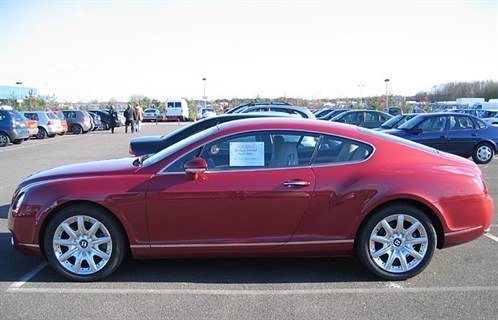 Woe Bentley
Last year I purchased a Bentley Continental GT. It has been a nightmare since, dealer administration being a complete shambles and I am engaged in a long running dispute with them. I would very much appreciate your advice. 1: The car was advertised as "stunning, low mileage" with "TV Tuner", but this does not work, for the simple reason that it was still in analogue form and had not been upgraded to digital. The dealer's position is that I, "being a knowledgeable purchaser would have known that Bentley did not begin to install hybrid digital systems until 2007. The quotation (which I obtained) is  merely to upgrade the system, not to repair it and as such we fail to see any meritable grounds to reclaim such costs." The costs are in the region of £2,750 for supply and fit, but it is nonsense to say I would have known of the switch date as the dealer well knew that this was first venture into Bentley territory. So it is really down to how you define the words "TV Tuner". Am I entitled to believe that they imply the TV to be in working order or is the dealer's position correct? 2. The Privacy Phone is missing. The handbook clearly states this as being "provided" with the car. Initially the dealer said that I should not expect to find this in a 10-year old car, but their last statement says "the car was not advertised or sold with the benefit of a Privacy Phone being fitted" and that it was my responsibility to satisfy myself with the condition and specification of the car prior to taking delivery. This I would accept had the handover not been so botched with several documents not being available at the time and other items missing and no person qualified to go through all aspects of the vehicle's operation as I would have a right to expect for a car of this nature, no matter how old. 3. Within weeks of taking delivery and with very limited mileage subsequent to driving home from Nottingham, the front suspension failed and the car had to be taken to the nearest (independent) specialist. The failure meant the front end dropped so low that the recovery people had great difficulty in loading/offloading. The cause of the failure was a broken air pipe, but because I had not then received the warranty handbook, which detailed exclusions, etc., I used my breakdown cover for the vehicle to be taken away as it obviously was not driveable. It is ludicrous therefore for the dealer to say "it is the buyer's contractual responsibility to return the vehicle to our workshops for repair in the event of a mechanical failure" and that I "should return the car for them to inspect the cause of failure", given that this statement was made in April, nearly 6 months after I had first informed them of the problem. Ultimately, the Warranty Company rejected my claim on the basis that "hoses, pipes, hose clips and pipe connectors" are excluded – in spite of my arguing that an air pipe in an air suspension system did not seem to me to be an ordinary "pipe" in the meaning of their exclusions. There have been many other problems – admin and otherwise where the dealer seems to enjoy the benefit of selective memory at best or at worst to be economical with the actuality. Please could you give your opinion on points 1 to 3?
KB, via email
1: It has a TV tuner, but the UK system has changed, so the advertisement was literally correct. The car could have sold to someone from a country that still broadcasts on analogue. (Of course, a Small Claims Judge might not see it that way.) 2: You bought a 2nd-hand car. It is not the duty of the vendor to ensure that every piece of equipment that originally came with the car when it was new is still with the car. (Again, a Small Claims Judge might not see it that way.) 3: I agree with you absolutely. For the suspension to have failed so soon after purchase it must have been developing the fault when you bought it and the dealer is legally liable. As you write, it was not possible for you to return the car to the dealer in this circumstance. I am 80% sure that  a Small Claims Judge would rule in your favour over this. Your consumer rights are explained here: /faq/consumer-rights/
Comments
Author

Honest John
Latest