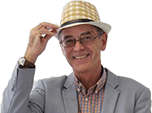 Honest John's Motoring Agony Column 2-5-2015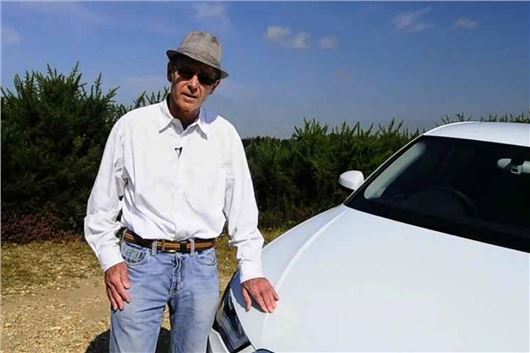 Published 02 May 2015
This weeks motoring mishaps include checks before cheques, open questions, lessor spotting, insure rescues and many more that Telegraph Cars could not publish.
As usual, emails to Honest John should be addressed to: letters@honestjohn.co.uk  Please try to keep them as short as possible.
Checkered history
I have been looking for a car for the last 4 months. I feel it is a fast game and I'm finding it rather frustrating. Most main dealers are overpriced and the cars go quickly. What's your opinion about buying privately and also can you recommend a good company for the best car inspection? It would be also good to know why you recommend this particular car inspection company.

CE, via email
RAC inspections are probably the best because they also include a comprehensive history and finance check, even into registered 'chattel mortgages' ('Logbook Loans'). But only do this if you are both sure of the car and sure that the vendor will give you first refusal subject to the inspection (most vendors will simply sell at the first sensible offer). It might be better to buy from a big dealer such as http://www.cargiant.co.uk where you have an enormous choice of more than 4,000 cars, sensible prices, and the protection of the Sale of Goods Act.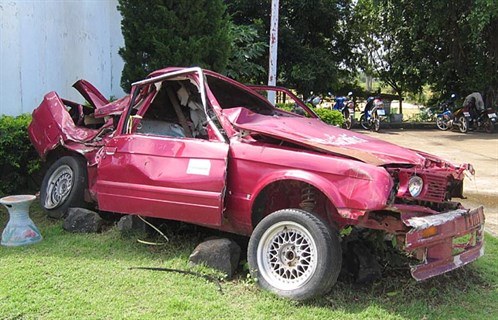 Dream topping
My beloved BMW owned for 12 years was written off by a white van and the insurance payout was a pittance. I am now looking to replace it. I like to think that as Madonna, Michelle Pfeiffer, Kim Basinger and I are all the same age, something with panache rather than a V12 engine would suit me best. I don't drive long distances and living in Wimbledon gives me great public transport so I want something more for convenience than anything. I think a small car would work best but I can't stand 'cheap and plastic' and, having osteoarthritis of my spine, I need to feel cushioned from the road. I loved the MINI, but my back hated it, I thought the Golf boring, the Audi A1 uncomfortable, the FIAT 500C fun, but that I'd tire of it. You name it, I've driven it. I've looked at the Skoda Fabia, but it's so dull I can't even bring myself to test-drive it. I still love BMW convertibles but this seems an extravagant car to buy and insure, fuel costs, etc., for such little mileage: maybe 3,000 miles a year. Anyway, I thought I'd try asking you.
RC, London SW19
I'd take another look at a FIAT 500C TwinAir on 15" wheels with 195/55 R15 tyres. They all have the improved 500 suspension and surprisingly comfortable front seats with long, tiltable squabs. (These are the best front seats in any small car.) Plus, of course, the advantage of a big sunroof. A bit dearer, consider a Citroen DS3 1.6THP 155 cabrio on 16" wheels with 195/55 R16 tyres. But, if you want status, an Audi A1 3-door in dark metallic blue and on sensible 15" wheels with 205/55 R15 tyres. That has more class than any other small car.
Open and shut case
I have a Mercedes E Class 2008 W211 2.2 CDI Avantgarde Automatic Estate. The passenger side door mirror on one occasion did not open out from the folded position after the open button was pressed on the key fob and the driver's door was opened but the one on the driver's door operated as normal. On the next few occasions both mirrors operated correctly when either of the front doors were opened, but then the passenger side mirror began to operate intermittently; sometimes it would and sometimes it wouldn't. There has been no problem with the driver's door mirror but the other one now refuses to operate at all and remains in the folded in position. I suspect a faulty contact somewhere, but where and how do I find out, and how do I get into the mirror mechanism or in fact, remove the mirror. I am an experienced engineer but need a few pointers if you could help me please?
RD, via email
There will be some way of removing the mirror pod. It either clips in place or is held in place by a screw or a mixture of both. So the first thing to do is remove the mirror pod, which will give you access to the wiring inside. You may find the body of a spider jamming the mechanism. If you need to take the mirror off, the mirror on this car is fixed through a small triangular section at the front of the door. So you need to remove the trim over that section. Then you can gain access to the fixing bolts and remove the mirror.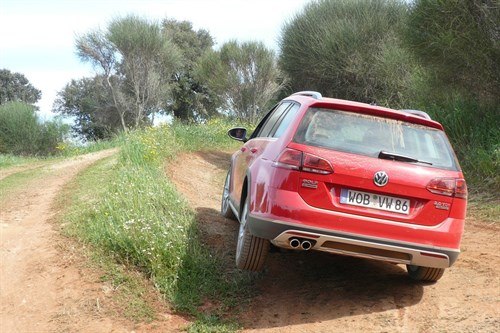 Off the beaten truck
My present company car is a Skoda Octavia Scout, which is very good, but I am very likely to choose a pick-up as my next company car for the tax advantages. I have test driven the Isuzu DMax but the ride was too hard for my wife. Are they all the same? I have not the time to test the Ranger, HiLux, Navara, L100, Amarok, etc. Which is the best of this bunch? Or should I stick with another Scout, forgo the tax advantage and stay married?
TS, Stevington, Bedford 
The ride of any tax-beating pick-up is the same because to qualify they have to be capable of carrying a tonne and that means stiff rear leaf spring rear suspension. Manufacturers compensate by good seats, which the D-Max has, and with deep 70 profile balloon tyres, which help. VW does a luxurious Amarock that can't take a tonne, so you need to check the tax implications before plumping for that. Alternatively, we recently tested the new VW Golf Alltrack 2.0TDI 184 DSG and thought it a brilliant combination of performance, handling, comfort, load-lugging and off-road ability. See: /road-tests/volkswagen/volkswagen-golf-alltrack-2015/
Pressures little
I know you have wide and varied experience of the motor trade, but I'm wondering if you've come across this problem before? My son bought a used Audi UK approved car in January this year, but has only driven less than 1,000 miles, as it's been in the Audi dealership for weeks with an oil pressure problem. The car is a 2013 B8 S4 Avant with 16k miles, 3-litre V6 engine. The problem is, when the engine gets hot after a normal drive, the oil pressure drops with a warning flashed up on the dash. The Audi technicians have replaced various sensors, but the problem persists. My son discovered the previous owner had the same problems, with the car spending much time with Audi, when they replaced several parts including oil pump, oil filter and various sensors - but the problem has not been fixed. Would you have any idea why the oil pressure drops when hot? Is this an inherent problem with this engine? My son is now worried that the engine may have long-term damage and wonders if he'd have a case for rejecting the car. Is this possible with a used car?

CCS, via email
I don't have any feedback on this. The engine is supercharged, and the supercharger will obviously get hot (not as hot as a turbo, but still hot). A lot of Audis have piston ring problems because the engines are filled with synthetic oil on the production line and this (combined with gentle running in) prevents the piston rings from bedding in. If the engine is also using oil, that is the problem. But if I were your son I'd simply reject the car as "not of satisfactory quality" with the proof that it was never "of satisfactory quality" coming from the testimony of the previous owner. Take the V5C, spare keys and all documentation for the car back to the dealer and tell him you want your money returned. Law here: /faq/consumer-rights/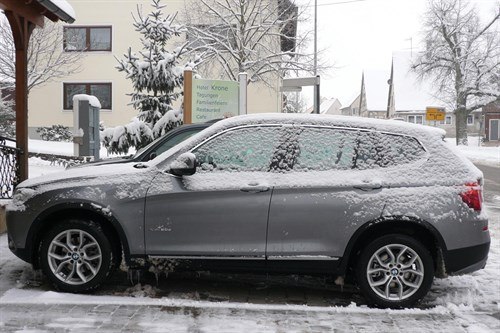 Hiring a temp
I have ordered a BMW X3 2.0d SE Auto. The dealer does not have any in stock and delivery will be around September 15. Audi has now take back my faulty Q5 my and I am currently using loan vehicle until May. I need a temporary vehicle for my work, covering around 2,500 miles a month. I have looked on the Internet at hiring and short-term leasing, but all are very expensive. Do you know of an alternative affordable method of hiring a vehicle for 5 months or less, as I do not want to be tied in any longer?

AM, via email
Some leasing companies specialise in short term leasing as this is advantageous to car manufacturers producing more new cars than there is demand for because it makes a bit of money while turning the cars into used cars at a lower price point. http://www.dsgauto.com may be able to help. Of course, there is a restriction of choice.
Haggle Rock
I am looking to purchase a Hyundai i10 Premium auto with metallic paint. What price approx. should I get from my local Hyundai dealer with some haggling. I ask because I have checked  a company on the web www.buyacar.co.uk who are quoting £10,677 including Road Tax, delivery charge and metallic paint. This is a saving of £1,432 on the list price. My local dealer talks in terms of a discount of a few hundred of pounds nowhere near the on line price. Is my local dealer not giving me a good deal? Or am I missing something?
JS, Nottingham
Try http://www.drivethedeal.com ; http://www.carfile.net ; and http://www.carwow.co.uk/ The dealer won't have much scope to give you a bigger discount unless he has very high turnover which earns him volume discounts from the manufacturer. Beware false volume discounts based on fleet sales where you do not become the first owner of the car and where you do not get the V5C registration document for 3 - 9 months.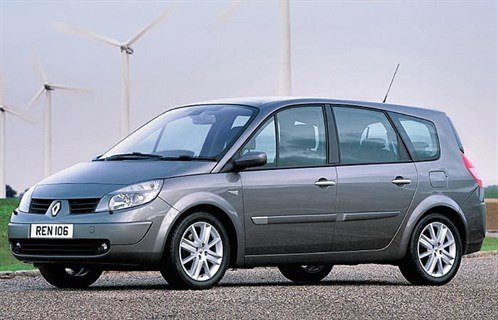 Anchors awry
I own a 2004 Renault Grand Scenic 7-seater, but the dashboard shows a warning 'hand brake faulty'. Please where I can service the handbrake because a new unit costs £400.
AA, via email
This is one of the standard costs of electric parking brakes and is actually quite cheap at £400 a side. In a VW Passat it's at least £600 a side. Once moisture has got into the motorised units they really need to be replaced. But if all that has failed is the brake pads then that is a cheap replacement job.
Slippery slope
I sent a completed V5C form to the DLVA approximately a year ago and received a confirmatory slip in the post acknowledging that I was no longer the owner/keeper of a vehicle. This was important as a fine was involved if the process was not completed. I have just sold another vehicle, supplied the requisite V5C paper form to the DVLA and received in the post a refund of road tax from them that I was due. I have not received a dated formal confirmation from the DVLA that I am no longer the registered keeper of the vehicle. Do I need to confirm these details more proactively with the DVLA? I don't wish a fine on my shoulders.
JL, Petworth
If you have the refund of the road tax in the form of a cheque, then photocopy it and keep it together with any other documentation you received. But the refund of the VED alone proves that the DVLA has acknowledged that you are no longer the vehicle's registered keeper.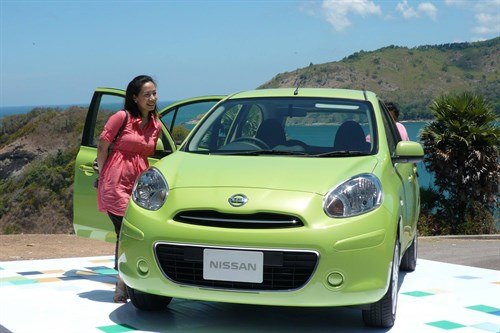 Guest appearance
I would very much appreciate help in finding car insurance for my son, age 46, for one month (July 2015), to help with the driving whilst he is in the U.K. He lives in Phuket, Thailand (has been there 10 years, and runs his own International School), and has a full Thai Licence (photo-card, as in UK), with no penalties, endorsements etc.  I would be prepared to change Insurer myself if it would help.
SH, via email
Doubtful. And most insurers know that in the past a Thai driving licence could simply be bought. Try http://www.tempcover.com/ and http://www.dayinsure.com/. Saga will do it if you are insured with them.http://www.saga.co.uk/insurance/car-insurance/ Apparently http://www.budgetinsurance.com/ will. No joy with any, or too expensive, the answer might simply be to hire a basic car with insurance included. 
Service paradise?
I have a 1-year old RAV-4 2.2 diesel auto, it's just had its first "free" service and the garage has offered me an "inflation proof" service plan costing £870. It covers 2 full and 1 intermediate service, 2 MoTs and no charge for oils fluids filters, etc. I know from current prices that the services alone would come to over £740 and then there would be the consumables. Working on the theory that anything that sounds too good to be true is too good to be true, what would an experienced expert say?
IP, via email 
If the service plan includes a change of oil and filter at least every year and a change of brake fluid at the third service then it may be worth taking up. If it doesn't guarantee to do this, then don't take it up.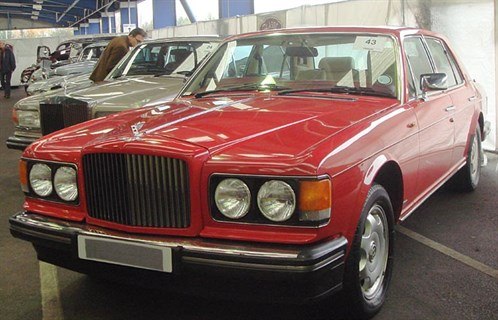 Swiss Roller
Not sure if anyone is able to help me here. I am getting pretty confused. I am a Swiss national residing overseas in Asia and flying into the UK and planning to purchase a website advertised car. I then wish to travel with this car through Europe to Switzerland and have the Car there then re-registered. I need to know what is required for me to have arranged to have this working without any troubles. I read that I need to have an insurance but it seems to be impossible for me to get a quote. The Car in question is a 1990 Bentley Turbo R 6.7 LHD automatic at £10,000. Where can I get this done so as to legally travel with the car for approx 1 Month? Hope to find some assistance.
PF, Jakarta, Indonesia
UK insurers make this difficult. Get in touch with one of the classic car specialist insurers listed in this directory: /useful-websites/tax-insurance-warranties/ But the car also needs to have a current MoT and be UK taxed to drive it in the UK at all, so it might work out cheaper to simply have the car shipped to Switzerland. You will also need to contact the Swiss consulate to find out what the legal requirements are to import a car to Switzerland. Everything is possible. People do it all the time. But you have to jump through a few hoops.
Luber alles?
I wonder if I could ask your advice regarding oil changes for a new VW Polo petrol 1.2TSi, which my wife is about to take delivery of? Traditionally with new vehicles I have always made the initial oil and filter change at about 1,000 miles and thereafter at 6,000-mile intervals. Is the first early change still appropriate now that I believe manufacturers use a different non-standard oil at the time of production and sale?
MW, via email
No. That's the wrong thing to do with a modern engine filled with synthetic oil on the production line. You need to impose some high piston loads on the engine early in its life and not change the oil until after the first year or 10k miles (whichever comes first), otherwise it could become an oil user. Do not run it in gently.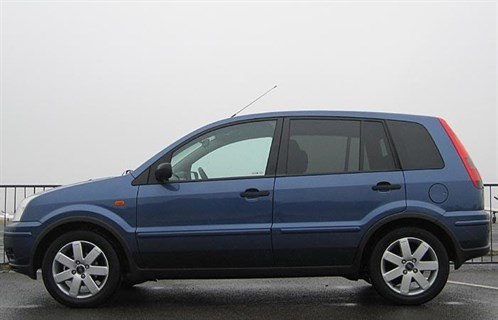 Confusion
My mother-in-law bought a 2008 Ford Fusion Diesel last December. It has an intermittent, unpredictable power loss problem, occasionally completely stopping, on other occasions, limping home. Most of the time it drives completely normally. We notified the dealer within the 3-month warranty period (which has now expired) but the symptoms never repeat when it's taken to the garage. It's been checked with two separate diagnostic readers, both showing no fault codes. The dealer seems unsympathetic as the car never displays the fault when it's taken to him. The car is unsalable as it is and we can't establish a diagnosis as to what may be wrong. For a 70+-year-old lady, it's become a load of unwelcome stress. Any suggestions would be gratefully received.
TH, Braintree
The vehicle diagnostics should record what has happened. If they don't then the reason could be something that they don't record, such as intermittent failure of the fuel tank sender pump that might be due to a bad earth to the sender pump itself or its relay.
Small-minded

My wife rather likes the SEAT Mii by Mango, which has the 75PS engine. What's your view of the new 115PS unit in the Vauxhall Adam? The small boot in the Adam is not a major issue for her; less so are the customization options.
RD, Rowlands Castle
I like the basic Up, Mii and Citigo but I definitely would not pay big money for one just because it was a special edition. The new 1.0 115PS engine of the Adam is technically cutting-edge, like the Ford 1.0 EcoBoost and Peugeot 1.2 PureTech. John Slavin tested the Corsa 1.0 Turbo 3-cylinder here: /road-tests/vauxhall/vauxhall-corsa-10-turbo-2015-road-test/ Apparently the Adam is much improved by it, but is still not as intrinsically stylish as a FIAT 500, so won't hold its value as well. A MINI One isn't the alternative it would seem because they load the price with delivery charges and a lot of extra money for kit like the Pepper Pack. If I were you I'd be looking at a Citroen C1 or Peugeot 108 1.2 with the electric sunroof. The cheapest way to get a suntan in a car.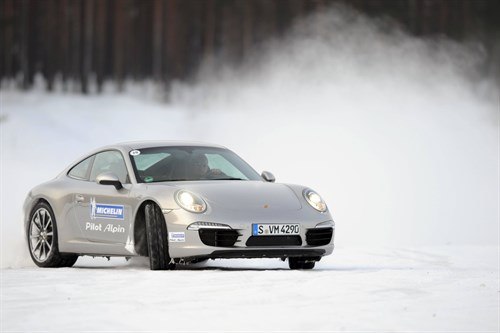 Porsche & tears
I am selling my Porsche 911/991 as I need something more practical to carry growing kids, bicycles etc. I was thinking of an RS4. A few questions. Is it too late in its production cycle sensibly to buy one? Are there any "must have options"? Any colours to avoid? Anything you would recommend instead?

PR, via email
Outstanding cars. There can be some huge expenses. Or they can be reliable up to around 80,000 miles. The RS5 coupe and later RS4 B8 from 2012 continued with the same V8 with a new chassis and drivetrain after production of the B7 RS4 ended. I was driving both on the ice in Finland in March and I asked about reliability. The owners said they had been fine. I thing buy now before V8s disappear from cars like this. You need satnav, but don't spend too much on the options (you could spend £30,000). RS4 car-by-car entry here: /carbycar/audi/rs4-2006/
A matter of a pinion
I started my Toyota Yaris, reversed 10 feet, switched off the engine to speak to my brother. Now the engine doesn't turn over. No click or anything from ignition. Battery fully charged. I am 65 and stuck 90 miles from my home.
BB, via email
I suggested that the starter motor must be jammed on the starter ring. On a level surface, put the car in 1st gear and with the help of a few friends try pushing it backwards and forwards. That might free the starter pinion from the flywheel starter ring. (BB emailed back to tell me it had.)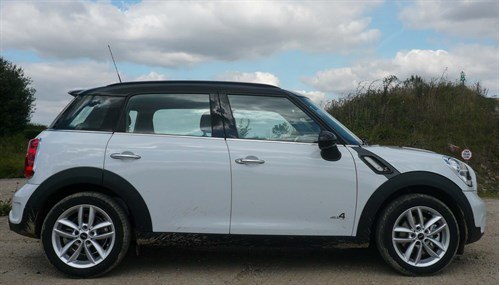 Leakproof
6 months ago my wife and I purchased a MINI Cooper S Countryman
three and a half years old with 55k miles and full service history from a car supermarket. Last week, its service was due and our local garage discovered that the oil solenoid seal had leaked and quoted us £300 to fix it. They checked with BMW MINI and advised us that because this was a known issue we should take it to them and see what goodwill could be offered. How do I challenge the car supermarket's 114 point vehicle inspection certificate as I have been advised to do by Trading Standards? Is there case law that sets a precedent for ignoring these pre sale checks? I have read their checklist and under 'vehicle lift check' there are only two items where oil leaks are mentioned, i.e. "inspected": the gearbox and axles. I assume the solenoid pump is not covered, then?
JC, via email
It doesn't matter what is supposed to have been checked in the 114-point check. It could have been missed. If a fault occurs within 6 months of purchase the law assumes that the fault was present or developing on the date of sale and a 114 point check certificate is not an adequate defence against this: /faq/consumer-rights/
No rest for the wicked
I got a parking ticket on Sunday 5th April. It was a bank holiday weekend and I was parked in a resident's only bay in Newham that normally does not allow parking between 8am/10pm.
LV, via email
Depends on the local parking byelaws. Read what it says on the street signs and the machines. If you find that you have been wrongly ticketed, then appeal to: http://www.trafficpenaltytribunal.gov.uk/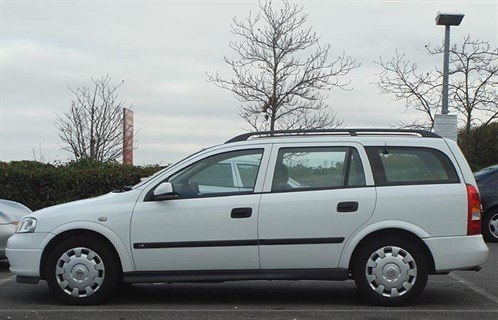 Good yearchange?
When I was obtaining quotes for the annual service for my 1998 1.8 Petrol Astra CDX 16 Valve Estate, a local garage asked me when the gearbox/ transmission oil had last been changed. I have not been able to check this, but my Haynes maintenance manual for this car indicates that there is no manufacturer oil change schedule for it and that changing the oil involves taking off a cover plate on the transmission, plus refilling the unit through the gearbox indicator light aperture. Does this mean that it never needs to be done, irrespective of how old the car is? Your guidance would be most welcome.
CF, Appleby
My advice is to change it once in a car's life at 12 months old, because at that time the transmission oil will have picked up all the bits of shrapnel broken off during the running in of the gears before it gets ground up into tiny particles that can get into the transmission bearings. (No one takes this advice because no one can be bothered, including myself.) Your car's value is now negligible, but if you are fond of it and simply don't want to go through the hassle and cost of replacing it, there is still some point in replacing the transmission oil even at this stage because by now it will have degraded and become contaminated with moisture.
Comments
Author

Honest John
Latest