Honest John's Motoring Agony Column 16-5-2015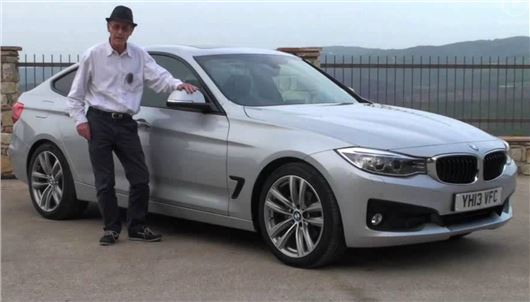 Published 16 May 2015
This weeks car capers include assaults on batteries, sunshine states, recycled bike racks, diluted diesel, sitting uncomfortably and many more that Telegraph Cars could not publish.
As usual, emails to Honest John should be addressed to: letters@honestjohn.co.uk  Please try to keep them as short as possible.
Dim, son
I have a 2003 Jaguar XJ8 with 70k miles and in mint condition. I love it and don't want to sell because it's got years left in it. My problem is that the battery keeps going flat. It's a new battery (December) and I've checked it's not defective. The alternator is OK. There must be a drain somewhere, but two auto electricians have failed to find it. 
FA, via email
Most likely to be the dimmer switch for the interior light. Try switching it off completely (so it does not come on when you open the door) and see if that isolates the dimmer switch as the cause. (Could also be the boot light or the glovebox light not going out when the lids are closed, or the car not being properly locked.)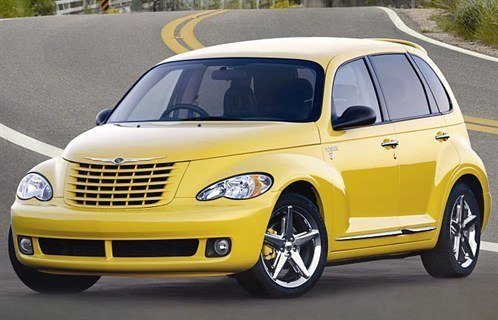 Tampa proof
I live in Florida for 6 months of the year and own a PT Cruiser bought new in 2005 that has done 34,657 miles. I had to get the fan coolant unit replaced and was told this was a common problem, but unusual for such low mileage. The car was vibrating at idle when using the a/c. Also replaced have been brushings, a CV joint boot and mention was made of front and rear struts that may need attention. Would you replace or accept that these problems are the norm for this car? It is run once a week around the block during our absence.
WC, via email
Normal. It's now a 10-year old car and Florida suffers high humidity. Radiator fans usually fail because the coolant sensor/sender switch screwed into the water jacket of the block fails. Sometimes they jam on so the fan is on all the time. Sometimes they stick so they never switch on. But it is crucial that they do switch on because of the Florida heat and the a/c. 
Horrorlogical
I have long thought that my Nissan Note, bought new in December 2012, overstates its mileage. Now I have proof. A regular journey that we make on which every other car clocks 91 miles, is always 95 miles in the Note. Does this mean the speedometer is equally inaccurate? 
DC, via email
It's illegal for a speedometer/odometer to over-read by more than 10% or to under-read at all. So most are set to over-read by about 5%. You can check by using a smartphone App that tells you your true speed by GPS and comparing that to the speedometer.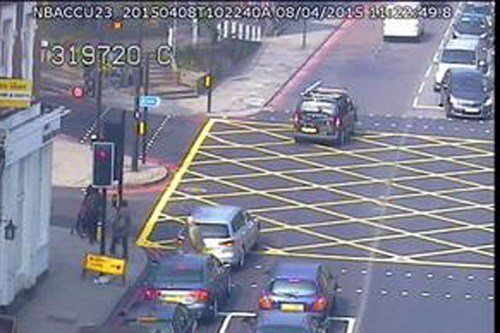 Boxer rebellion
I have recently been served with a penalty notice for entering a box junction in London. I was following a line of cars and as I approached the junction I slowed down, as I didn't want to get caught in it. The line of cars was progressing through, so I thought I would start to follow, only to see that they suddenly stopped. The front part of my car was in the box, the rear outside. I immediately reversed to try to get out of the box, but the car behind was too close so I could only reverse a bit, leaving my front wheels in the box. Do I have a case for appeal? Or is this just another case of TfL being unreasonable and hounding the motorist?
FJ, Haverfordwest
Appeal using the Traffic Penalty Tribunal. But on the evidence I don't think you have a case. The rule is, "Do not enter the box junction unless your exit is clear". The difficulty that creates is that to comply, every car must stop and wait until the car ahead has cleared the box and, of course, that is completely impractical.
Last chance saloon
We currently drive a 2008 SAAB 9-3 1,998cc petrol automatic Vector Sport 4-door saloon and are thinking of replacing this soon, as we are concerned that, given time, spare parts may become difficult to obtain. We like the comfort and the capability of quick acceleration at roundabouts, etc., as well as space for my golf clubs and wish to stay automatic. We cover a mileage of about 10,000 a year and due to the threat of extra costs/restrictions for diesel we prefer to remain with a petrol engine. We would prefer a slightly higher seating position to relieve arthritis but this is not essential. We have the residual value of the present car plus about £20,000, or slightly more. What would be your recommendations?
AC, Hatfield
A direct replacement would be a Mondeo 2.0SCTI EcoBoost 240 Powershift. But that is not higher. Or a Jaguar XE 2.0 SE petrol automatic at £26,990 on the road. It's difficult to find quick used petrol automatic SUVs because they have mostly been diesels in order to achieve acceptable economy. Ford does a Kuga with its 160PS 1.6 EcoBoost engine and 6-speed torque converter autobox, but I haven't driven it.
Super charger
I am interested in buying a 4.2 V8 supercharged Jaguar XJR as a weekend car. 2006, £60k new with 70k miles on the clock and Jaguar servicing history, it will cost approximately £12k. I would appreciate your feedback on any obvious problems looming as this seems a lot of car for the money - could this be a potential money pit?  I am of course aware of the high road tax and low mpg.  Also, at this low cost, is maintaining Jaguar dealership servicing worth it?
PH, via email
I actually got 29mpg from a 5.0 litre Jaguar XFR, so they needn't be too bad, though they will be at their worst in town. I think you need to get this car properly inspected because there can be problems where the aluminium exterior panels meet the steel structure. But we don't have enough feedback on it to advise in detail: /carbycar/jaguar/xj-x350-2003/ 
Cyclecar
5 years ago I asked you for advice on a small, low cost, economical car that would take a tow bar to carry my bike rack. You pointed me towards a Hyundai i10 and it turned out to be brilliant advice. The car has done its job and has been no trouble. Now I need exactly the same advice again as the new i10 won't accept a tow bar and I refuse to pay for a new rack (not needed) and system that Hyundai have created for this purpose. The only car I have found is the Suzuki Celerio (now that its broken brake pedal is fixed.) Any advice would be welcome. I do less than 6,000 miles a year.

AS, via email
The Celerio was fixed very promptly after the brake pedal disaster. Actually this was a safety feature because the brake pedal assembly was designed to break away in a crash so it did not injure the driver's feet. Unfortunately on the first RHD UK spec cars fitted with it, the pedal cage broke away too easily. If the car is Euro Type Approved for a towbar it would have to be fitted with the approved towbar for it. You could not re-use the i10's towbar. But the rack (I guess a Thule towbar rack) can be re-used.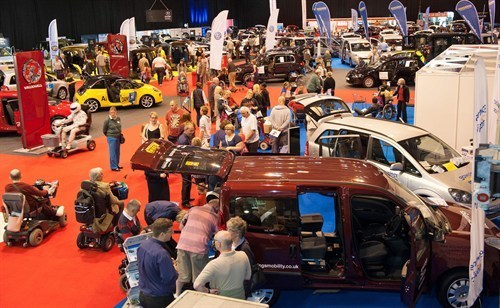 Enabling the disabled
Following a stroke my brother is now partially disabled and no longer drives. My sister-in-law drives him and needs a hatchback into which she can easily load a small mobility scooter. What models can you recommend please. Preferably, the floor should be flat so she does not have to lift over a lip. Also petrol, please. What are the criteria for obtaining a mobility car, please?
BF, Tunbridge Wells
This website explains entitlement and how to claim: http://www.nidirect.gov.uk/disability-living-allowance-rates-and-how-to-claim/ Really she should be looking at ramped 'Wheelchair Accessible Vehicles'. Try: http://www.brotherwood.com/ There is a huge event where all will be on show at Donington Park, Derby on 25th - 27th June:  http://www.mobilityroadshow.co.uk/ If no allowance is possible and funds are tight, then a small used estate car such as a Ford Fusion may suit. Currently a Ford EcoSport has a side opening rear door and a relatively low load height.
The Jazz swinger
I'm back again. This time for your opinion on the following spec, of a car I've seen. It's a 2008/58 Honda Jazz 1.3CVT, 56k miles, priced at £5.5k with movement. Your opinion and advice on the powertrain, would be appreciated.
CM, via email
That will be the original Jazz 1.4iDSI CVT-7, not the Mk II Jazz. It's quite expensive for a 7-year old Jazz, but the mileage is reasonable and the Jazz is one of the most reliable used cars, so try to get it for £5,000 if you can and pay a bit more if you can't. (he got it for £5k.)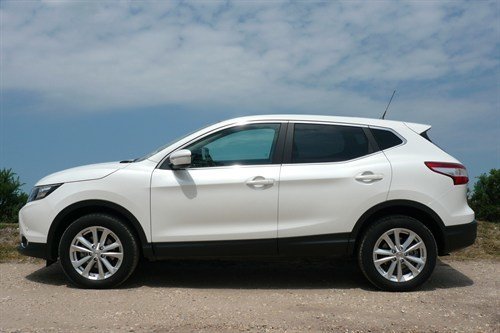 The water margin
We purchased a brand new Nissan Qashqai in November last year. It broke down last week and had to be recovered. The garage we bought it from is saying we have to pay for the draining of the tank because of water in the fuel and the damage it has caused to the injectors, because we put the fuel in the tank. We have contacted our filling station (a supermarket) that confirmed and showed us reports proving that its tanks had 0% water on the date we purchased the fuel. Nissan maintain it's our responsibility and is adamant that this is what has caused the problem. We have a 3-year warranty (at least we thought we had). What do you think?
UJ, via email
Unless you can prove that there was some sort of leak into the tank due to a manufacturing defect, this is not a warranty issue. Water in fuel is usually the result of water in fuel in the underground holding tanks at the fuel station. So it depends what you want to do. Do you want to go to the considerable expense of having an expert witness such as http://www.ssandg.co.uk/ or http://www.scotiavehicleinspection.com/ check the vehicle for water leaks into the fuel tank? Or, if you always obtained your fuel from a single supplier, do you want to pursue the fuel station, which has already denied any water in its fuel? It is possible that if the vehicle was filled with high percentage biofuel (which has a higher water content) and left for a long time unused, then condensation created the water in the fuel. But I have never heard of this happening before.
Hire praise
I felt I must write to commend Auto Europe & Enterprise Car rental who were involved in a recent car hire in Malaga, Spain. I always go through Auto Europe as they have an 0800 number and any operative I have spoken to are clear and concise and know the market.  In this instance I went with Enterprise (as they were rated best on the Auto Europe website) and an 8-day hire was £84.00, including full tank of fuel.  This was for a medium sized vehicle, which turned out to be an immaculate Toyota Auris with 7k kms.  At the Enterprise desk we were not hassled in any way to take the usual "add on" insurances and were given 2 bottles of water (a nice touch).  A full inspection of the vehicle was carried out before/after, again by very courteous staff. A very strong recommendation for both parties.
AN, Belfast
That is a very good deal.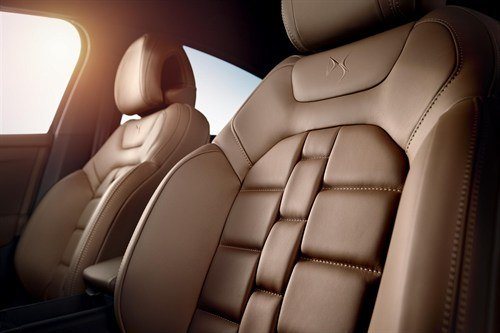 Lemon aid
I have just purchased a 2014 ex-demonstrator Citroen DS4 DSport. I am finding the driver's seat very uncomfortable on my posterior. When I contacted the sales manager whose car it was he said it was the most comfortable seat he had sat in. Is there anything I can do other than getting a cushion?
DM, via email
If it's on ridiculous 19" wheel, then blame the 225/40 R19 tyres. You can make the ride less jarring by switching to 16" with 205/55 R16 tyres. We didn't have any trouble with the seats themselves either on our original test: /road-tests/citroen/citroen-ds4-2011-range-road-test//  Or when driving an updated version of the car with the 1.2 Puretech engine late last year: /carbycar/citroen/ds4-2011/?section=road-test/ This came on 17" wheels with 45 section tyres.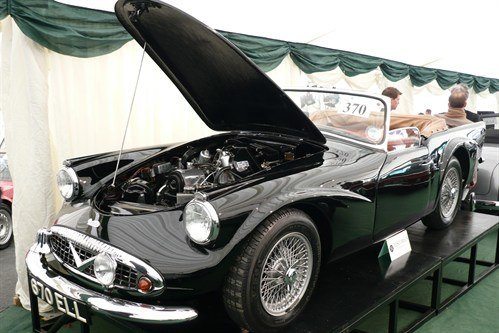 Gambling on Darts
I am trying to find a 1960s Daimler SP250. I was hoping to try to track down a "Barn Find" type car, so that I can take it apart and restore it completely using most of the original kit, and replacing the steering with a rack and pinion system and upgrading the brakes, suspension, etc. Quite a retirement project. I would like to know how best to search for a car, online efficiently, without spending days looking in the wrong places? Any tips about search engines? I have not tried any of these as yet. I have found a dealer who specialises in SP250s, but we cannot agree a sensible price for a car that was brought back from South Africa several years ago, then taken completely apart. The chassis is apparently very good. The rest is all looking very tired. The previous owner (who the dealer bought the car from) was doing the restoration, but died before he could complete the task. The dealer is giving me no guarantee on the car, engine and gearbox, etc. I feel that the car is ostensibly a pile of wreckage. But I can see it is possible to complete it after investing a pile of cash. The selling dealer claims that the engine is good, and that the previous owner had already fitted new pistons and refurbished the cylinder heads, but he cannot say if the heads have got upgraded valves and seats for unleaded fuel. For all I know the engine block could even be cracked from frost damage, whilst it has been back in this country, so this car is an unknown quantity. His price is £13k, which I feel is quite steep, for what it is, considering its current state. Or do you suggest that I simply walk away and look for another better car to restore fully? The dealer apparently wants to raise some cash for a house-building project, so I could try to bid him on the car, at around £8k. Maybe this is still a bit too much, what do you think?
IH, via email
This is our take on the Dart / SP250: http://classics.honestjohn.co.uk/reviews/daimler/sp250-dart/ There are four advertised on the page from £29,995 to  £36,250. Chris Evans bought a well-known police version at a Historics auction last year for £50,400. But the problem with restoring an SP250 is parts. Some bits and pieces came from mass produced cars. Others were bespoke, and to replace them could either mean a long search or having to commission them to be replicated. That could take the cost of a restoration way past the £50,000 that the best cars make. The engines alone were only ever fitted to the SP250 and the V8250 'Mk II'. Better to buy a perfect, restored car. Or, as a resto project, better an Austin Healey. An SP250 recently featured in 'Car SOS' and was modified by Fuzz Townsend with rack and pinion steering and power brakes.
Comments
Author

Honest John
Latest