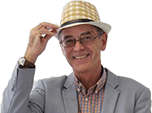 Test Drives to Hell. Car Salesmen Recall Their Worst Nightmares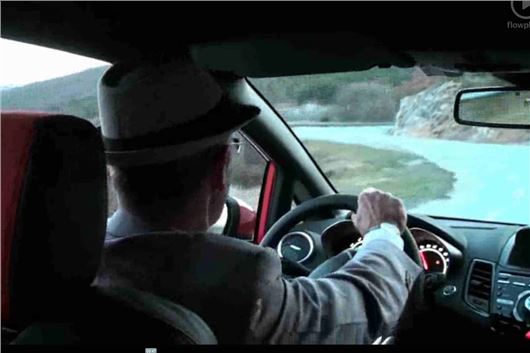 Published 13 April 2015
Leasing company Flexed.co.uk brings us car salesmen's most bizarre, most costly and most hilarious test drive nightmares.
"It was when we arrived in Dover that I genuinely thought I was being kidnapped"
Flexed.co.uk asked over 200 car sales people about their most surprising test drives, and almost all of them had a tale to tell. Here are six of the best:
Mohammed: "Customer asked if we could stop off 'to pick something up from a shop'. It turned out it was B&Q, and we ended up driving back to his house where I helped him unload a boot-full of paving slabs he just bought. That explains why he wanted to test drive the estate version, I suppose."
Dave: "Our dealership does 24 hour test drives for our top-notch ranges, and one guy managed to put 1,200 miles on the clock in that time. We asked where he'd been, and he said 'Scotland'. We're based in Essex."
Stacey: "Shortest test drive ever. Off the forecourt, straight into the side of a bus. I didn't get the sale, either – they said they didn't like the brakes."
Jess: "I got in the car with the customer, and he stank. Really stank, like he hadn't washed in a month. I took him on the shortest route possible with the window down and my head virtually out of the car. I'm pleased to say he bought the car on the spot."
Martin: "Yeah. I suppose it was when the car went into a hedge on its side that I realised that this elderly chap probably wasn't a very good driver. Nobody hurt, but the demo car was a write-off."
Greg: "What looked like a routine test drive turned very weird when the customer's two mates got in the back. They both looked like gorillas and that put me on edge from the start. Then the customer kept ignoring my directions, and we ended up miles off my test drive route. It was when we got in the queue for Dover Ferry Terminal that I genuinely thought I was being kidnapped, and thought about quietly calling the police. It turned out he thought my directions were only 'suggestions', and he wanted to try a bit of motorway driving. And yes, they bought the car, and I never dialled the third '9' on my mobile phone."
If you are selling a car privately, always remember to check the buyer's insurance before you let him test drive the car. Many private policies no longer cover driving someone else's separately insured car.
Comments
Author

Honest John
Latest