Honest John's Motoring Agony Column 25-4-2015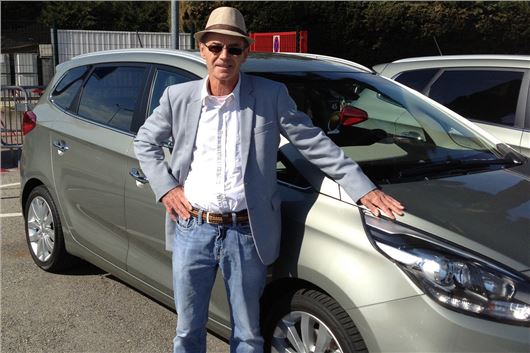 Published 25 April 2015
This weeks motoring angst involves exchange rates, classic Capris, evil odours, cushioned cars, bedmodiles and many more that Telegraph Cars could not publish.
As usual, emails to Honest John should be addressed to: letters@honestjohn.co.uk  Please try to keep them as short as possible.
Hedgeamoney
I understand that large multi-national companies will hedge to restrict the impact of currency fluctuations but for some time the Euro has been weaker against the pound. In your opinion (and I recognise that it works both ways for major components/engines, etc.) has this been properly reflected in the price of imported continental manufactured vehicles or are importers making hay? May I congratulate you on making such a brilliant contribution to motoring journalism over the years.
SK, Sandbach
Car prices are subject to supply and demand and that's what determines them. Obviously if the price became ridiculous, then demand would drop. If you're thinking of buying a car made outside the UK then you'd better do it before the election because if the wrong party or an unsuitable coalition gets in, then Sterling will immediately plummet and soon after carmakers will try to pass on as much of that as they can.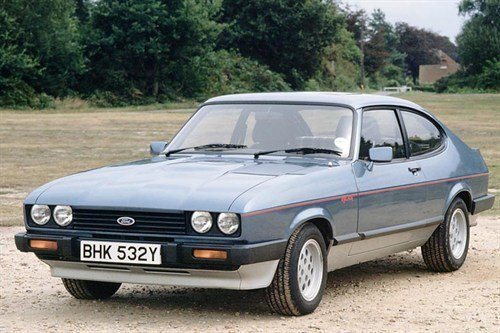 The car he always promised himself
I own a 1983 Ford Capri 2.8 injection, which I purchased at one year old with 11k miles. I had a company car at the time, so just drove it weekends, then laid it up with 50k on the clock.  I have now pulled it out of the shed and a taken it to a small local garage who purport to be specialists in classic cars and asked them to renew the battery, change all the fluids, free off anything that needed freeing off and overhaul the brakes.  The bill came to about £4,000 with VAT.  That was last autumn and I have just taxed it from the 1st April. Q1: I am now driving it again and find the brakes very spongy and lacking bight. Do you think I ought to wait a bit, to see if they will sharpen up, or take it back to the garage pdq? Q2. My garage man says driving it on unleaded fuel will be fine.  I'm not so sure.  What's your advice?
GN, via email
Probably wise to have another change of brake fluid, or at the very least get the airlock or moisture lock pumped through. Should be okay on Superunleaded (definitely not 'Premium' unleaded) but you could use an anti valve seat recession lead replacing additive from someone like http://www.millersoils.co.uk  You got it back on the road at the right time. These things are shooting up. But don't try any burnouts. Capri 2.8is had quite weak rear diffs.
Something rotten
The smell of stagnant water fills the cabin of my girlfriend's Peugeot 207 SW when the fan or the aircon system is on first thing in the day. The aircon man has twice deodorised the aircon and recharged it to no avail. He is baffled along with the contributors on the Back Room Technical Section. He then tried a double strength bomb, which was fine until it wore off. There are no water leaks. The car is 3 years old and the problem only occurred in the last three months. Have you any idea what could be the problem?
SB, via email
The smell is of bacteria growing in condensation in the ducting. So if when you come to the end of a run you switch the a/c and heater to maximum heat output, that should both dry out the condensation and kill the bacteria in the ducting. Of course the other thing you need to do is replace the pollen filter. If you don't do that and it's become a bit sodden, the smell will pervade the cabin of the car. (SB emailed later to tell me this worked.)
dCI Brooks
I run a 2010 1.5dCI 86 Clio non-DPF and, taking on board your points about getting expensive after 4 years, I am considering the 1.6dCi engine in a Megane Coupe. But even after this engine being around for a few years in both 3 and 5 door Meganes, there are no entries under the Real MPG section. Nearest I can find is with the Qashqai, but a different car altogether, so even better mpg from the Megane, I guess. Any thoughts on actual Megane mpg figures, yourself, please?
 
 FS, via email
The Scenic 1.6dCI with stop & start is showing an average of 51.9mpg. That suggests to me an average of 55-60mpg for the same engine in the Megane. But the Megane is up for replacement by a new car soon. The nearest equivalent that is new is a Nissan Pulsar 1.6dCi.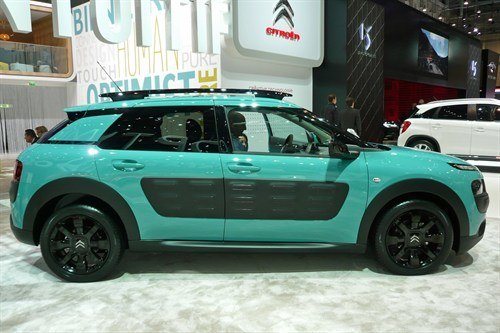 Padded sell
My Daughter is looking to buy a Citroen Cactus. Which is the best engine and wheel and tyre combination, annual mileage 15,000?
KW, Poulton le Fyde
1.2 Puretech 110PS. 16" wheels with 205/55 R16 tyres. The 1.6 diesel is economical, but you have to add AdBlue, the container fills the spare wheel well, and after 3-4 years costs could escalate.
Passat imperfect, tense
Thanks for the wonderful job that you are doing. I currently drive a VW Passat 1.9TDI and my daily commute is 110 miles. As I'm living in London, the plan is to find a local job come September and will be looking to replace my VW. The 1.9TDI is a very reliable engine so far. However, I can't say the same for the tyre wear and electrics. Because of these two issues VW is at the bottom of my car list. I love the BMW 5 Series M Sport Touring, the Mrs loves the saloon. I have also looked at the 3 Series and I like the interior, but I'm not keen on the external styling. I'm also impressed by the Mercedes C Class. Living in London and covering around 6,000 to 8,000 miles locally, plus potentially an additional 6,000 motorway miles on holiday trips, would you recommend petrol or diesel in any of the cars above? Overall, which of the 4 cars above would you recommend? Also, what would you personally recommend as a compromise, knowing that I currently own a VW Passat and is looking at the above cars?

SM, via email
Diesels that don't meet EU6 and petrols that don't meet EU4 will soon be banned from London, so if you're thinking 2nd hand, don't think diesel. Also, for 6k - 8k per year the additional cost of fuel for a petrol engine is likely to be far less than the additional cost of repairs and maintenance for a diesel. I wouldn't have an M Sport unless driving on motor racing circuit track days was the most important thing in my life. Give me the comfort of an SE on sensible wheels any day. 
Glossed over
I read all the info regarding the new 95PS 1.0 litre petrol engine in the refreshed A1 and finally received a brochure from Audi, dated Dec 2014, showing the cosmetic updates, new options, etc., but no mention anywhere of this new engine. It simply lists 1.4s with two outputs and a 1.6 diesel. Last minute change of mind, printing error (huge), or what can you tell me please?
FS, via email
Printed brochure take a long time to print and are usually out of date as soon as they are printed. As you write, this brochure was dated December 2014. There is no such excuse for online 'brochures' and the 1.0TFSI is clearly an option there: http://www.audi.co.uk/new-cars/a1/a1.html#/SE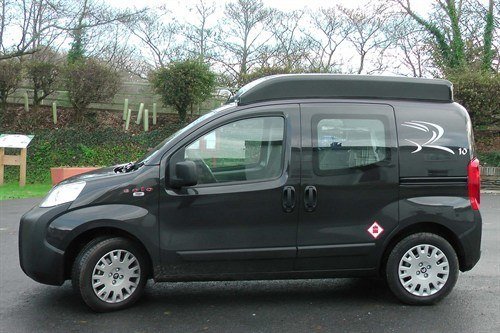 Lab tested
I read your previous advice about a car for sleeping. You mentioned the 2001 - 2006 Honda Civic 5-door in which the seatbacks can be reclined so they align with the rear squabs. I'm spending the summer touring Britain and Ireland and I would like to buy a car in which to sleep in lieu of the terrible hotels I recall from my last visit. Any additional suggestions? Just me and a Labrador. Thanks so much. 
DN, via email
It will get a bit smelly inside with the lab, but this could be ideal: /road-tests/citroen/citroen-nemo-romahome-r10-solo-2011-road-test//
Beavis butts heads
I have received a notice to pay £60 from Vehicle Control Services for "stopping on a roadway where stopping is prohibited". Their photographic evidence shows that the car was stationary for 12 seconds. My husband did not stop the engine or get out of the car, but dropped my friend and I off near to John Lennon Liverpool Airport.  We usually pay £25 to park for a week, so this charge of £60 for 12 seconds is exorbitant. I have appealed to VCS. What will happen if they refuse my appeal and I have to go to IAS? Can you advise me? I am 70 yrs old and am finding this distressing.

NC, via email
If you find it distressing, pay up so it goes away. Chip shop owner Barry Beavis appealed against just such a private parking penalty and the Law Lords in the Court of Appeal spent two months deliberating as to whether or not Parking Eye could enforce contractual penalties of this type. The ruling announced on 23rd April is that parking enforcement agencies can enforce reasonable penalties against drivers as a "commercially justified deterrent" as long as the charges (£85 in this case) are not "not extravagant or unconscionable". For this to change, the Supreme Court would have to rule against the Appeal Court decision: /faq/private-parking-penalties/
Hyber-hating
I simply (absolutely) do not care for the concept of the hybrid power pack (I hesitate to call it an engine). I do not like the hybrid concept in a road car. I like it less in a race car. I perceive the hybrid as stop-gap invention - an engineering dead-end. At least, I hope it is a dead end. To have a race car powered by a hybrid engine is just horrible. The notion of having a race and then requiring the racers to stop repeatedly for this and that is just horrible. This is the corruption or perversion of the intention
PD, Lymington
F1 cars are fuelled for the entire race. Malaysia was a decent race. Ferrari won fair and square and was fourth (after a puncture) so now there is competition to the Mercedes. F1 cannot continue unless it can be justified. And the development of new technology that can make all cars more efficient is the justification. Manifold in head engines are brilliant. My Peugeot 308 develops 130PS and 230Nm torque from just 1.2 litres, which makes it a great driver and still delivers 48mpg. Hybrid technology means a Mercedes limousine capable of 160mph can be driven in London at no charge because it emits an average 65g/km CO2 in the ECDC tests, which is a fair representation of what it emits when being driven in London if not when being driven at 160mph.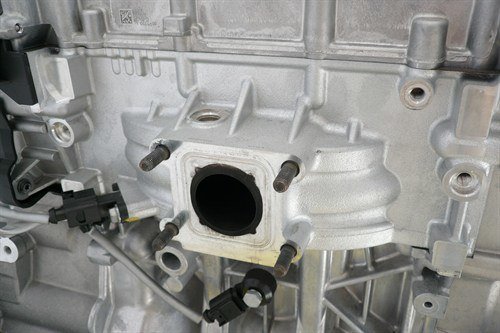 Heads you win
I would like to suggest an interesting (I hope) addition to your Q&A section, headed "Cars with exhaust manifold-in-head engines", as I reckon a lot of readers would like to know what is out there on an ongoing basis. What do you think?.
FS, via email
Manifold in Head diesel engines: Renault 1.6DCI (also used by Nissan and Mercedes); Mazda 1.5 Skyactiv D, Mazda 2.2 Skyactiv D, GM (Vauxhall) 1.6CDTI, VAG EA889 1.6 and 2.0TDI BMT. Manifold in Head petrol engines: Ford 1.0 EcoBoost 3-cylinder, VAG 1.0TSI 3-cylinder, GM (Vauxhall) 1.0 3-cylinder 115PS, PSA 1.2 PureTech 3-cylinder, new Toyota1.2 petrol 4-cylinder.
Hot wheels
I bought a used Suzuki Vitara privately and I can't get the wheels off. It is not a case of the wheels being fused to the hubs; I cannot unfasten the wheel nuts. They have corroded on completely and won't loosen or slacken at all. A local mechanic hoped that heat treatment would get them off and he was right on the front two but the back two aren't budging. He broke various tools trying, and broke the secure locking nut too. I have taken it to a Suzuki dealership, and they are willing to try but say that they are not genuine wheels and even if they get them off without breaking them they will not put them back on. So therefore I have to buy four new wheels. Do you think I can return the car to the vendor, or at least ask her to pay for this, as I believe that wheels that don't come off is not 'buyer beware', but is a fundamental safety feature that you would assume would be in place. Can she say that she doesn't want the car back damaged? 
SM, via email
I think you have a case, on the grounds that the sale involved a breach of contract because the car is unroadworthy. If the vendor gets difficult you might have to take the matter to the Small Claims Track of the County Court and this will be time-consuming, leaving you with no transport in the interim: /faq/consumer-rights/ I can't predict how the judge would rule. But logically, if the wheels of a car cannot be removed for maintenance or tyre replacement the car is not roadworthy. And if they were damaged in a normal attempt to remove them then I think that is the responsibility of the vendor for selling a car with seized on wheel bolts.
The truth about cars
I would like to trace a car I once owned to see if I could buy it back. It is a RAV-4, reg BD04 CKN.
KP, via email
You can check here: https://www.vehicleenquiry.service.gov.uk/ , and this confirms tax is due on 1st May 2015 and the MoT expires on 19th March 2016. A check on http://www.askmid.com/ shows that Toyota RAV-4 XT3 VVTI is insured. But Data Protection does not allow you to find the current keeper unless he has used the vehicle to damage your property. A very good reason why is that a former owner from whom it was repossessed but who kept one of the keys could then find it and 'steal' it back.
Fear to tread
Our Ford Fiesta Zetec is now one year old and has covered 4,000 miles. Last week whilst checking the tyres I noticed micro cracking of the rubber in the bottom of each tread, bad enough that you could pull each side of the rubber to allow the crack to open up. All 4 tyres proved to be the same. The tyres are Conti Premium Contact 2. The response from Ford's customer centre was that tyres are not covered under the warranty, the old tyres will have to be sent to Continental who will inspect them and offer a refund. To keep the car on the road I will have to purchase a set of tyres whilst I await the results. Surely if Ford decided to use this supplier they should accept some liability? Or instruct the dealer to act on my behalf? Our tyre stockist said he would not trust this set of tyres at motorway speeds and they should be replaced. Your advice please?
DP, Warminster
I think you should remind the dealer of your rights. Nothing to do with the Ford warranty. Everything to do with his liability for selling you something "not of satisfactory quality". It's up to him to replace the tyres and claim anything back that can be claimed back from Continental. However, you will have to pay for the 4,000 miles wear which I estimate represents 13% of the cost of the tyres. See: /faq/consumer-rights/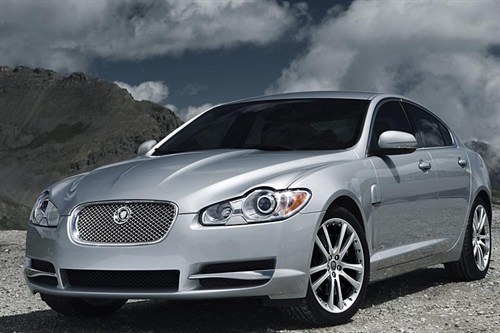 The man from uncle
A nephew has his eye on two cars for about a £15k budget; a Jaguar 3.0 TDV6, 60 reg, with just under 50k miles showing and a 2010 Freelander 2 2.2 TD auto with just under 70k miles showing. The problem is that he is not fundamentally interested in cars and I cannot advise adequately and therefore sound negative. Advice and guidance on the two vehicles and alternatives in his budget range would be much appreciated, by us both. With many thanks for an always fascinating column.
HB, via email
I presume an XF 3.0TDV6: /used-prices/Jaguar/XF/2010/?q=3.0+60+reg/ £15k is about right. Plusses and problem areas: /carbycar/jaguar/xf-2008/  I'd forget about the Freelander. Too many regular serious problems: /carbycar/land-rover/freelander-2-2006/ Obvious alternatives are BMW 5-Series, Audi A6, Honda CR-V, all of which can be looked up in /carbycar
Toy story
For the past 20 years my wife and I have each bought a new Toyota. For the last two and a half years we have each driven a Yaris and prior to that we both drove the Auris. Of the two we prefer the Auris, always buying new each couple of years. Each car covers about 4 thousand miles a year - most journeys 3-5 miles. We prefer petrol to diesel. We are replacing the cars in a couple of months. Can we do better than the Yaris or Auris? What would you recommend. We have about £16.000 to spend on each car including trade-in.
BL, New Milton, Hants
For £16k at a discount you'll get what I'm currently driving: last year's European Car of the year winning Peugeot 308 1.2 PureTech 130 Active. 130PS. 230Nm torque. 6-speed box. Bags of grunt. Fully equipped with everything you need including a/c and satnav. And 48mpg. I'd back that up with a cute new Toyota Aygo for the local journeys. There's a new, less powerful 116PS, 185Nm Toyota Auris 1.2T, but I think PSA currently builds the best of these new generation turbocharged 1.2 engines and for most private drivers makes diesels redundant. See: /our-cars/peugeot-308/ Only downside: just a 3 year rather than 5 year warranty.
Logans run
I am considering purchasing a Dacia Logan MCV estate. I understand that there are two petrol engines available. Which one would you recommend, please?
RS, Bradford on Avon
The 3-cylinder 90TCe version. It's adequate. The 1.2 75PS isn't really, for such a large vehicle. Dacia was showing its cars at Geneva with the Renault 1.2 120TCe engine that would be more than adequate if it comes to the UK.
Aqua ducts
I noticed that my FIAT Panda had some water sitting at the bottom of the windscreen in the 'scuttle' tray. I cleaned out the drain holes, which had some 'rubber boots' in there to collect mud/leaves. However the water runs into the 'boots' and then straight into the engine bay, then drops onto the ground. I'm used to cars draining water down the sides of the scuttle and into the wheel arches. There is no missing pipe-work or any parts missing, so it does look correct, although it doesn't seem right. I'm not sure if your FIAT 500 or any other Alfa/FIAT has this bizarre set-up. I've not had any issues with this, but it seems bizarre to allow water into the engine bay.
MK, via email
I finally got my 500 out today and remembered to check. The scuttle drains are exactly as you describe: over a low lip and into the engine compartment. Actually, mine has no boots at all: just the drain holes into the engine compartment.
Comments
Author

Honest John
Latest